CAMP OLIVAS – Two suspected members of a robbery group, who were on board a motorcycle, were arrested Tuesday after ramming a police checkpoint signage in Sta. Ana town.
Police Regional Office 3 director Brigadier General Jose Hidalgo Jr. identified the suspects as Marnie Tolentino and Edwin Pasamonte.
Hidalgo said a 45 cal. pistol and two magazines loaded with bullets were seized from Pasamonte including his Nokia cellphone.
Policemen manning a checkpoint in Barangay San Juan in Sta. Ana town were flagging the suspects for not wearing helmets at around 4:35 PM.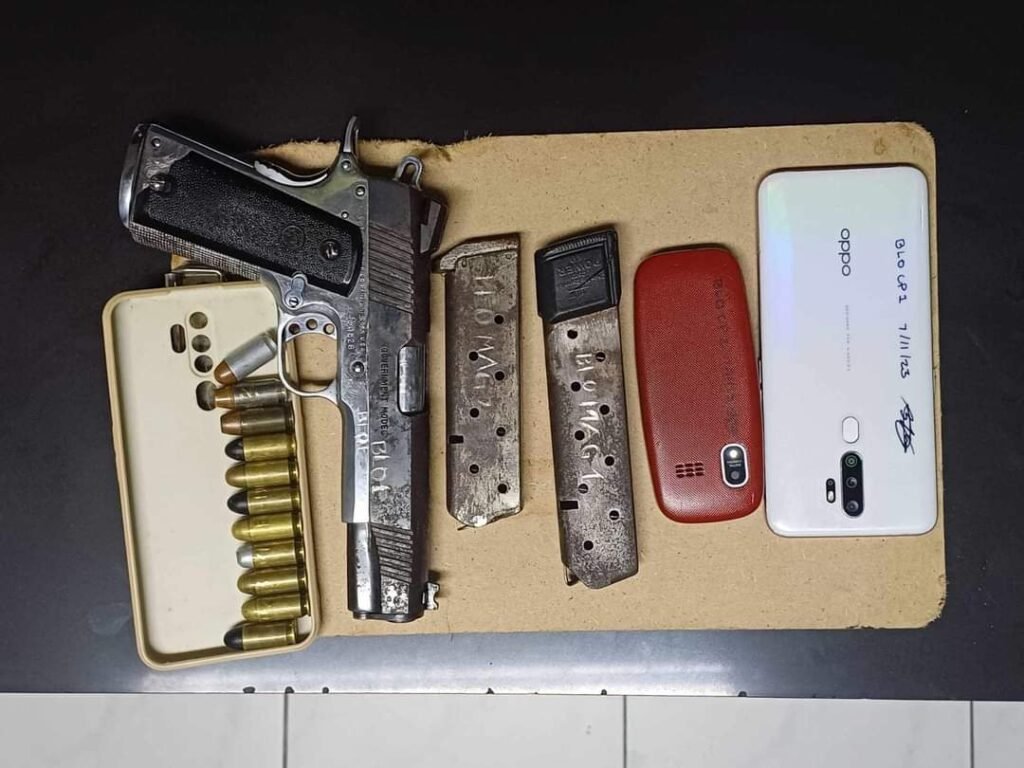 However, the duo tried to evade being questioned and sped away and in their haste to escape they slammed through the checkpoint signage.
Police also confiscated the black Euro Daan Hari 150 motorcycle without license plate driven by Tolentino and his Oppo cellphone.
The suspects are now detained at Sta. Ana municipal jail after appropriate criminal charges were filed against them in court.