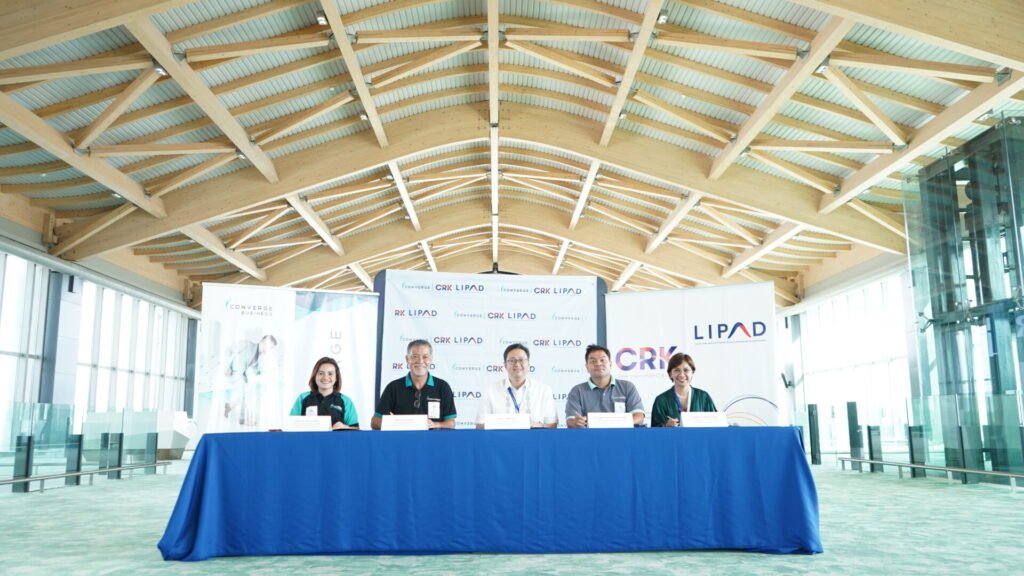 CLARK FREEPORT — The Clark International Airport (CRK) will now have a dedicated and hyper-secured internet service with Converge's enterprise-grade product — Direct Internet Access (DIA).
This, after Converge ICT Solutions Inc. and Luzon International Premiere Airport Development Corporation (LIPAD), cemented a partnership to fiber power the CRK, touted as the first contactless airport in the country.
"Our partnership with LIPAD is proof of our commitment to provide the best fiber solution to the country's critical transportation hubs. Our DIA enterprise product will support this gateway's connectivity needs, for both travelers and commercial establishments," said Dennis Anthony Uy, Converge CEO and Co-Founder.
The opening of the new terminal building of CRK at the Clark Freeport Zone in Mabalacat, Pampanga prompted President Ferdinand "Bongbong" Marcos Jr. to affirm that the Philippines is "open for business." The president also stated that CRK's new terminal is just another building block in the country's goal to be a logistic center and ultimate travel destination in Asia.
Facilitating this ambition is LIPAD, a special-purpose company established to manage the operations and maintenance of Clark International Airport. After taking over CRK in 2019, the airport network managed 12 international and 19 domestic destinations, serving over 700 weekly flights from 20 airlines. With the new 110,000 square meter, four-level building terminal, LIPAD seeks to expand this network as it adds more domestic and international points to accommodate over 8 million passengers annually.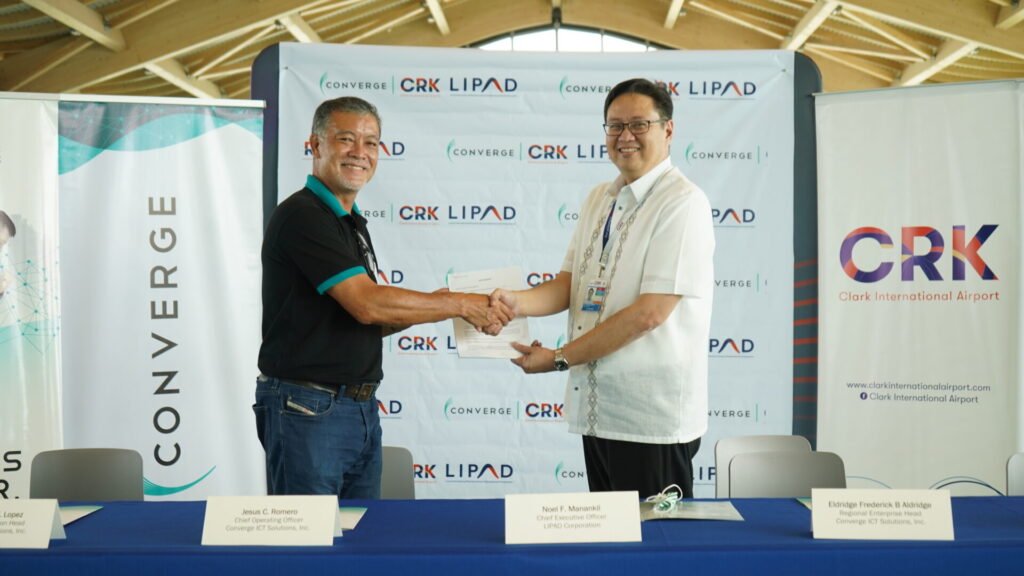 "We want CRK to be the airport of choice for travelers flying in or out of the Philippines, and in today's fast-paced environment, providing our customers with a seamless and hassle-free experience includes making sure that they are connected all the time. With the help of reliable partners such as Converge, we can make our passengers' journeys memorable," said Noel F. Manankil, LIPAD's Chief Executive Officer.
Having DIA assures LIPAD that it can continue managing Clark International Airport's well-orchestrated and time-sensitive operational process. Converge's unique internet solution will allow LIPAD and its business tenants to have smooth and uninterrupted connectivity service for continuous business productivity. Direct Internet Access will also give CRK end-to-end pure fiber connectivity, which will give LIPAD high-speed, consistent, secure, and worry-free connectivity experience.
"We are thrilled to partner with LIPAD Corporation in its quest for Clark International Airport to be one of the top gateways in the Philippines. With our shared trade of connectivity and belief in seamless experience, we are honored to provide them support through our first-rate connectivity solutions," said Converge Chief Operations Officer Jesus C. Romero. "Helping Clark International Airport achieve its destined world-class status through revolutionizing the way people travel not only encourages economic growth for our country but also opens possibilities and opportunities to every Filipino who passes by their gates to be part of the world stage."
Converge and LIPAD sealed the partnership through a signing event at the newly opened Departure Gate 15 of CRK. Also present at the signing are Converge North Luzon Region Head Quennie Joy V. Lopez, Converge Regional Enterprise Head Eldridge Frederick B. Aldridge, and LIPAD Corporation's Vice President for Commercial Development, Evangeline Gabor-Tejada.
Converge has been providing businesses and companies with secure, flexible, and dynamic enterprise-grade fiber solutions to help companies like Luzon International Premiere Airport Development (LIPAD) Corporation ensure their businesses run smoothly. To learn more about Converge Business Solutions, visit https://www.convergeict.com/business/.