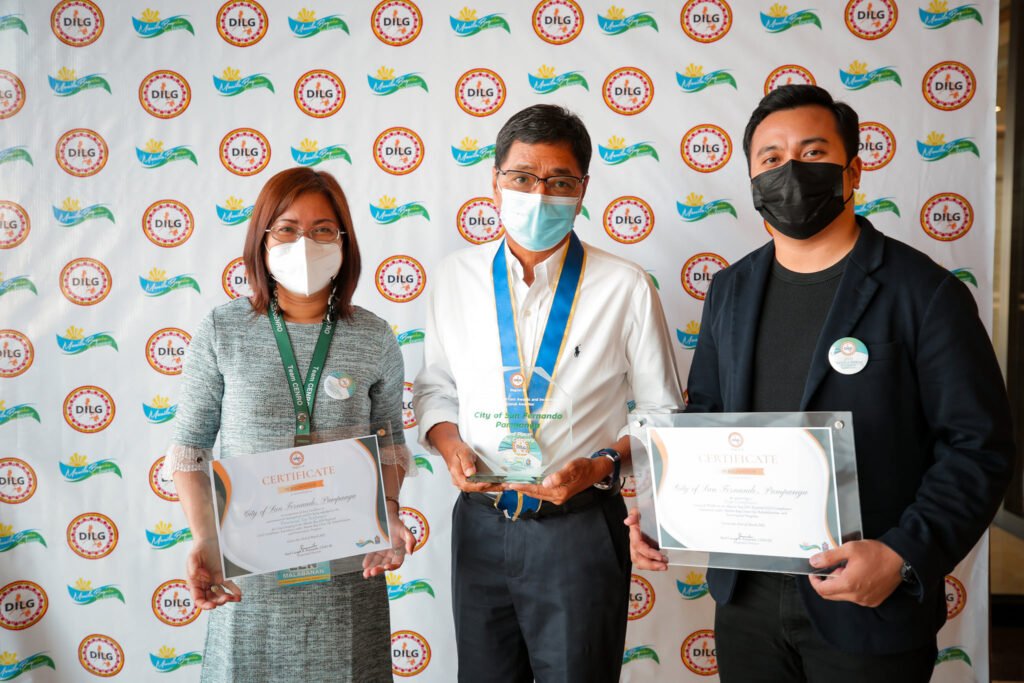 CITY OF SAN FERNANDO – The Department of the Interior and Local Government has once again named this city as among the "Manila BAYani" cities in Central Luzon for 2021 for its environmental initiatives.
During the "Manila BAYani" Awards and Incentives ceremony on March 24, 2022, the City was recognized as one of only six local government units in the region to have achieved a "high compliance" rating on the 2021 Manila Bay Regional LGU Compliance Assessment.
 This paved the way for the City to receive two awards – the Top Provincial Performing LGU in Pampanga and Third Top Performing in the region.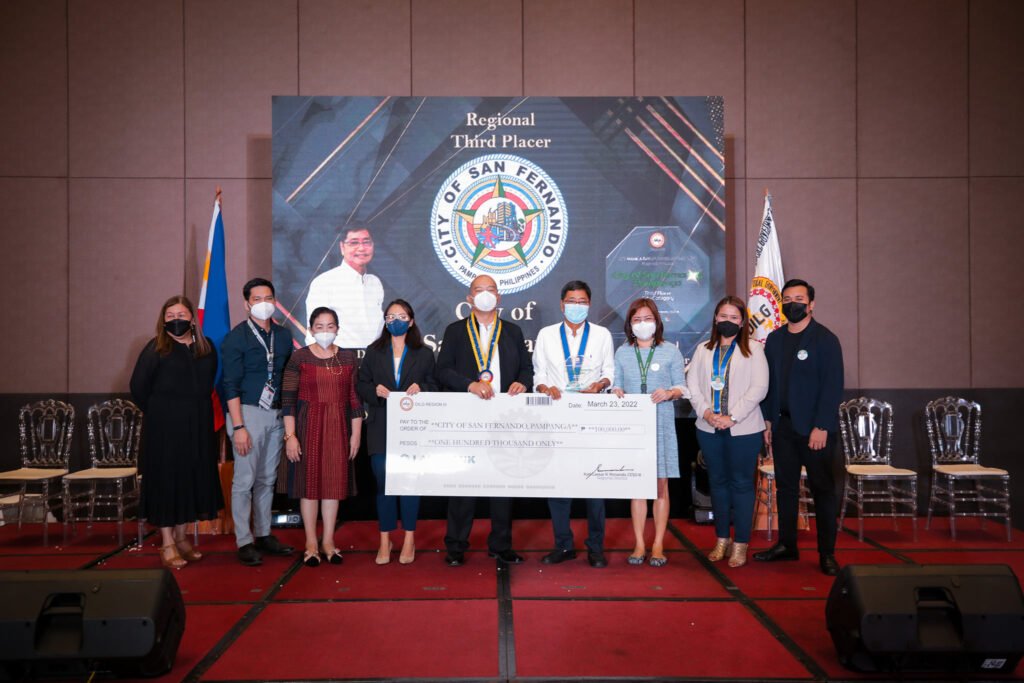 Mayor Edwin "EdSa" Santiago, along with City Environment and Natural Resources Officer Marilen Malabanan and City Local Government Operations Officer Mark Jason Veran, personally accepted the awards.
This assessment is being done annually to check the efficiency and effectiveness of each LGU's programs on liquid waste management; solid waste management; informal settler families' management; information, education, and communication strategies; and, institutional arrangements.
This also measures the LGU's compliance with laws on the clean-up, rehabilitation, and preservation of the Manila Bay.
In 2020, the City gained the same ranks for both categories.