ANGELES CITY — Janelle Lewis of Barangay Cutcut was named as this city's first-ever Queen of Flowers, besting 29 other Angeleña beauties who represented their respective barangays in the Reyna De Las Flores competition.
Cassandra Alethea Merritt, who took home the Best Filipiniana Award, was named the 1st Runner-Up while Samantha Grace Pinto of Barangay Tabun won 2nd Runner-Up.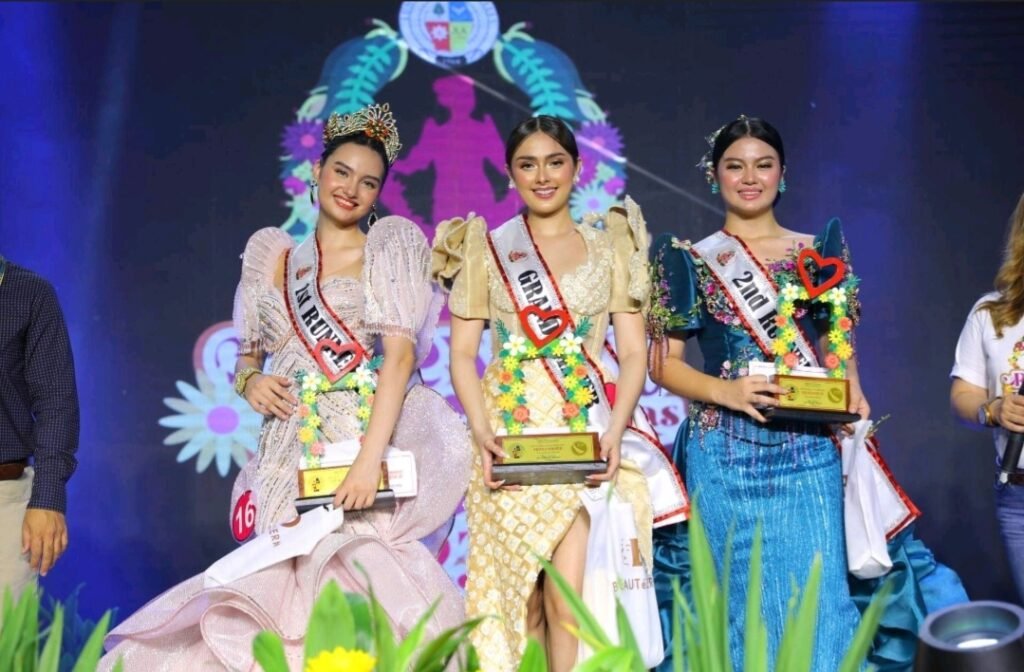 The Reyna De Las Flores was conceptualized with the aim of finding an avenue for Angeleños to showcase their expertise in designing garments and to promote the teeming flower industry, according to Mayor Carmelo 'Pogi' Lazatin, Jr.,
Meanwhile, the Best Sagala is Ana Marie Suarez of Barangay Ninoy Aquino, and the award for best arch was snatched up by Ejay Ramos of Anunas. Ronnie Ramirez of Barangay Lourdes Sur is the 1st Runner-Up, while Ends Sazon of Barangay Tabun bagged the 2nd Runner-Up.
Department of Tourism Region 3 Director Richard Daenos expressed joy in the staging of Reyna de Las Flores, congratulating Mayor Lazatin and his administration.
"With events like this, we are safeguarding our heritage. Masaya ne naman pu ing Angeles," he said.
In attendance at the Reyna de Las Flores were Pampanga 1st District Representative Carmelo 'Jon' B. Lazatin II, his Executive Assistant Janie Sarmiento, Kuliat Foundation Inc. President Lincoln M. Baluyut, and renowned designers Marlon Tuazon, Rosette Ramos Biag, and Frederick Policarpio, who designed the all-red Filipiniana gown of Mutya Ning Angeles Joanna Marie Thornley.
Judges at the event were celebrity stylist Jemi Nicdao, DILG City Director Yvette Cosio, ArtiSta. Rita Executive Director Andy Alviz, Pampanga Tourism Officer Randy Del Rosario, and top-ranking designer JC Buendia.