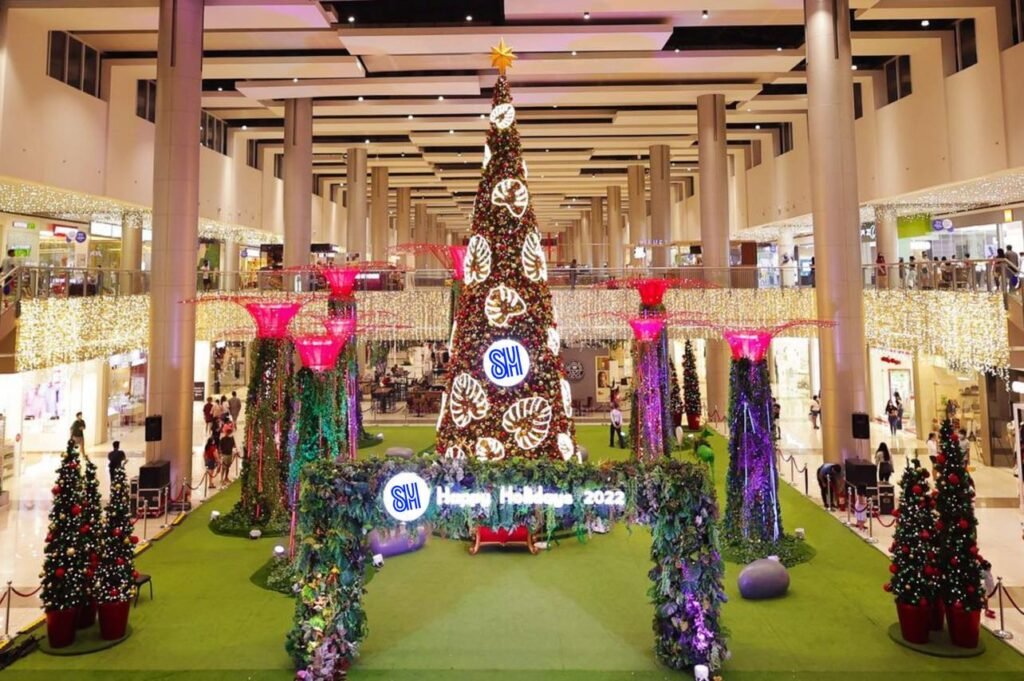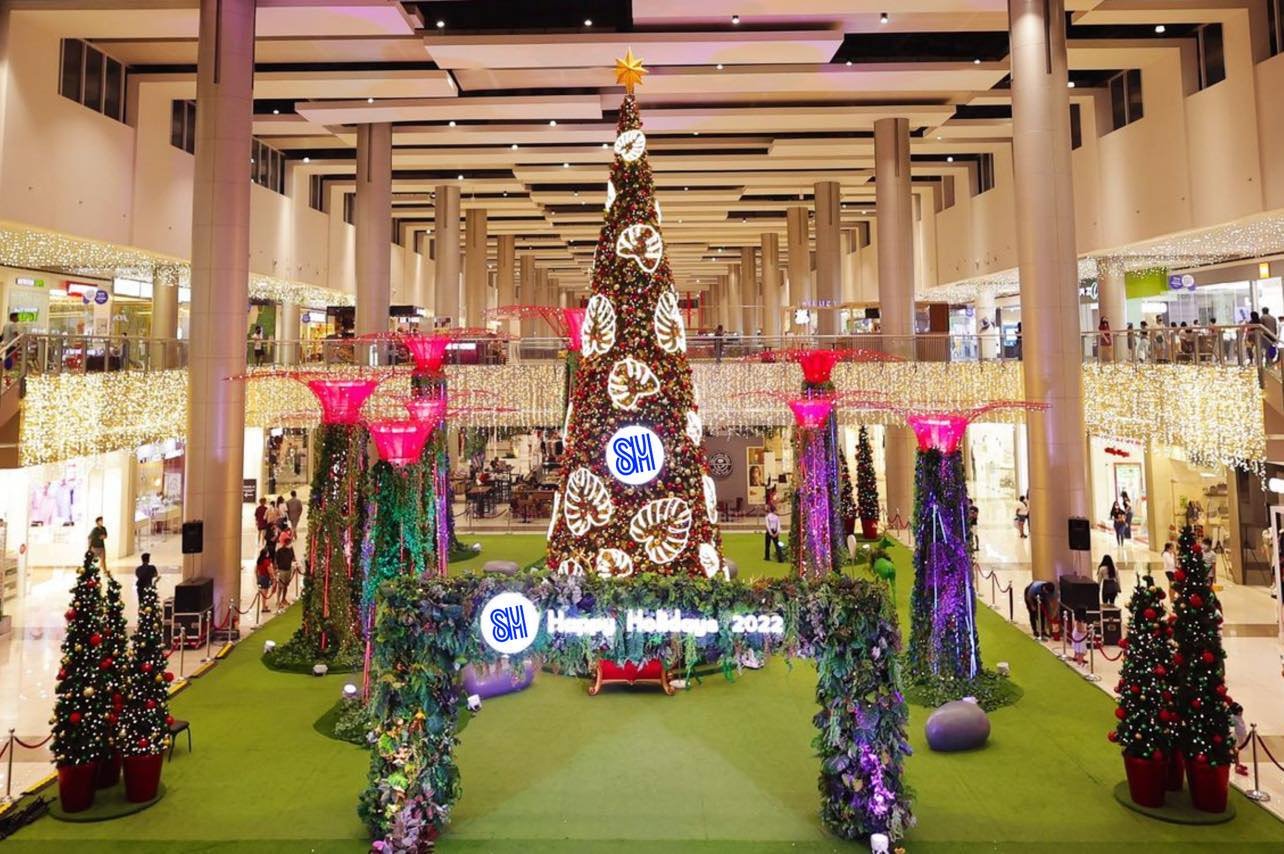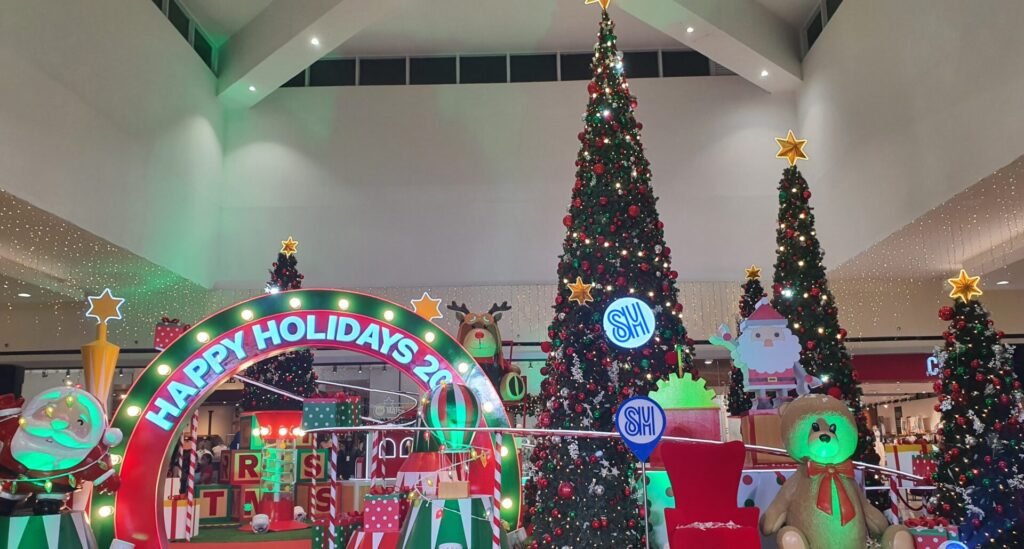 One cannot help but be mesmerized by all the giant Christmas decors and other adornments at SM Malls in Pampanga. There are all but four of them but each one has distinct features and beauty. This applies not just for the Yuletide Season but in all of what the malls have to offer through the many the seasons of the year.
This Christmastime is, perhaps, the grandest that SM Malls have so beautified themselves with. After all, I think this is the first time that we will be celebrating the season with less restrictions after two years. Yes, this is a post-lockdown merriment when we do not have worry so much about Covid. Although cautious still.
Oh, must I mention here that SM Malls, especially Clark, have been instrumental in helping curb the spread of the global scourge when they served as venues for vaccination for tens of thousands of local residents. Take a bow there, SM!
Add to the decors is the warmth of its officers and staff. This lends more values to the pomp, glitter and fun that the decors bring. In fact, one can agree with me that more than the aesthetics, the real treasure of a place reside in the warmth of its people.
Rundown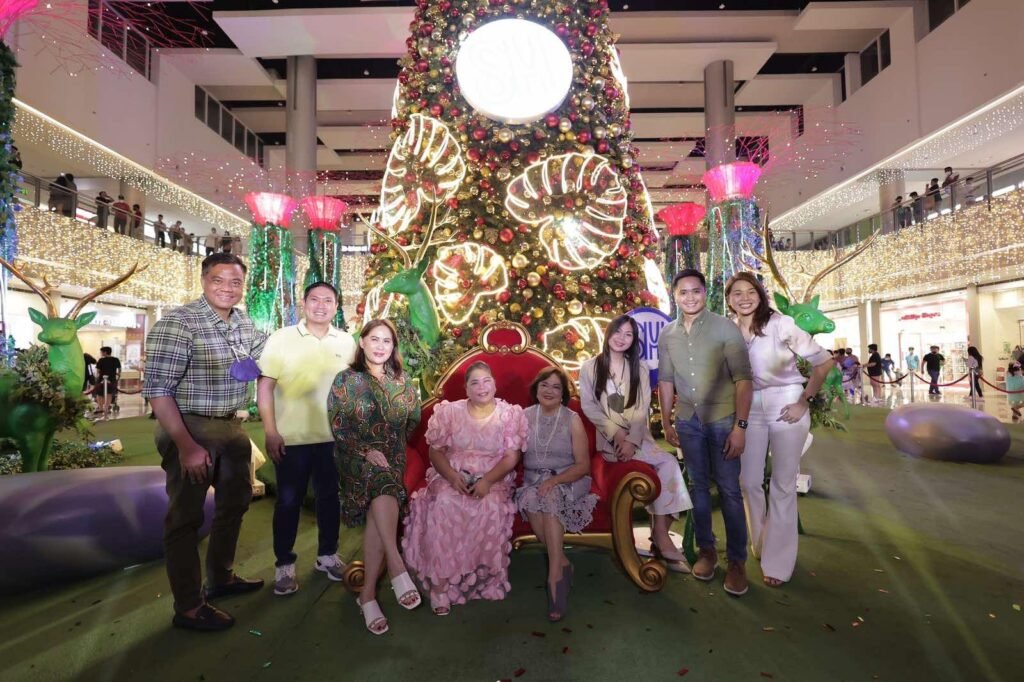 SM Clark's Christmas By The Bay features a grandiose 46-foot Christmas Tree and is inspired by the Singapore theme park. Aptly thought of as the mall has a high ceiling, making the mall more attractive.
Seen here, aside from LGU executives like vice mayors Vicky Vega and Geld Aquino, of Angeles City and Mabalacat City, respectively, were CDC President Agnes Devanadera, Engr. Bien Mateo, SVP for Operations of SM Supermalls, SM Senior Assistant VP for Operations Engr. Junias M. Eusebio, SM Regional Operations Manager for North 4 SM Supermalls Andrea Madlangbayan Rodriguez. Spotted also were Board Member Winwin Garbo and DOT Regional Director Carolina Uy.
Over at SM Pampanga, the very first SM mall in the province, the centerpiece is a giant toy land. It is not only for young kids, mind you, as the child in all of us is rekindled with the garnishments of giant teddy bears and alphabet blocks.
Officially opened by CSFP Mayor Vilma Caluag, it also features a 30-foot Christmas tree which completes the decors. Great performances and carols were rendered by AUF Concert Chorus.
The lady mayor, dashing and fashionable as always, was joined by CSFP Tourism Officer Ching Pangilinan, Rodriguez, Mall Manager Aaron Montenegro (who I haven't seen for a while), Asst. Mall Manager Charm Bacani, and Mexico Tourism Officer Mike Castaneda (representing Mayor Teddy Tumang)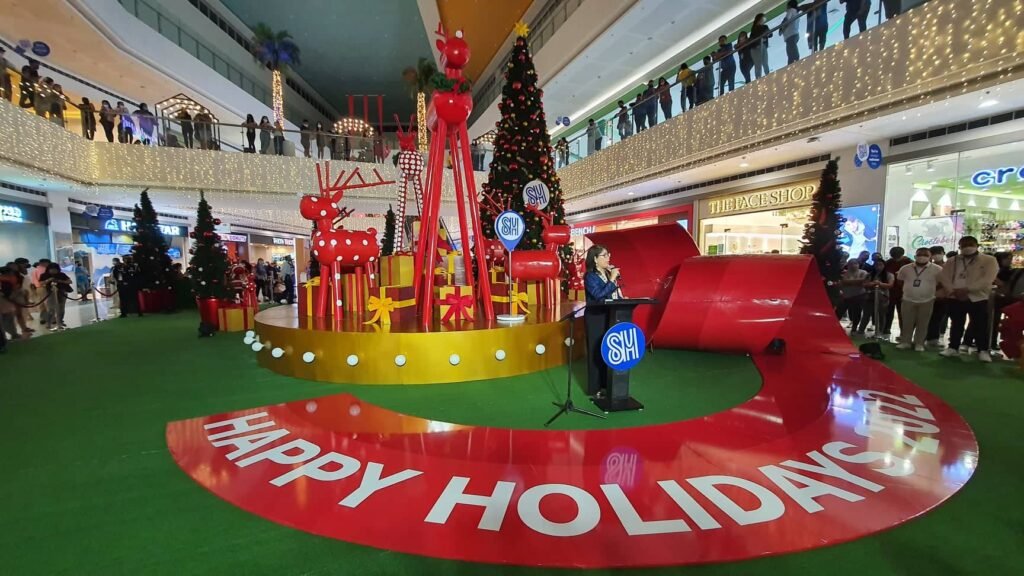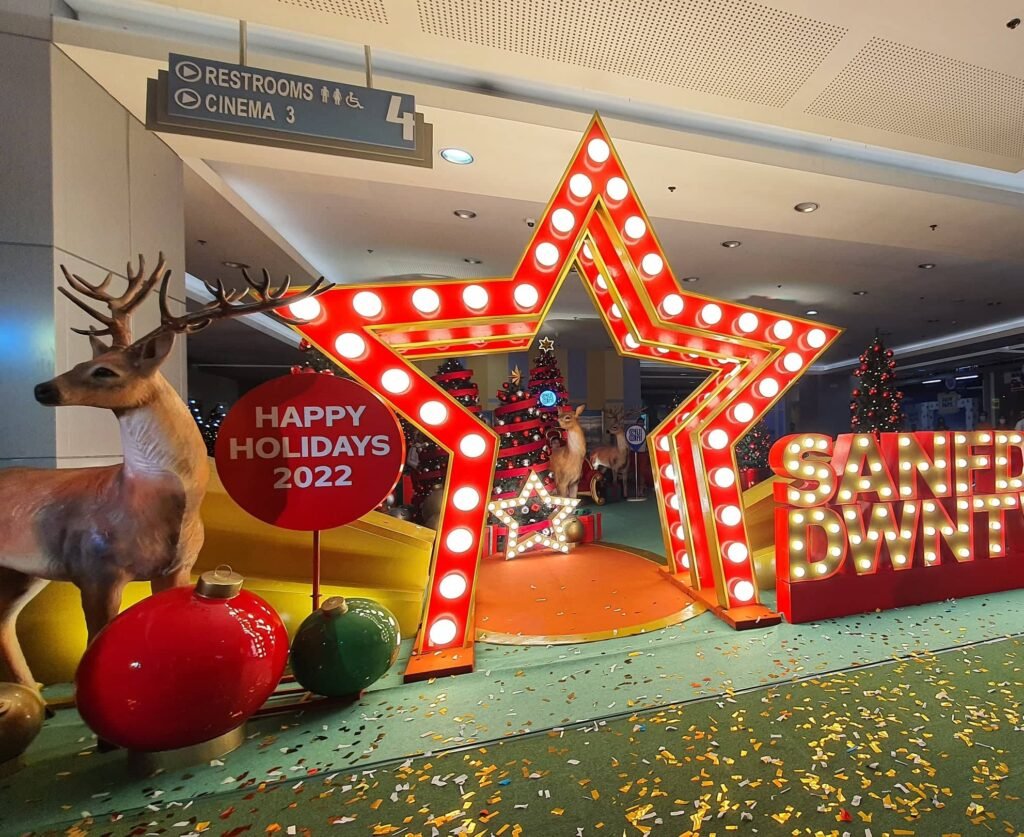 Not to be outdone are the SM Malls in Telabastagan and San Fernando Downtown (SMSF) where the inspiration are the famous carols – Rudolph the Red-nosed Reindeer and Silent Night.
The former brought in giant and tall reindeers. They are in bright red, bursting out that color of Christmas that illuminates the already pretty ceiling. The latter, on the one hand, fittingly put up stars – big ones – that were bedecked with round bulbs.
In SMSF, the launch was attended by City of San Fernando Mayor Vilma Caluag, Vice Mayor BJ Lagman and DTI Provincial Director Elenita Ordonio with SM Regional Operations Manager Andrea Rodriguez and Mall Manager Dale Parungao.
Meaningful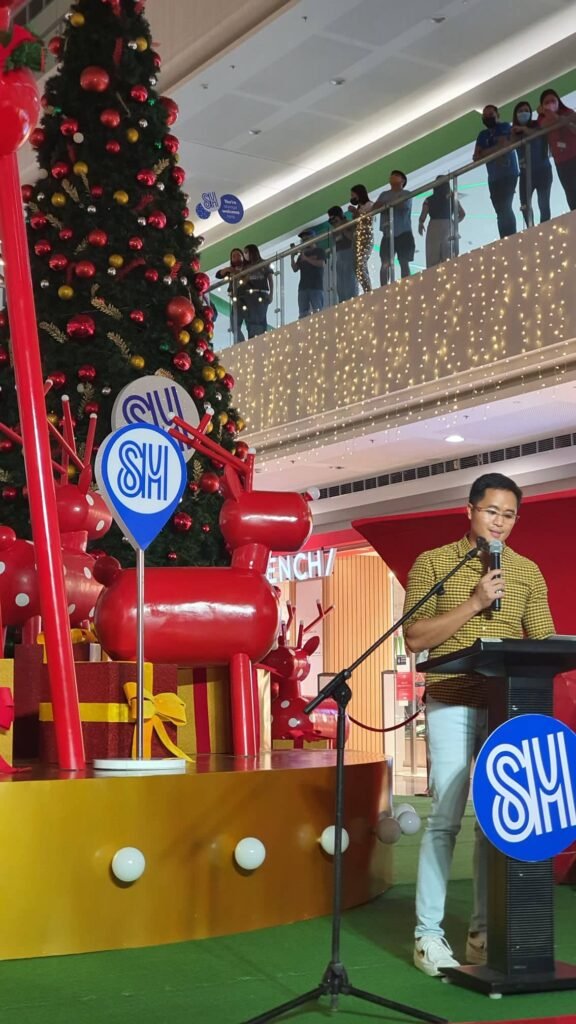 A report by this fast growing media outlet's Marna Del Rosario captured the speeches that were delivered in SM Clark and SM Pampanga.
"In the Philippines and most especially here at SM, Christmas has always been a momentous celebration. We began the season of giving last September 17 which marks 100 days to Christmas," Eusebio said.
The launch of the Christmas centerpieces, Rodriguez said, signals the start of Holiday Happiness and spectacle in each of the communities that SM malls are in.
"Because we missed you these past 2 years, we promise to bring back a truly magical experience in every one of our 80 malls nationwide, especially here at SM City Clark," Eusebio said.
"Christmas is for the children, it is said, and this year our annual tradition — the bears of joy — will feature a family of bears to keep and collect. For each one you buy, another will be donated to a community charity. Giving back our blessings to the community, to those with less, to our families, friends and loved ones," Rodriguez said.