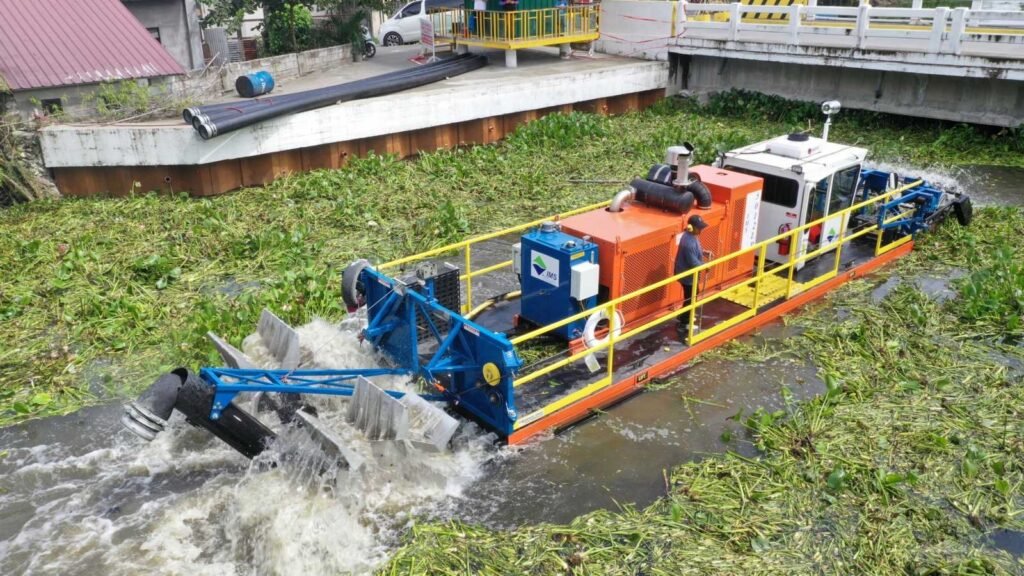 CITY OF SAN FERNANDO — The Department of Public Works and Highways (DPWH) is currently clearing water hyacinths along the Tulaoc River in San Simon town.
The Bureau of Equipment, in collaboration with the Region 3 Equipment Management Division (EMD), deployed one unit each of Vegetation Cutter Dredger and Amphibious Excavator to ease flooding in the area by enhancing the flow of river water.
DPWH Regional EMD Chief Danilo Danganan said this is in response to the recent inundation at North Luzon Expressway due to heavy rains from the southwest monsoon that was enhanced by tropical cyclones Egay and Falcon.
According to the Department of Environment and Natural Resources, water hyacinths present a significant environmental challenge due to their rapid growth that traps debris and obstructs river flow.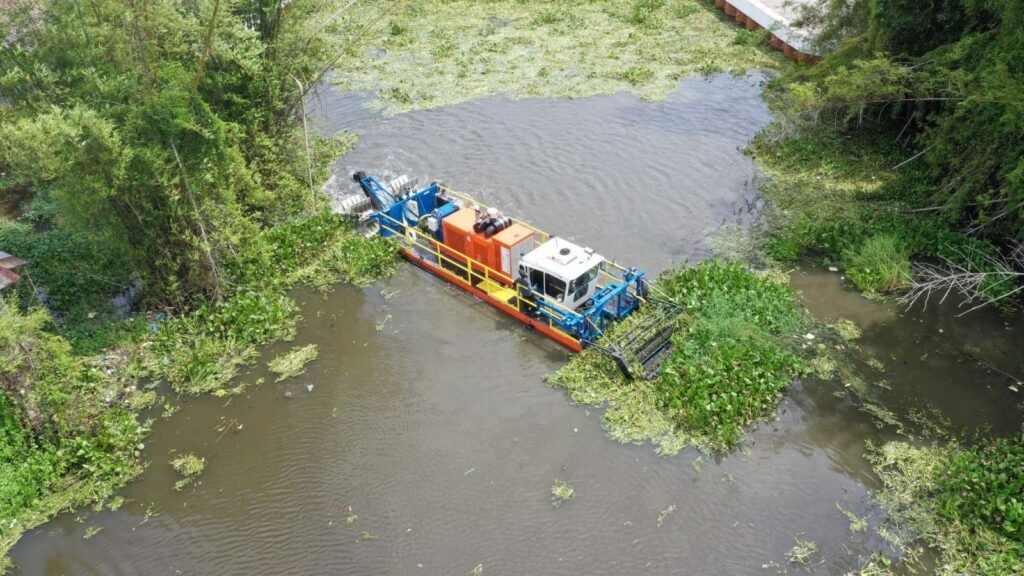 It results in heightened flood risks that threaten aquatic biodiversity, fosters disease-carrying vector breeding, and poses a threat to public health.
Danganan explained that the Vegetation Cutter Dredger has a nominal pump capacity of 795 cubic meters per hour and a total solids capacity of 199 cubic meters per hour.
"It can dredge to a maximum depth of 6.7 meters (22 feet), making it a powerful tool for clearing water hyacinth-infested rivers," he furthered.
The EMD's dredge crew commenced operation last August 23 and is scheduled to be completed by December 31, 2023.
PHOTO CAPTION: