CITY OF SAN FERNANDO – Recognizing the contribution of women in rebuilding the economy by pushing for sustainable businesses, the Department of Trade and Industry (DTI) held a summit empowering women entrepreneurs in Central Luzon.
"Women entrepreneurs take risks on disasters such as strong typhoons and frequent drought. These disruptions significantly affect food and agri-based enterprises mostly owned and managed by women, but they are more comfortable in taking risks and they are not afraid to fail," DTI Secretary Alfredo Pascual said.
Pascual added that the region is home to the most adaptable and resilient female business owners who serve as the shining example of how the country can realize digitalization in the new economy, business resilience, green manufacturing, and innovation.
For her part, Philippine Commission on Women Chairperson Sandra Montano lauded the women entrepreneurs for their significant role in aiding the country's rebound amid the economic downtrend brought about by the COVID-19 pandemic.
"When we talk about women, we hold half of the sky… During this summit, I have seen happiness in the eyes of our women in sharing best practices, sharing inspirational stories, stories of struggles, and stories of enlightenment," she stated.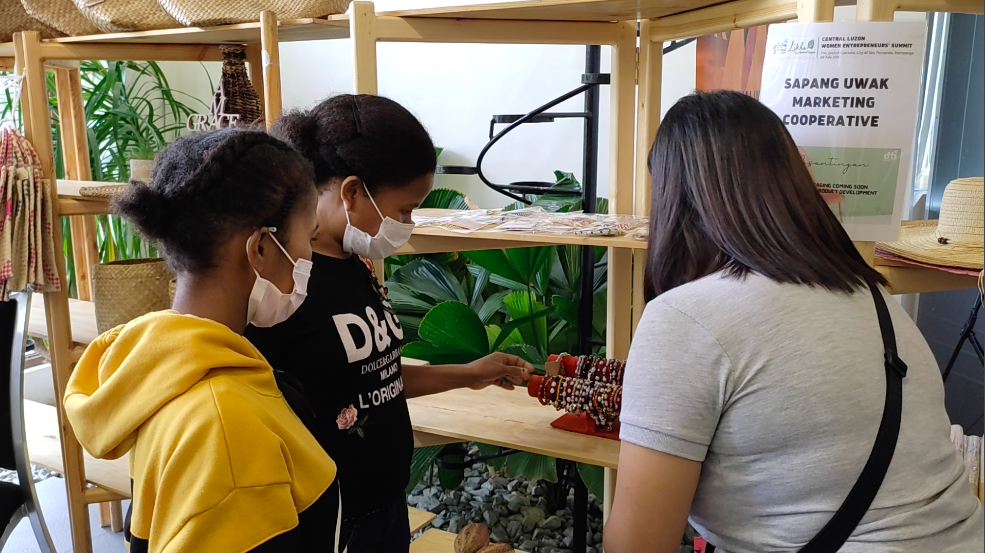 About 86 percent of micro, small and medium enterprises in the country are women-led.
DTI Regional Director Leonila Baluyut shared that the entrepreneurs' summit seeks to empower women entrepreneurs, and inspire others to build their own businesses.
"We want to say that the DTI is providing continuous support in terms of training programs, how to start businesses, entrepreneurial mind setting, marketing-related training, and consultancy services provided through our negosyo centers scattered within and around Central Luzon," she detailed.
The agency reported that it has assisted about 91,324 women through the Negosyo Centers during the first semester of 2022.
During the event, a trade fair was also conducted to promote the products of various women-led businesses in the region.