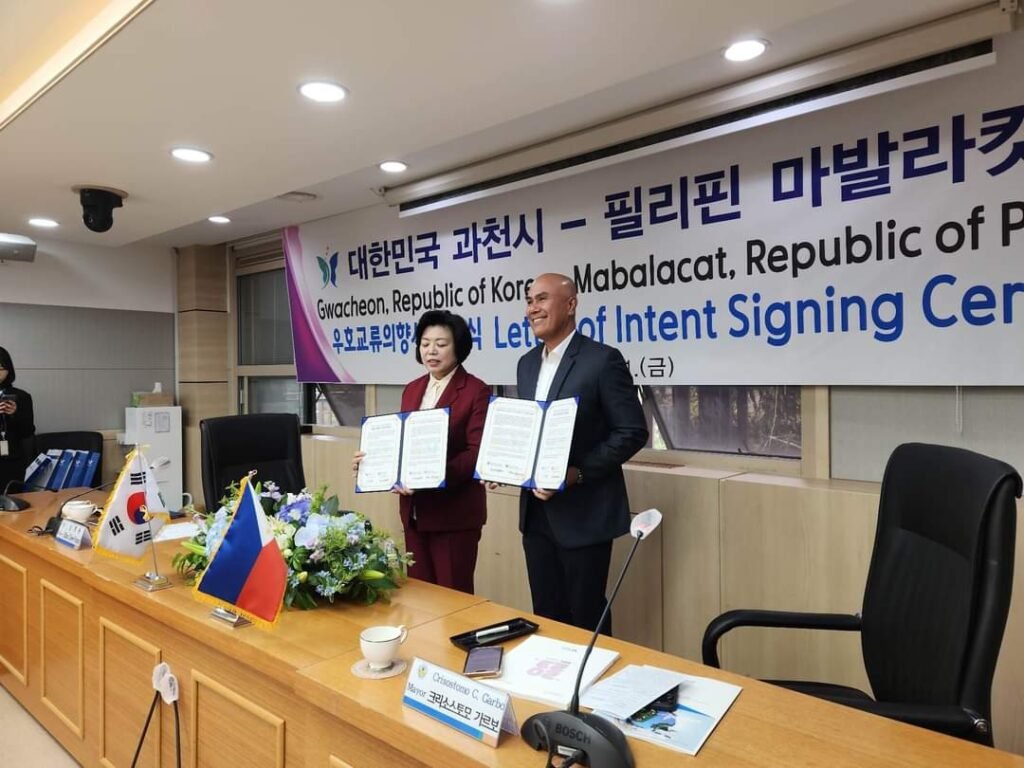 Mayor Crisostomo Garbo formalized another Memorandum of Understanding with Gwacheon City Mayor Shin Gye Yang for cultural and economic exchange between Mabalacat City and the South Korean city.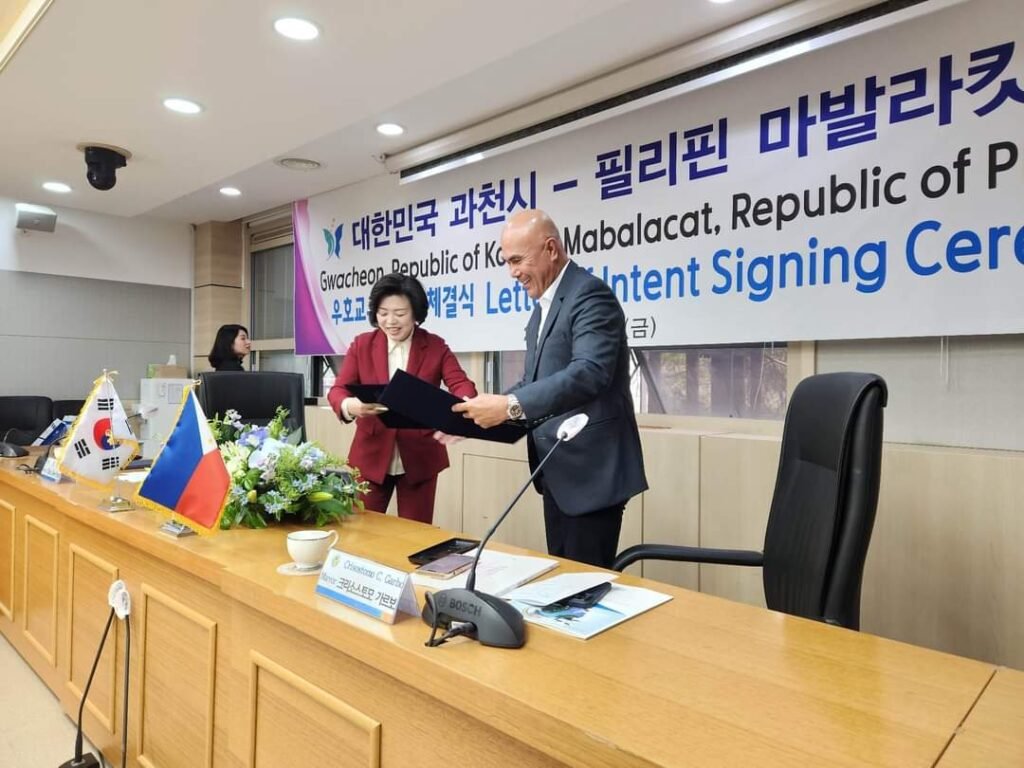 Present in the event are representatives of various business groups who signified strong interest in investments, manpower development and education tourism.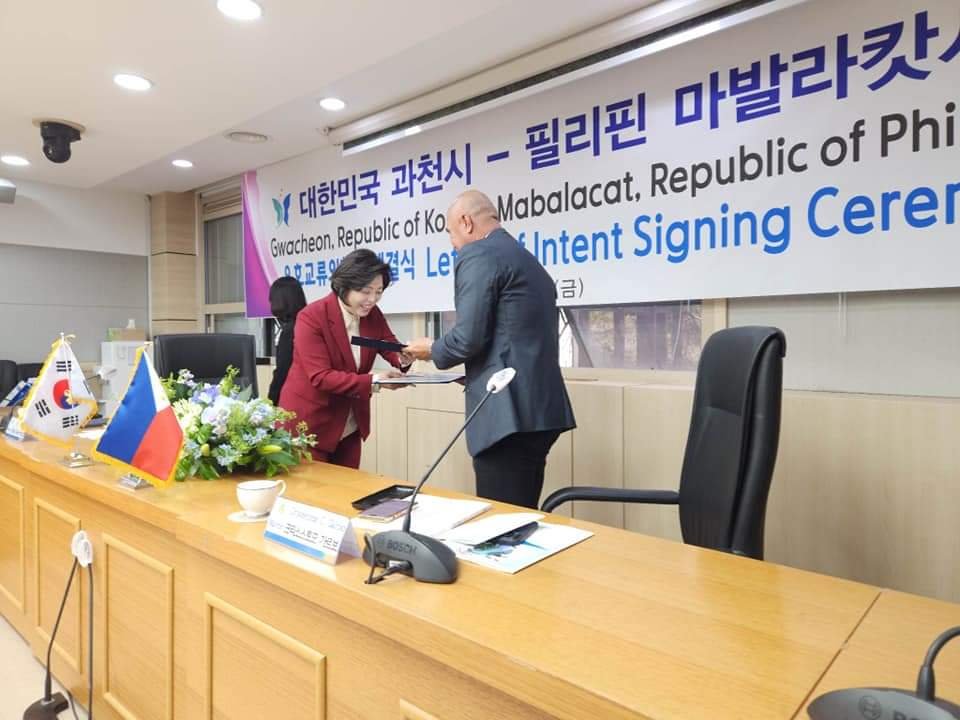 Mayor Garbo also visited a renewable energy innovative solution company for a demonstration and then proceeded to meet with the officials of National Federation of Disaster Management and Relief (NFDR).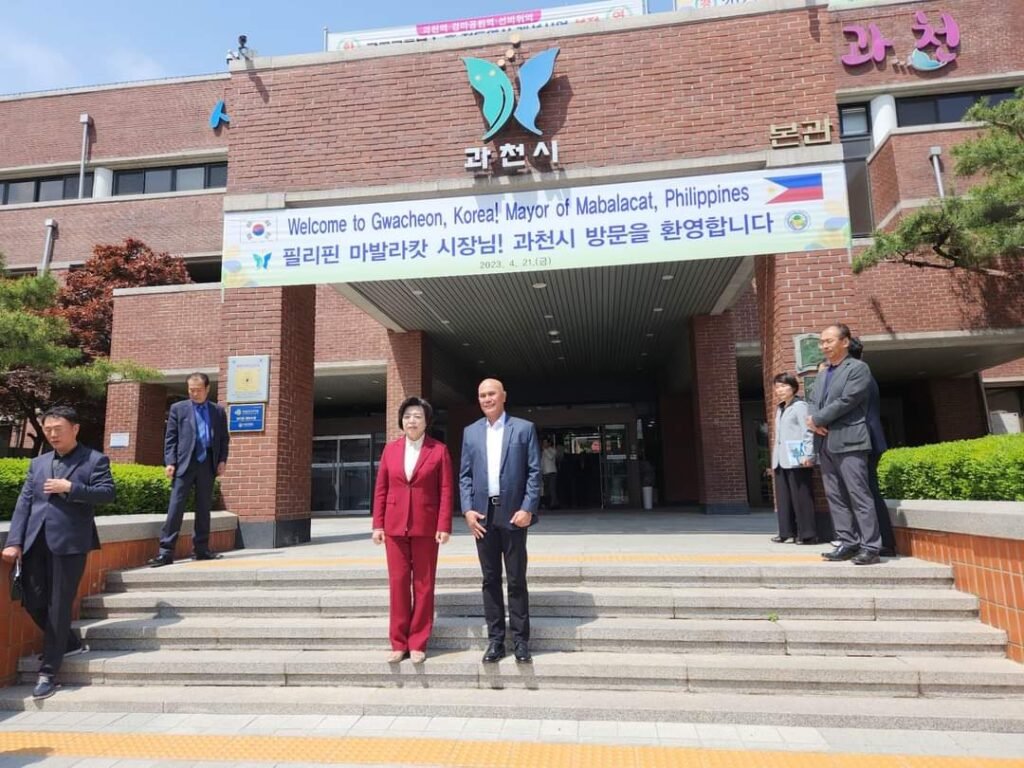 Mabalacat City College (MCC) President Dr. Michelle Aguilar-Ong, who is part of the delegation, signed a Memorandum of Understanding with NFDR for capability trainings.
Mayor Garbo, who is also the MCC chairman, said that he wants to extend the partnership not just in the school level but also in the community.
"Their community-driven approach to disaster preparedness is a good model for Mabalacat City," the mayor added.
In the succeeding days of the mission, Mayor Garbo, Ong and international relations officer Sunny Han shall meet with two more city mayors, a congressman and potential investors in Clark and in the new 200-hectare technopark currently being built in Mabalacat City.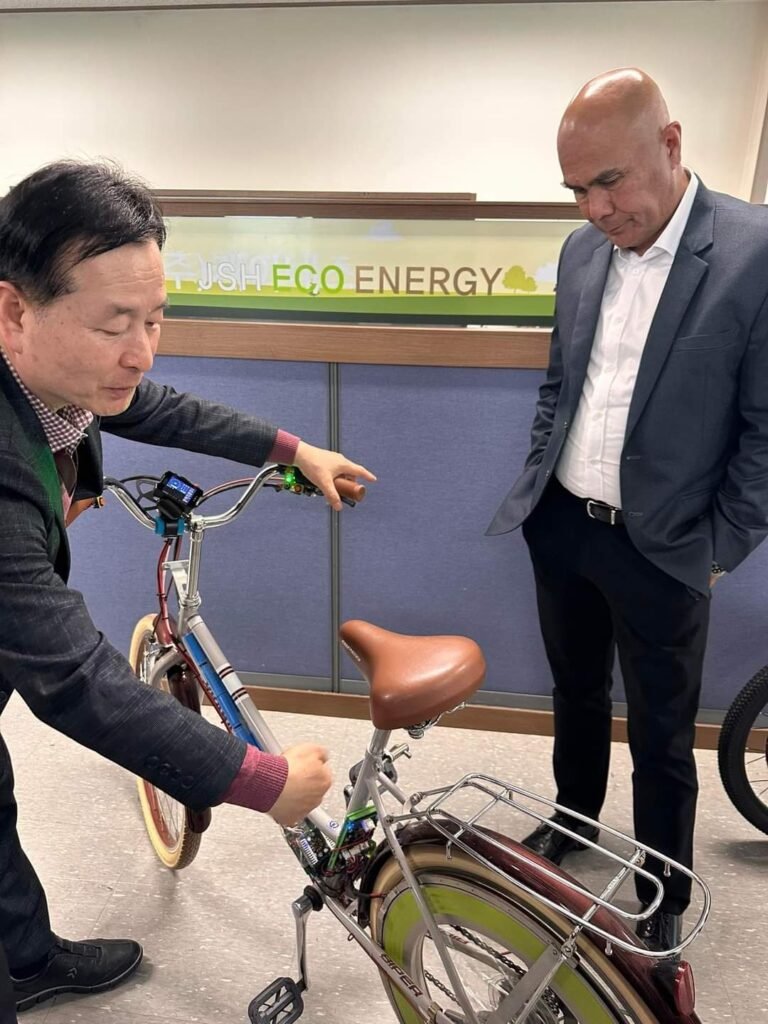 Gwacheon City lies close to Seoul and has been serving as a second center of a governmental complex. It is a home to various technological companies.
The delegation is being assisted by Kevin Han and Songho University officials.
(Photos courtesy of Dr. Michelle Aguilar-Ong)