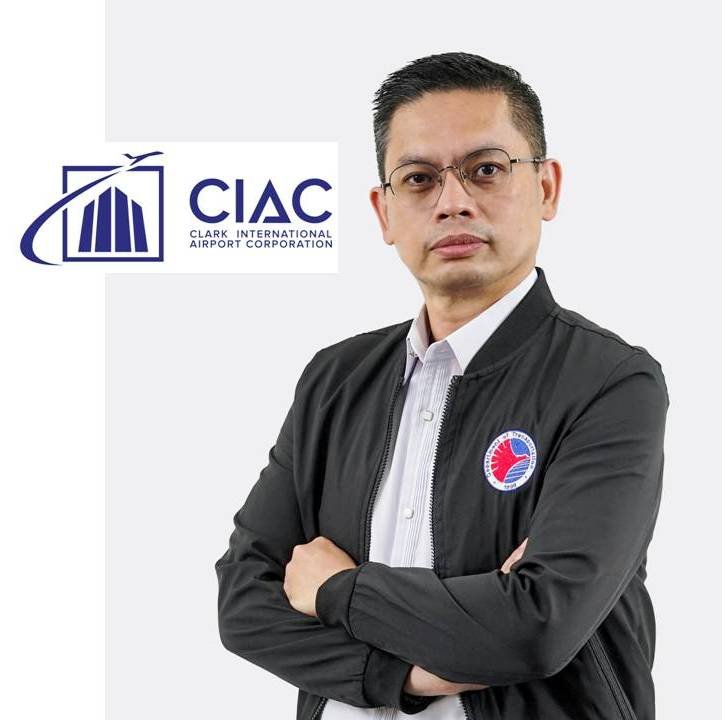 CLARK FREEPORT ZONE — The Clark International Airport Corp., which recently celebrated its 28th anniversary, has announced that it has remitted dividends to the national treasury and paid all of its bank loans.
Darwin Cunanan, CIAC officer-in-charge, said all outstanding loans of the agency, including money borrowed from the Land Bank of the Philippines and Development Bank of the Philippines for various airport expansion infrastructure projects, are now fully paid as of the last quarter of 2022.
"CIAC ensures fiscal discipline and financial viability, and we also adhere to the highest standards of corporate governance so now we are a debt-free agency and at the same time able to remit dividends to the national treasury," Cunanan said, before commending CIAC employees with service period ranging from 10 to 25 years during simple anniversary rites held at the agency's building in Clark.
The CIAC also generated a profit margin from 46 percent in 2021 to 58 percent in 2022, with a net income of Php 438.75 million as revenues from non-aeronautical and other sources, or a 37 percent increase from the previous year, Cunanan noted.
The CIAC chief added the agency was able to remit around Php369 million as dividends to the Bureau of Treasury in several tranches from May to October 2022 covering the 2019 to 2021 obligations.
"CIAC's thrust now is to strengthen our commercial, engineering and corporate management teams in developing a globally-competitive service and logistics center at the aviation complex surrounding the airport and contribute to the national economy," Cunanan said.
CIAC was incorporated in 1994 as a wholly-owned subsidiary of the Clark Development Corporation, pursuant to Executive Order (EO) No. 193, with the primary purpose of operating and managing the Clark Civil Aviation Complex.
After subsequent EOs in the past, which also provided that CIAC shall exercise jurisdiction over the 2,200-hectare aviation complex along with approximately 166.9 hectares within the Clark Industrial Estate 5, CIAC was later reverted as a subsidiary of BCDA in 2017 and made subject to the policy supervision and operational control of the DOTr over the CRK under EO No. 14.
On November 7, 2022, the DOTr instructed CIAC to exercise regulatory supervision and oversight of activities occurring within the Clark Civil Aviation Complex, including the Clark International Airport.
The newly-built Clark International Airport Passenger Terminal Building which was completed in 2022 has a capacity of 8 million passengers annually. With the full implementation of the CIAC Master Development Plan, Clark International Airport will accommodate an estimated 80M passengers annually.