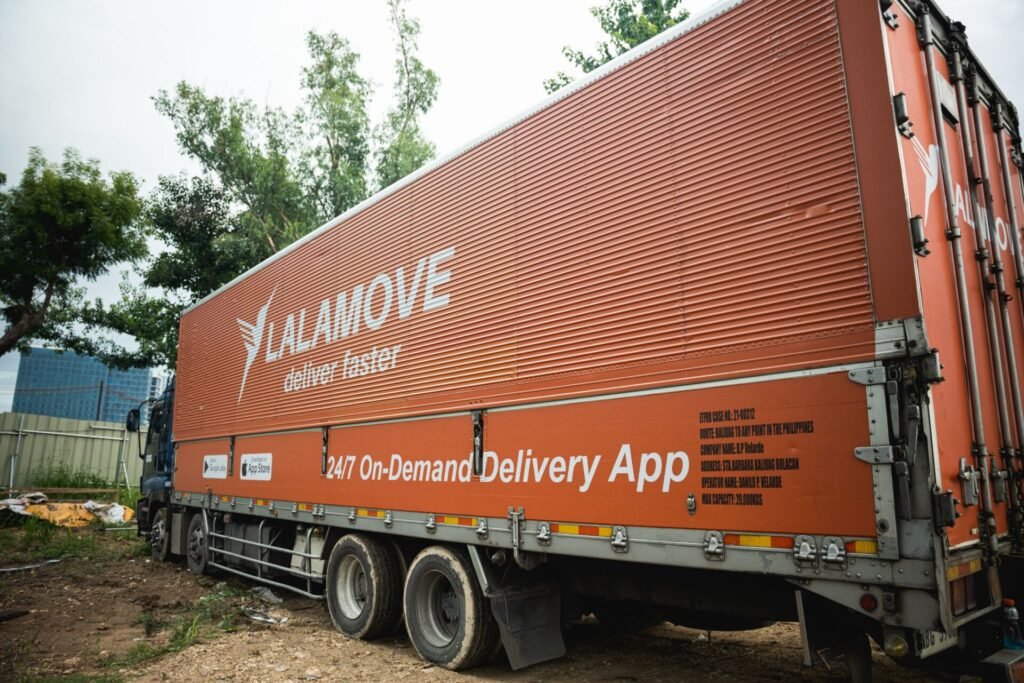 SUBIC BAY FREEPORT — Lalamove Philippines is the official logistics partner at the recently held IRONMAN 5150 Subic to match the iron strength of 700 triathletes, showcasing the on-demand delivery platform's vast coverage, wide-ranging fleet and long-distance delivery capability.
Equipment for the endurance race for participants from over 20 countries including  France, Australia, Switzerland, the United States, as well as Philippines' neighboring countries like Korea, Hong Kong, Singapore and more was delivered safely to and from Subic.
Another win for IRONMAN with Lalamove's 4-Wheel and 6-Wheel trucks
From steels, rods, tarps, even A-boards needed to set up the event up to the bicycles and other athletic gears of the endurance race participants, Lalamove literally and figuratively delivered via its 6-wheel and 10-wheel trucks.
Lalamove Philippines's Managing Director Dannah Majarocon said that being IRONMAN 5150's official logistics partner was an easy decision to make, following the successful partnership during IRONMAN 70.3 in Cebu.
"Lalamove could not think of a better way to help boost the tourism and economy of Zambales, and the entirety of Central Luzon, than by partnering once again with Sunrise Events for IRONMAN 5150. It is an honor to be working side by side with them in making this world-class event a success, and ensuring that even the littlest of equipment needed for the event are delivered on-time, safe and secured," she added.
Lalamove's iron strength in Subic to help business come out on top
With Lalamove's availability across Luzon, Mega Manila, and the island of Cebu, businesses of all sizes can enjoy its multi-stop feature, scheduled bookings, and API solution, among others to further optimize their business flow and reach more markets even in the farthest of locations at an affordable price point.
From motorcycles, sedans, MPVs, to 4-wheel and 6-wheel trucks, Lalamove also recently introduced the newest addition to the truck family – 10-wheel trucks. This extensive fleet assures businesses that there is a Lalamove vehicle to address their delivery needs.
Visit www.lalamove.com/en-ph/ to learn more about its services for every business. Those who have an existing business account with Lalamove can level-up their seamless delivery operations by being a Lalamove API Partner.