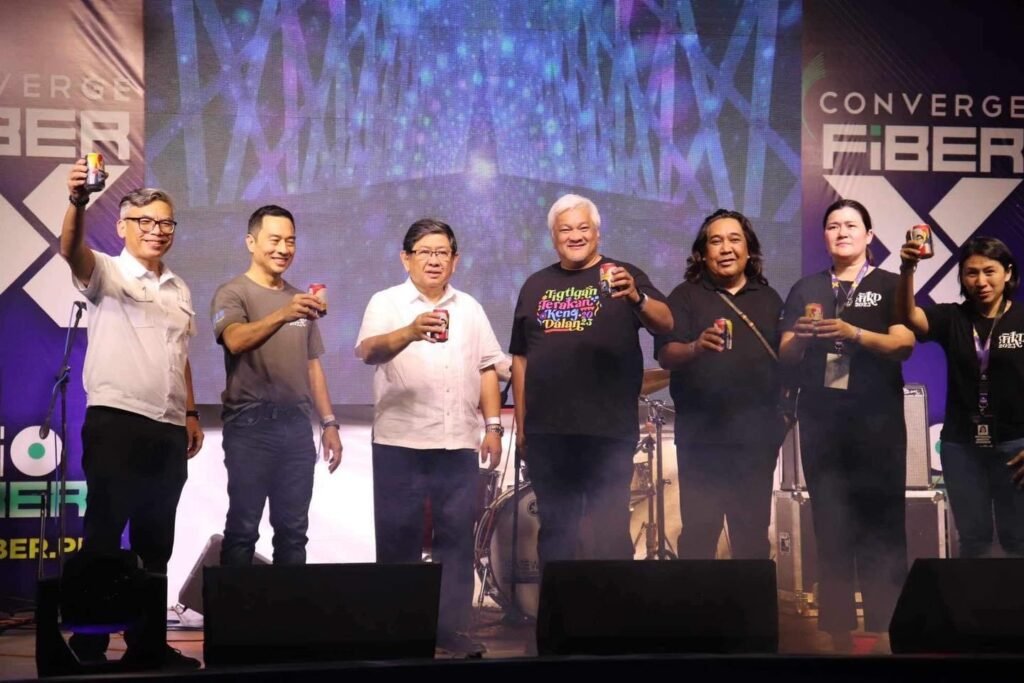 ANGELES CITY – For the first time after the pandemic, the streets of Angeles City came back to life with the two-night Tigtigan Terakan Keng Dalan (TTKD) 2023 grandest street party.
In his opening message, Angeles City Mayor Carmelo 'Pogi' Lazatin Jr. reminisced the 1991 Mt. Pinatubo eruption, when the long stretch of Barangay Balibago was damaged by the catastrophic disaster.
"Kanita pamu pu, meyakit nala tetagan deng Angeleños istung detangan deng pagsubuk ing balen tamu," Lazatin said. 
From a deep slumber then, the Mayor added, the City in 1992 was brought back to life during the first TTKD celebration amid the reconstruction and rehabilitation efforts of the government in the lahar-stricken towns. 
According to the Mayor, it was the rebirth of Angeles City. To date, he said, with the same tenacity, resiliency, and revelry – the City is back on its feet and the month of October showcases the best of Angeleños, a celebration of triple religious festivals – the Feast of the Holy Guardian Angels, Feast of Our Lady of the Holy Rosary or La Naval, and the Feast of the Apung Mamacalulu (Merciful Lord).
"TTKD is the culmination of the festive month of October, and one of the major highlights of the City's Fiestang Kuliat celebration, where thousands of partygoers are expected," he furthered.
Mayor Lazatin also thanked everyone's help for the event, especially the JCI Angeles City Culiat, the City Government's long-time partner for TTKD, for their support to boost the economy and tourism industry here.
"TTKD is the unyielding spirit of the Kapampangan people, particularly the Angeleños who most felt the double whammy that hit our people – the Mt. Pinatubo eruptions and the untimely departure of the US forces at the former Clark Air Base," he said.
Moreover, the Mayor also reminded his constituents to have fun, and remember the real essence why Angeles City is celebrating TTKD.
"Today, we are bringing the streets of Angeles City back to life. Ali ke pu maibug balung sabyan nung makananu kasayang akakit da ko ngan ngening aldo, miyayabe, mipaparungut at makalwal king dalan bang pasibayung pagmasusian keti ing kekatamung Tigtigan Terakan Keng Dalan," Lazatin said.
"This crowd of people who share in the same delight of this festivity is an indicator that Angeles City and its unyielding citizens will always overcome, and recuperate from whatever challenges life will throw at us," the Mayor added.
Joining Mayor Lazatin during the opening of TTKD were Pampanga First District Representative Carmelo 'Jon' Lazatin II, Clark Development Corporation Chairman and one of the proponents of TTKD Edgardo Pamintuan, City Councilor Atty. Arvin Suller, Mayor Pogi's Chief Adviser IC Calaguas, Cong. Jon's District Chief-of-Staff Janie Sarmiento, Cong. Jon's Congress Chief-of-Staff Louie Lazatin, Secretary to the Mayor Rafael Lazatin Angeles, Executive Assistant IV Reina Manuel, City Legal Officer Atty. Ralph Macalino, Mayor Pogi's daughter Atty. Kercee Lazatin, and some department heads, and officers-in-charge.