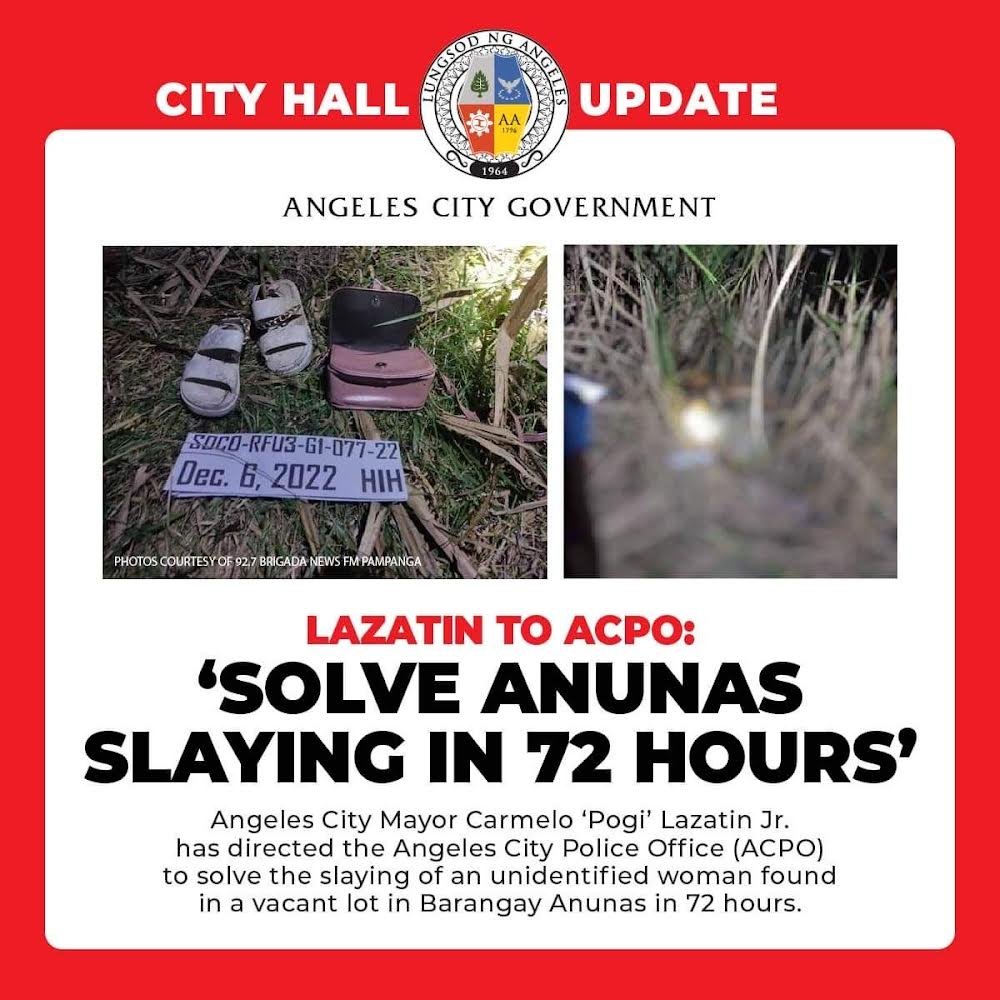 Mayor Carmelo 'Pogi' Lazatin Jr. condemns the slaying of an unidentified woman in Barangay Anunas, ordering the Angeles City Police to resolve the case within 72 hours.
Mayor Lazatin seeks to give justice to the death of the victim and offers a P100,000 reward for anyone who could provide crucial information on the suspect.
According to Angeles City Police Station 4 Commander PMaj. Christopher Lalic, the decomposing body of the victim was discovered by a passerby.
The body was estimated to be 5'2″ tall.
To recall, Mayor Lazatin reiterated to ACPO to increase their visibility in the city's streets to deter crime.
Mayor Lazatin's goal is to ensure crime prevention, deploying the full force of the police along the streets especially in blindspots.