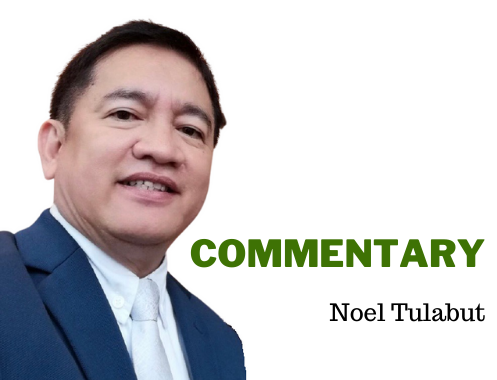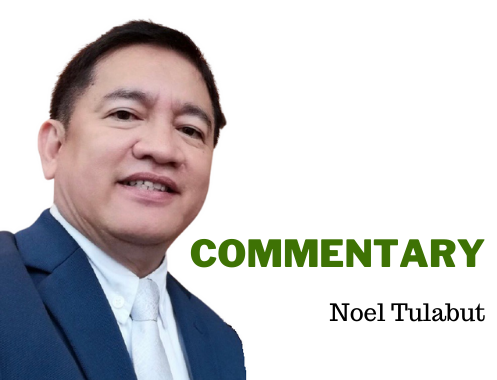 He could have been simply satisfied with statistics that show how well he is doing as a leader.
They are terrific numbers on accomplishments that probably remain unmatched by any leader. But Governor Dennis "Delta" Pineda cannot be tacked onto mere facts and figures. He has to go out there and feel the issues and concerns of people he serves.
The fresh mandate he got last May 9 could have also just made him simply relax and rest on his laurels.
But nahhh, unlike other LGU heads who are still resting these days from the rigors of the campaign trail, Governor Delta has already been going around.
Last June 3, he went around Guagua where, in an FB post by one Rolly V. Guiam, Gov. Delta stopped when he saw a PWD.
In that post I saw a poignant moment where Governor Delta was talking to a girl who was without arms, and with both of her legs in aluminum braces. In that post by one Rolly V. Guiam last June 3, Delta had to stoop and sit on his legs just to be able to talk to the unnamed girl, offering what further help can be extended.
The caption read:
The caption read:
Oyni po ing Gobernador tamu na alang sawang makiramdam keng karaingan dareng kalulung masakit at atin kapansanan. Ing tuneng malugud kareng kabalen tamu Guagua at ng taung palpikalunus at mapanyaup. Kapilan man eya mesayang ing tiwala at suporta ning memalen kapampangan kaya.
(Here is our Governor who does not tire hearing the pleas of the poor and those with handicap. He loves the people of Guagua and he is a man with compassion and help. The trust and support given by people of Pampanga will never ever go to waste).
He added #PampangaSuperGobDelta
+++++
Gov. Delta won his fresh term easily. Maybe not without a fight, but the end result was but the same – a very convincing win.
I don't fancy myself as a political analyst and I guess I join countless many in saying that leadership is defined not in election wins but in victories on many aspects of governance.
Governor Dennis "Delta" Pineda is but a classic example of that. While his overwhelming wins are feathers in the cap, he has been capturing many battles en route to victories.
Take the battle against the Covid 19 pandemic for one. He did not train for it as did other leaders. He did not sign for it but his heart made the province overcome it. It was a journey that was not without big humps and road blocks. Some in his circles – department heads, fellow LGU leaders, and even family and friends – suffered from it. A few did not even make it back to recovery.
But Governor Pineda came out shining from this fiery test. Just like true gold that comes out pure and in great splendor after passing through fire.
Under his leadership, the Capitol has fully vaccinated close to 1.2 million residents, treated 8,276 patients, assisted 165,193 families, gave 36,000 medicine packs and helped 8,916 returning Filipinos through the Balik Pampanga program. There were also 18 hospital buildings and four Covid-19 facilities built.
Those are but statistics. What comes with heft are intangibles where Delta has led by example, given hope, rallied people, and lifted Pampangueños out of the gloom that the global scourge has brought.
No wonder he is highly praised by other respectable leaders not just in government but also in the private sector.
Businessman Renato Romero, private sector representative in the Regional Development Council, hailed the governor as an "effective crisis manager," referring to how the governor properly utilized Capitol's resources in saving lives while helping support economic activities. This was reported and given news space by Sunstar's Ian Ocampo Flora.
++++
Lest I be branded too as a suck up by interpreting the figures like those written above represent, I could stick it up with statistics.
Let's cite some examples.
In education – the cornerstone of a better Pampanga future – the Capitol aided 487,053 students through the Educational Financial Assistance Program. On top of that were the construction of four tertiary school buildings, 62 elementary and secondary school buildings, 43 multi-purpose building, 53 roads and drainages, 49 multi-purpose covered areas. These excluded those built by the DPWH at Capitol's request.
In health, 257,053 adults and children got treatment for cancers and tuberculosis, vaccines for measles and polio, and hospitalization in birthing babies. The provincial hospital and 10 district hospitals treated and cured thousands of patients for various ailments.
+++++
Now, on top of the statistics and commentaries, the social media is awash too of testimonials on the brand of leadership of Governor Pineda, similar to what is written above.
There are still many posts in cyberspace. Try searching, I bet, you need a day, a week, a month reading the good ones.
Leadership, an outstanding one, would take numbers, commentaries and example.