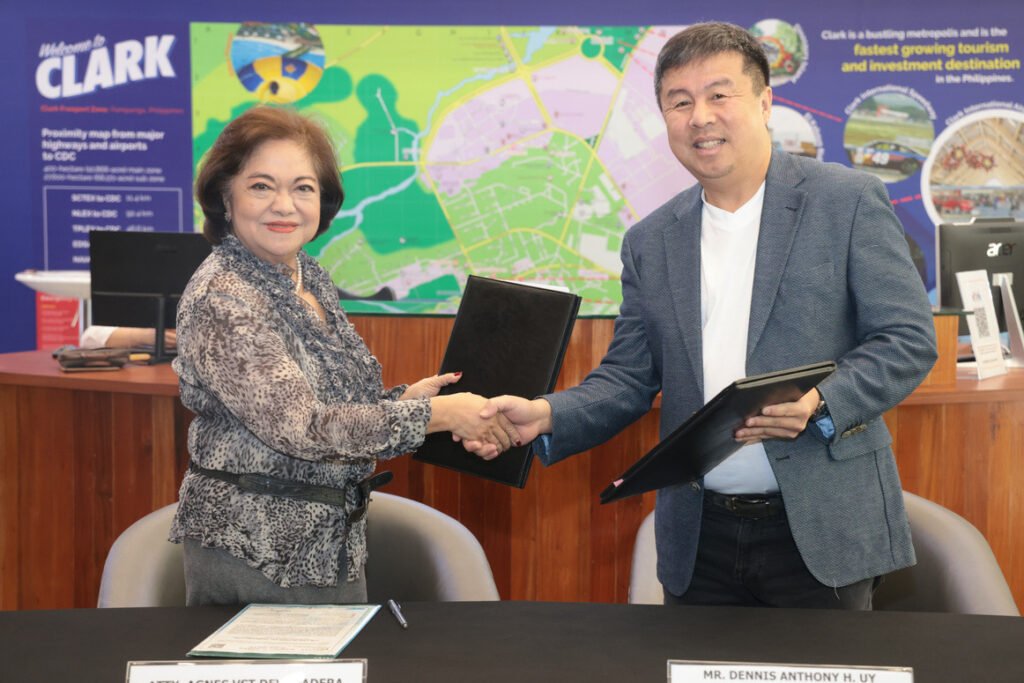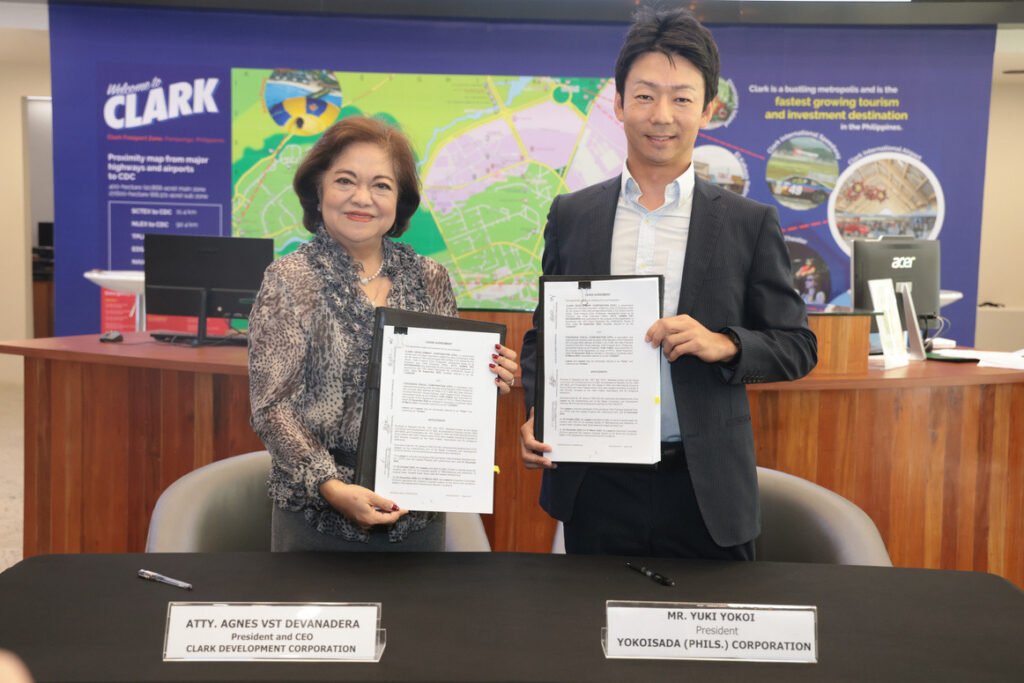 CLARK FREEPORT — A local and an international firm — ComClark Network and Technology, Inc. (ComClark), and Yokoisada Philippines Inc — have signed contracts with the Clark Development Corporation (CDC), pouring in additional investments within Clark.
The contract signing held at the Clark Visitor's Center on May 16 highlights their confidence in the Freeport's potential as a thriving business destination.
CDC President and CEO Atty. Agnes VST Devanadera said that the state-owned firm takes pride in these additional investments and that these businesses signify the growing belief in the Freeport's ability to facilitate economic expansion and create mutually beneficial opportunities.
"We take pride and give importance to this kind of ceremony (contract signing) because this only goes to show that local and foreign investors continue to invest in Clark. Our investors are our patriots. We are happy to hear success stories here in Clark, and in any part of the country, there are stories of local boys. One that is very significant is that of Mr. Dennis Anthony Uy," said Devanadera.
"We also have with us the Yokoisada which has shown the world that at a time of catastrophe, they are willing to offer help to the world. These make today's event very significant and different from other signing ceremonies we've had," Devanadera added.
ComClark Network and Technology, Inc. is solidifying its operations in the Freeport with an additional investment of P12 Million, which will create 56 new employment opportunities. This brings ComClark's total investment in the Freeport to P484 Million. The local company, led by Uy, who is also the top executive of Converge ICT Solutions, showcases the potential for local businesses to thrive and succeed not only in Clark but also across the country.
Meanwhile, Yokoisada Philippines Inc., a Japanese-led firm headed by its President Yuki Yokoi, has allocated an additional investment of P230 Million, resulting in 95 new job opportunities. With this, the firm's total investment in Clark now stands at P468 Million. As one of the leading companies in the Freeport, Yokoisada stepped up and provided support during the height of the COVID-19 pandemic by manufacturing and distributing surgical masks and facemasks across the region.
With its strategic location, business-friendly environment, and skilled workforce, the influx of investments in Clark serves as a testament to the government's resolute commitment to economic progress and prosperity, solidifying the zone's reputation as a globally competitive business destination.