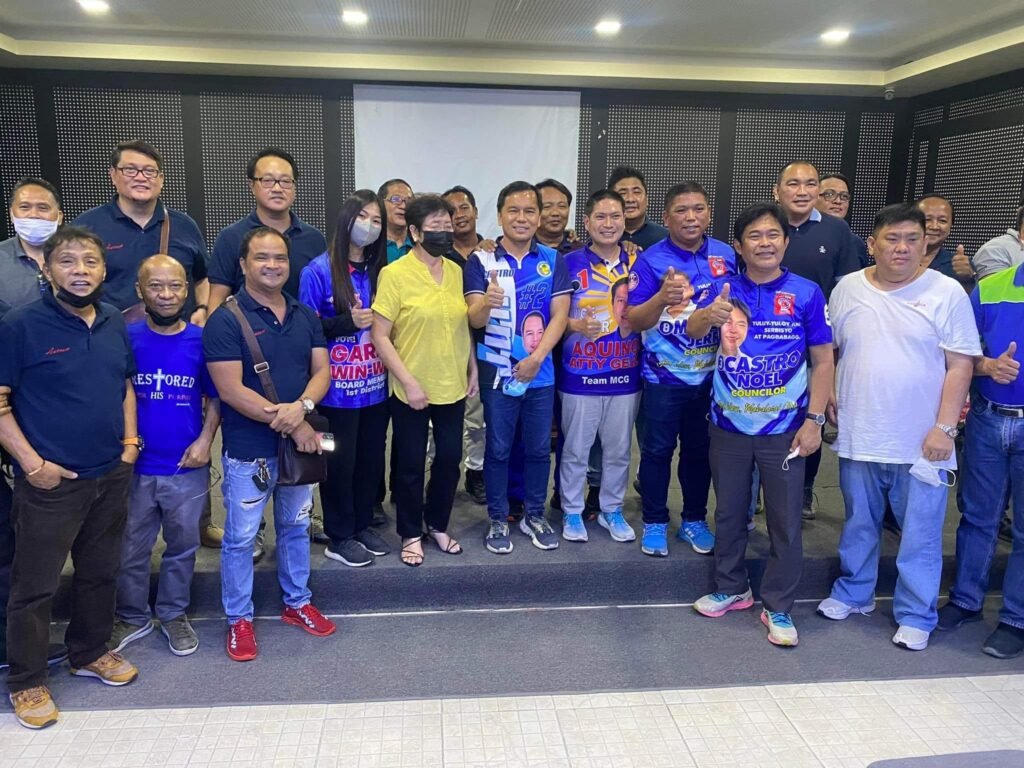 MABALACAT CITY – Bishops, pastors, ministers and other laity leaders of the Association of United Christian Churches in Angeles and Mabalacat (AUCCAM), the Angeles City Pastors Association (ACPA), and Central Luzon Pastors Association for Tribal Missions (CLPATM), are endorsing the bids of Team MCG, led by Mayor Crisostomo C. Garbo and Vice Mayor Gerald Aquino, in the upcoming elections.
The anointing by the biggest aggrupation of evangelical churches came last Tuesday in a fellowship at AIM Church in Barangay Mabiga this city.
In an earlier statement, the AUCCAM and other independent born-again Christian churches in Mabalacat City, said Garbo has the Pro-4Cs of a leader, which includes Character, Competence, Courage, and Compassion – and that he has the most important "C" of all, which is Christ, openly confessing that "he as a person was changed by the Love and Grace of God."
Their manifesto of support also said they are for Pro-Progress, and desire to be part of the progress that God is doing in the component city, with the leadership of Garbo. Lastly, they said they are Pro-Truth, firmly believing the truth that Mayor Garbo, their mayor and leader, is far better than that of his predecessor.
They also signified their support to Vice Mayor Aquino, citing his character, competence, courage, compassion and consciousness of Christ.
Aquino's consistent character, AUCCAM said, is being the kindest public servant, describing him as the only one competent and fit for the job of a vice mayor amongst the vice mayorables.
He was also described as having genuine courage best seen in his humility toward all Mabalaquenos, while having compassion especially when the pandemic was at its worst. Lastly, he was cited for having faith in Christ.
In supporting Team MCG, AUCCAM has recognized the unwavering efforts of the city officials in uplifting the way of life of Mabalaqueños through various programs and services.
As the leaders of the Evangelical Churches of Mabalacat City, their stance is steadfast to uphold candidacy and leadership of Mayor Garbo, Vice Mayor Geld Aquino and Team MCG.