MABALACAT CITY – Thousands of blue- and white-clad supporters took part in a Unity Walk from the north and south portions of MacArthur Highway here on Saturday, marking the opening salvo of Team MCG led by Mayor Crisostomo Garbo, Vice Mayor Gerald Aquino and their entire council slate.
Converging at a vacant lot in Mabiga, the huge crowd became a façade of the overwhelming support of Mabalaquenos to the current administration's brand of leadership and public service anchored on the "Bayung Mabalacat" battlecry.
Mayor Garbo, who is gunning for his second term as local chief executive, said that the massive crowd in attendance represents a crusade for continuing reforms in governance and upliftment of public welfare.
"Eku pu lubus aisip a maulit pasibayu ing makanini [massive rally]. Ing buri na namu pung sasabyan nini na itamu penamdaman yu talaga ing gagawan na pu ning kekayung anak, ing kekayung ibpa na ning Siyudad Mabalacat. At eku pu tinuknang bista man pu mika pandemya, mipapagmalasakit tamu," said Mayor Garbo.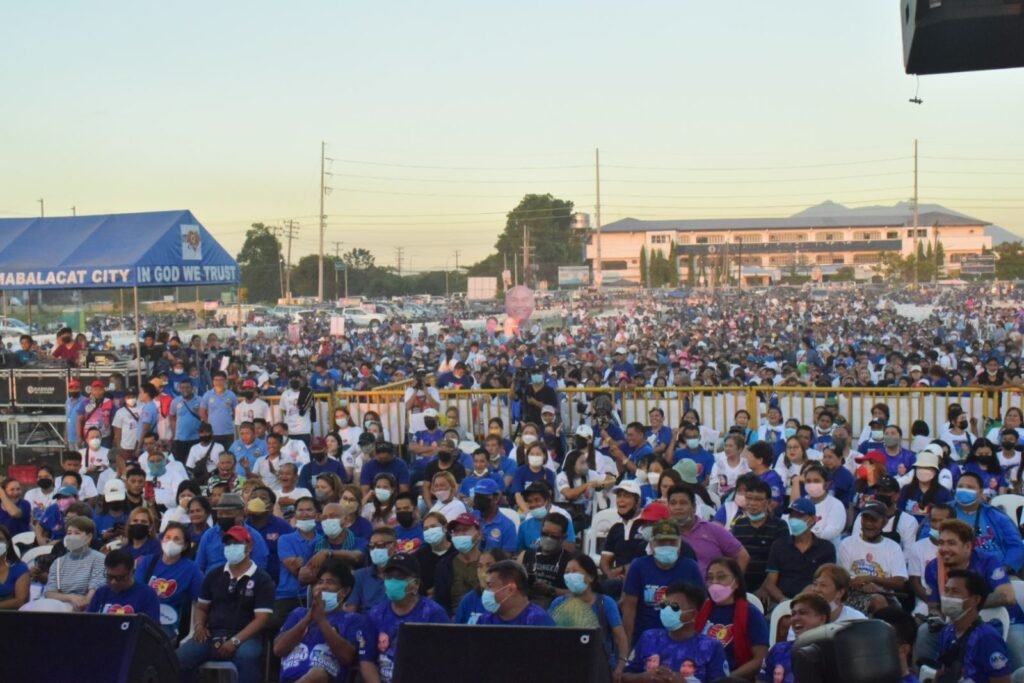 Organizers of the proclamation rally estimate the total number of attendees peaking at 10,000 during the main program. Given the attendance, Team MCG regards this as the biggest political rally in the history of Mabalacat City, to date.
Also, during the said political rally, the entire Team MCG slate was accompanied by Pampanga Governor Dennis "Delta" Pineda. The governor has praised Garbo and his team for their accomplishments and noted them to be much better than the previous administration of Mabalacat LGU.
"Ang suporta po ng provincial government, kami po ni Nanay (Vice Governor Lilia Pineda) ay na kay Mayor Cris Garbo. Tingnan niyo po, malayong-malayo ang dating administrasyon sa administrasyon ni Mayor Cris," the governor said.
Team MCG's performance for the past three years is regarded as a "game-changer" in the city's local governance.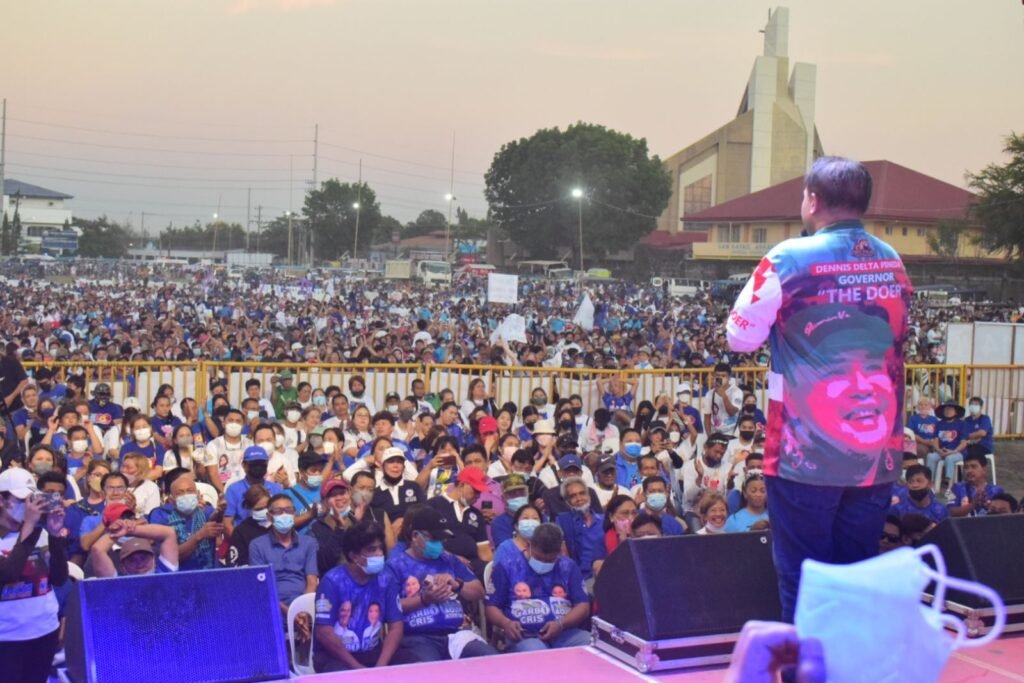 Meanwhile, in his speech, Vice Mayor Aquino highlighted the Garbo administration's brand of governance. Calling them as "from womb to tomb" service, the lawyer-public servant also vowed to back the initiatives of Team MCG with legacy legislations to propel the "Bayung Mabalacat" vision.
The Team MCG council slate is composed of Victor Tiglao, Noel Castro, Jun Castro, Timothy Dee, Carl Dizon, Liza Pineda, Jerry Magsino, Rox Peña, Cherry Manalo, and Marjorie Morales-Sambo. Four of which (Castro (J), Pena, Dee, Magsino) are original allies of ex-mayor Marino "Boking" Morales, while Sambo is his daughter. Political analysts and observers see this as a major boost for Team MCG to capture a 10-0 seat in the Sangguniang Panlungsod. For Board Member, Benny Jocson has also left Morales and joined Team MCG. He and outgoing City Councilor Win-Win Garbo are running for First District Board Members.
For his part, Mayor Garbo reiterated his call for all Mabalaqueños to continue to take part in the unified stride towards the realization of a Bayung Mabalacat. He also expressed his confidence that the overwhelming love and support thrown by Mabalaqueños during their regular barangay consultations are "a show of strength" and "a favorable prelude" to a 12-0 result come election day.
"Umpisa ya pamu pu ini. Sana pu nung makananu ing mapali yung pamanyaup kekami at pamananggap ngening bengi ayni, sana pu makanyan mu naman pu ing pamananggap yu karing sibabarangay a puntalan mi," said Mayor Garbo.
"Metung mu pu ing sabyan ku kekayu: Ala ku pung aliwang pangarap nung ali i-angat ku ing kabilyan yu. Kaluguran da kayu pu, kabalen ko! Ngeni pu atsu ta na naman king labanan at balu ku pu katagumpayan ing kekatamu pa muring takman bang apagpatuluy tamu ing gagawan tamu!" the city mayor added.
The campaign rally concluded with the singing of Virna Lisa's "Magkaisa". Also present during the proclamation assembly are all the Sangguniang Barangays of Mabalacat City.
The Garbo-Aquino tandem, which is leading all pre-election surveys, also expressed support to First District Congressman Carmelo "Jon-Jon" Lazatin, who is running unopposed for the 2022 Elections. In 2019, both of them won handily with 20,000 plus margins over Christian Halili and Marino Morales, respectively.