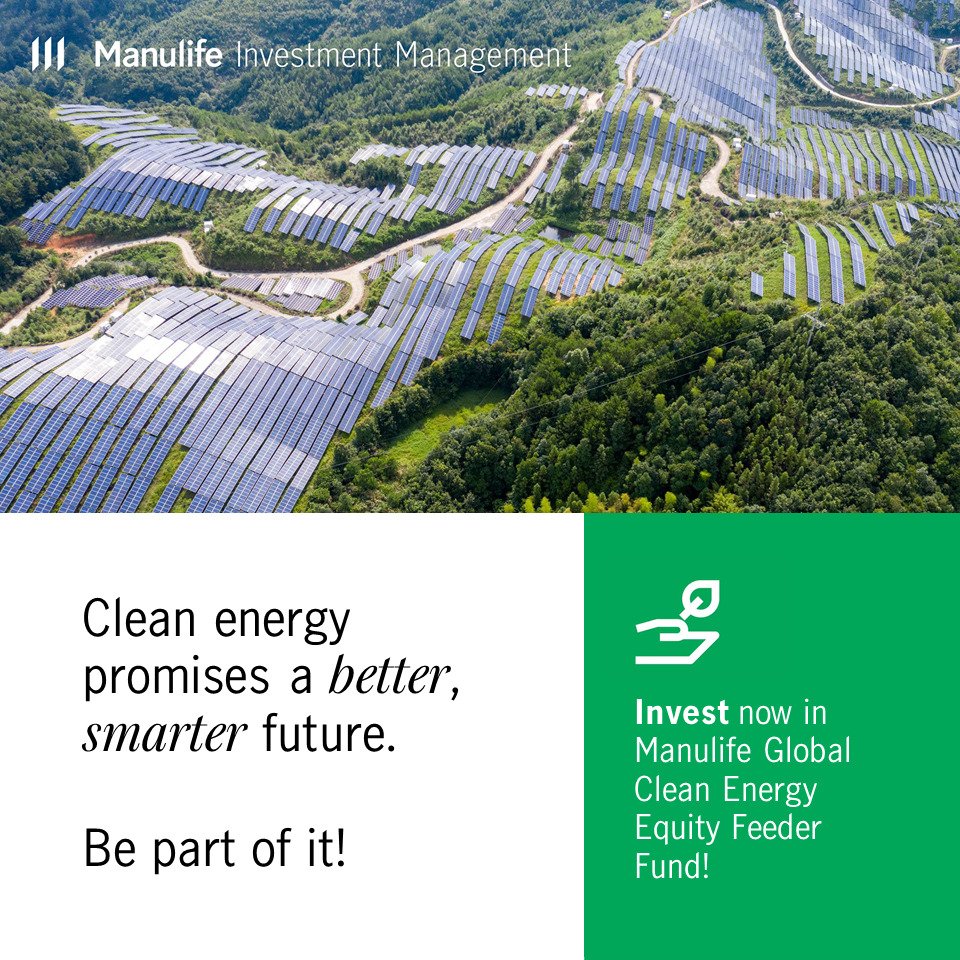 Manulife Investment Management and Trust Corporation recently launched the Manulife Global Clean Energy Equity Feeder Fund (the "Fund"), an equity feeder unit investment trust fund (UITF) that provides investors access to the long-term growth potential of companies across the entire clean energy ecosystem, from renewable energy and electric vehicles to the technology and infrastructure that support them.
The Fund aims to maximize total return by investing in a collective investment scheme (the "Target Fund") that seeks to achieve capital growth and positive environmental and social impact via investing in companies supporting the structural change towards a sustainable, low-carbon economy, helping to reduce greenhouse gas emissions and air pollution. Investors may access the Fund for as low as PHP 5,000 or USD 100.
"The Fund enables investors to join the transition to a world powered by clean energy, as momentum builds toward tackling climate change," said Aira Gaspar, President and CEO of Manulife IM Philippines. "With recent global events reinforcing the importance of transitioning to clean energy, the Fund provides a new opportunity for investors to diversify their portfolio and grow their wealth, while helping to achieve positive environmental impact through sustainable investing," Gaspar added.
Earlier this year, Manulife strengthened its environmental, social, and governance (ESG) commitment with the launch of its global Impact Agenda, which provides a framework to channel its efforts towards tangible and measurable improvements in health, wealth, and sustainability. The launch of the Fund is aligned with the commitment of Manulife to advance sustainable investing globally.
Manulife Investment Management Philippines is part of Manulife Investment Management, the global asset management arm of Manulife. It was recognized as one of the top investment houses in the Philippines by The Asset 2021 Benchmark Research Awards.
Interested investors who want to avail of the Fund may contact a Manulife Wealth Specialist or visit www.manulifeim.com.ph for more details. The Fund is also available on Manulife iFunds, a one-stop digital investment platform that allows investors to seamlessly manage their portfolio anytime, anywhere.