'Safe Trip Mo Sagot Ko' rolls out anew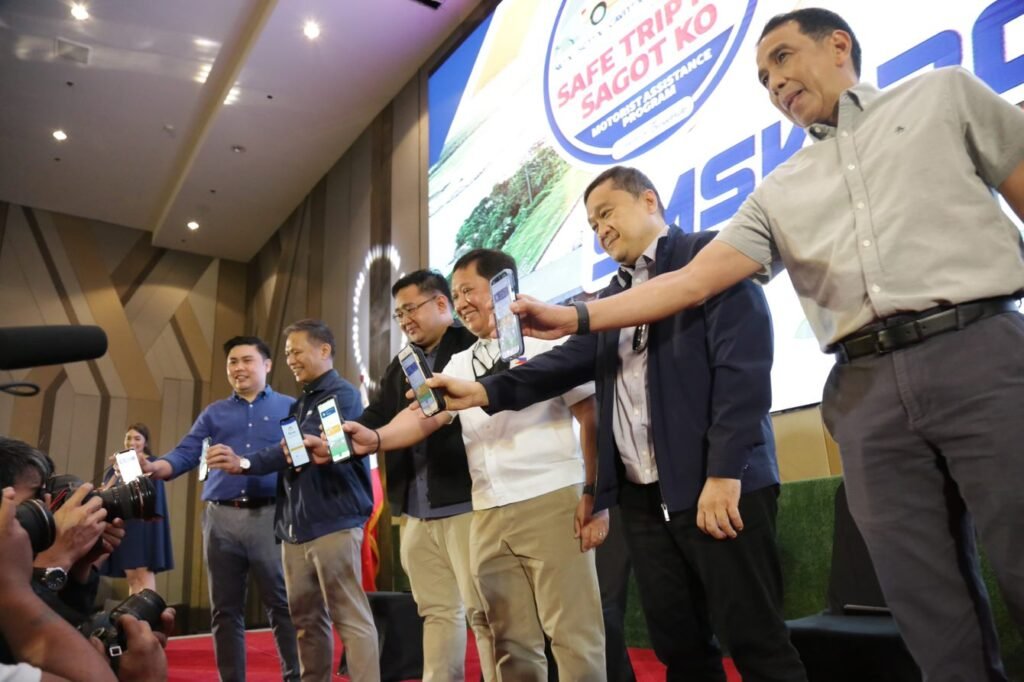 In time for Holy Week 2022, the Metro Pacific Tollways Corporation (MPTC) has introduced the MPT DriveHub app – an all-in-one travel app that integrates three key functions in one: RFID transactions, trip planning, and emergency roadside assistance.
Available for free from the Apple App Store and Google Play, the MPT DriveHub is "designed to make access and mobility efficient and easy for our customers. Aside from getting to their destination safely and conveniently, we want them to feel secure that we have these customer-centric services so they can focus on enjoying the journey," said MPTC President and CEO Rodrigo E. Franco.
Franco said motorists can check their RFID balance and reload their accounts within MPT DriveHub before they travel on NLEX, SCTEX, CAVITEX or CALAX. A toll fee calculator is also in the app to help users calculate how much load they need in their RFID accounts, he said.
As the MPTC rolls out the 'Safe Trip Mo Sagot Ko' motorist assistance program this year from April 8 to April 18, 2022, its enhanced customer journey services are reflected in MPT DriveHub's traffic update function, to help motorists anticipate traffic conditions ahead. Further, SMSK's 24/7 roadside emergency services are just a tap away with the MPT DriveHub's call button.
Especially when used in conjunction with MPT DriveHub, preparations made by MPTC are expected to improve the mobility of the traveling public for the coming Holy Week.
"The app, the increased manpower deployment, the roadside services identified to respond to our customers' needs for this coming Holy Week – these initiatives are synergistic – they all come together to create a travel experience that is safer and more relaxing," Franco said.
SMSK, now on its 13th year, is aimed at providing motorists with a safer and more convenient journey during the peak season.
Included in this program are the increased deployment of patrol crews, traffic marshals, security teams, and toll plaza personnel to ensure safety, and provide immediate assistance to motorists. As in the past, emergency medical services and incident response teams will also be augmented and will be stationed at strategic areas of the expressways.
Lane closures and mainline road works will also be suspended from April 8 to 18 unless safety repairs are necessary. Safety and directional signages are put in place to ensure unimpeded travel.
Updated traffic information will continually be posted on each of the expressways' social media accounts, while the MPTC Hotline (1-35000) will be fully manned 24/7 to address immediate customer concerns.
This year's SMSK will also provide free towing to the nearest exit for Class 1 vehicles, from 6:00am of April 13 up to 6:00am of April 18.
"With the easing of travel restrictions, there's a lot more outdoor activity from the general public. As we return to some normalcy as compared to recent years, we have anticipated this increase in volume by fielding additional personnel and offering special roadside services," said MPTC President and CEO Rodrigo E. Franco.
For more convenient travel, motorists are encouraged to use RFID for faster and safer transactions. Those who have no RFID sticker yet may have it installed for free in any of the Easytrip installation sites, and pay the initial load.
Existing RFID users are advised to ensure that they have enough load prior to their travel. For the complete list of installation sites and reloading options, motorists may visit the Easytrip website www.easytrip.ph or download the MPT DriveHub app.
MPTC is the country's biggest builder and operator of North Luzon Expressway (NLEX), Subic-Clark-Tarlac Expressway (SCTEX), Manila-Cavite (CAVITEX), C5 Link Expressway (C5 LINK), and Cavite-Laguna Expressway (CALAX).
MPT Mobility is Metro Pacific Tollways Corporation's (MPTC) newest subsidiary intended to improve the overall Pinoy traveling experience through providing digitally-anchored products and services and developing an integrated mobility infrastructure all over the Philippines.