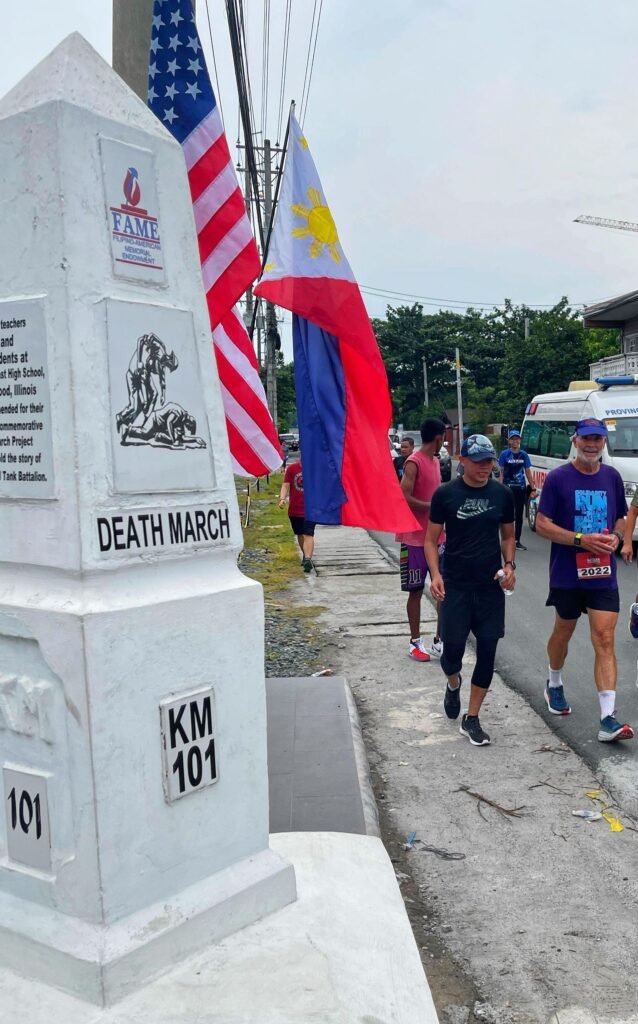 CITY OF SAN FERNANDO – Ornithologist and naturalist Robert S. Kennedy, Ph.D., who helped establish a conservation program for the Philippine Eagle, ran the infamous 102-kilometer Bataan Death March route to raise awareness on the critically endangered bird, and promote physical fitness for people of all ages.
In celebration of the 50th anniversary of his work in the country, Kennedy and running colleague JC Santa Teresa joined the "Solidarity Run for Peace, Health, and the Philippine Eagle" and ran from Mariveles, Bataan until they arrived at this capital city on Aug 7, tracing the Death March – which coincidentally is celebrating its 80th anniversary.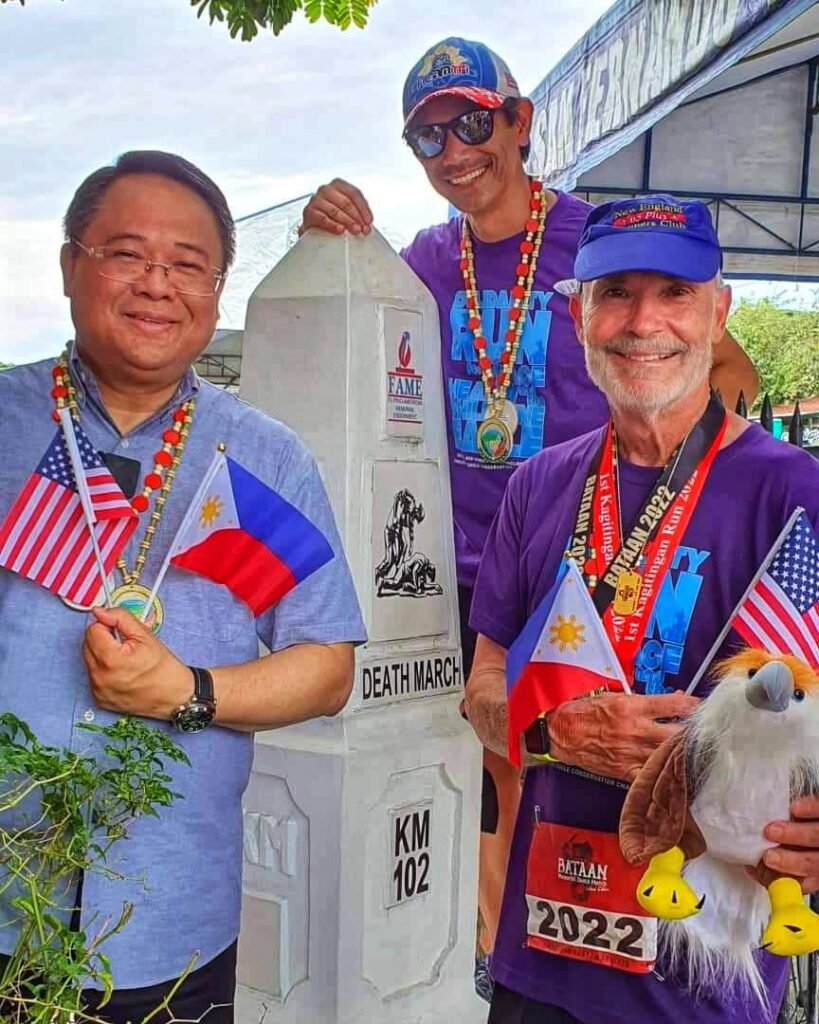 Santa Teresa is the current holder of the Guinness Book of World Records for the most ultra-marathons run in consecutive days.
According to the 74-year-old Kennedy, he wants "to give back to the country and its people that have given him so much" by blending his professional scientific and education background with his dedication to running and physical fitness.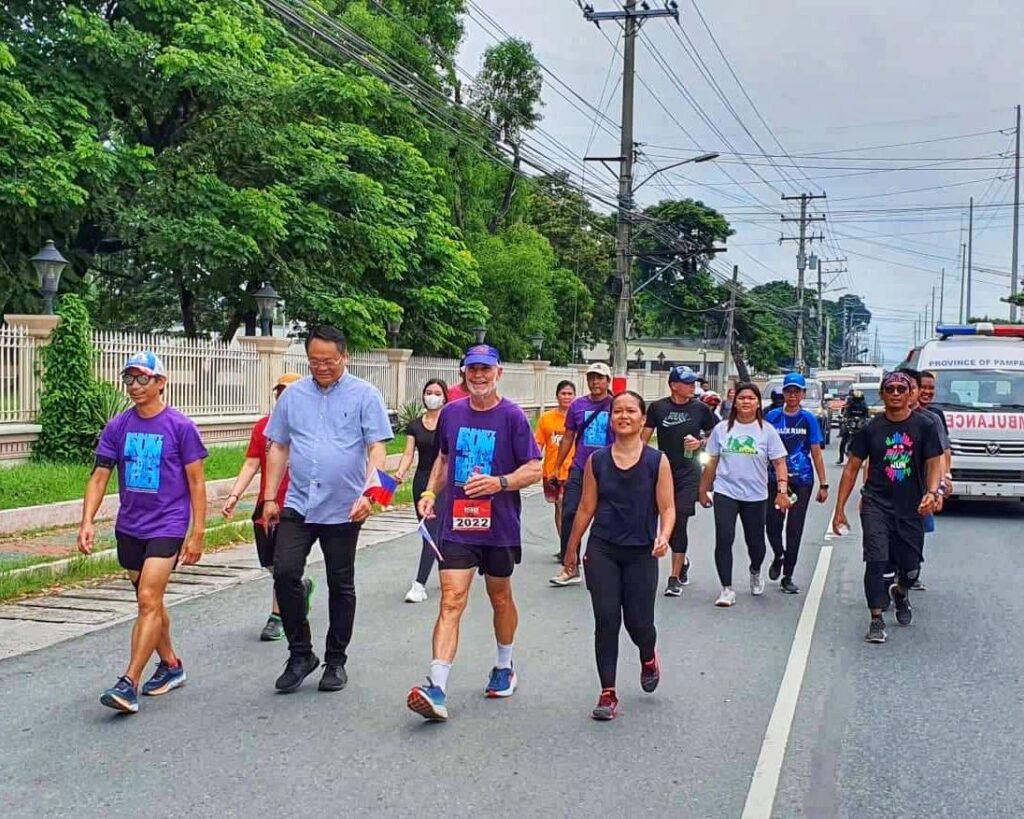 Kennedy is a triathlete, marathon/ultra-marathon runner, swimmer, and biker and has recently started snowshoe racing. He has traveled the world studying birds and has led more than 34 expeditions into the remote rain forests of the Philippines where he and his team have discovered more than a dozen new species of animals to science, including 3 new birds.
He has also published over 65 scientific and popular articles on birds, including the definitive "A Guide to the Birds of the Philippines" published in 2000 by the Oxford University Press.
During his visit, Kennedy will work with the Philippine Eagle Foundation to raise support for their efforts and to promote physical fitness.
After the run which ended at the historic train station in Barangay Sto. Nino here, Kennedy and Santa Teresa were welcomed by Mayor Vilma Caluag and Consul General Elmer Cato of the Philippine Consulate General in New York.
Kennedy, during his speech, recounted that the run was "a very moving experience."
"As you all know 75,000 Filipino and American soldiers marched with very little food, very little water. As I was running, I did it all in only 2 days, and it was very difficult… Every step of the way I was thinking of the soldiers that lost their lives or that suffered along this route so it was very emotional experience for me," he said.
Meanwhile, Cato, for this part, said: "The Philippine Consulate General in New York is indebted to Bob Kennedy not only for his efforts to help protect the Philippine Eagle but also for helping people remember the gallantry and sacrifice of Filipino and American forces in Bataan during the Second World War. Sadly, many Americans have forgotten or do not know at all."