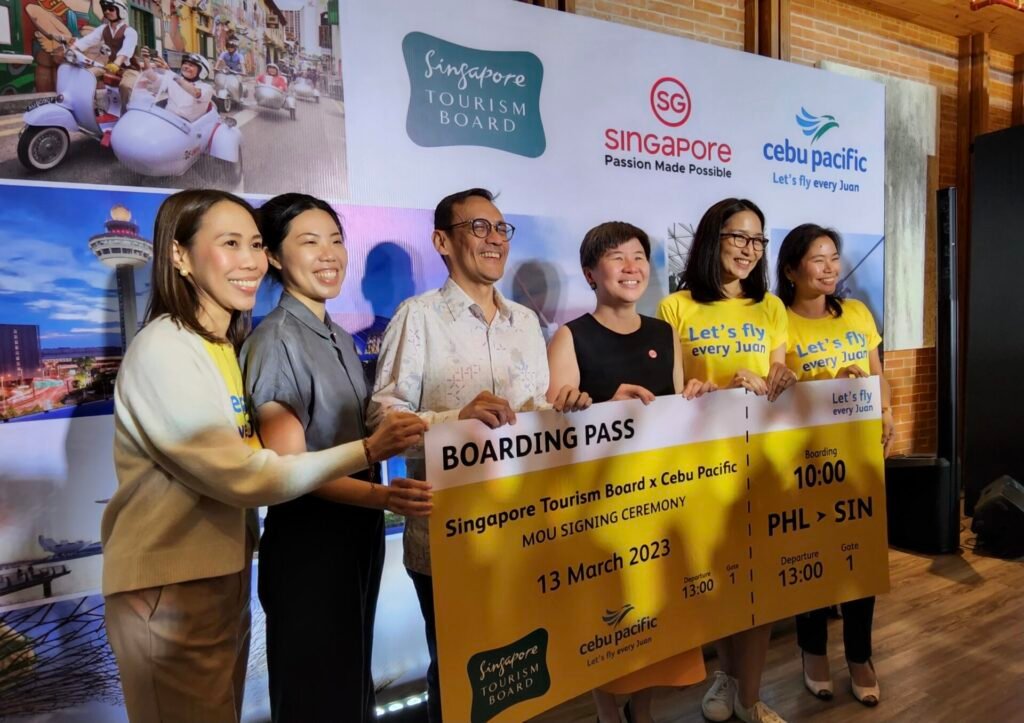 PASAY CITY – Cebu Pacific and Singapore Tourism Board's (STB) renewed partnership is expected to create more than just convenience and low fares but the best in travel experience for the flying public.
Candice Iyog, chief marketing and customer service officer of Cebu Pacific, on Monday said that signing a new accord with STB will create more convenient travel opportunities with the use of "best equipment in the fleet."
Cebu Pacific and STB renewed a Memorandum of Understanding that strengthens the partnership for convenient and more frequent flights to Singapore. It was first signed in April of last year.
"It is really a symbiotic relationship," Iyog said as she underscored the role of the airline and the City-State-based agency would play.
"We (in Cebu Pacific) will work on providing access and they will work on making sure that we have good content or good attractions and good things to do in Singapore," she added.
Cebu Pacific will be flying more frequently with its direct flights to the lion state from Manila, Cebu, Davao and Clark, with 39 weekly flights by May this year. It flies the Manila-Singapore route 21 times per week, Cebu-Singapore with 7, Davao-Singapore with 4. Starting April 28, it will also mount daily flights out of the new Clark passenger terminal.
Iyog said the added frequencies of flights bring down Cebu Pacific fares 80 percent lower compared to other carriers.
"We are super excited about this. More flights, more seats also means lower fares," Iyog said, as she also announced a new round of seat sale for Singapore from March 13-15, 2023 for travel period covering June 1 to November 30, 2023.
STB's Juliana Kua, Assistant Chief Executive for International Group, thanked Cebu Pacific, citing it for its "great contributions" in exceeding targets for tourism arrival in Singapore for 2022.
"Last year, we had initially forecasted at most six million visitors. We exceeded that at 6.3 million. 382,000 Filipinos visited Singapore in 2022," Kua said.
"Philippines was number five in our top source markets, higher than the pre-covid of number seven. We are delighted to renew our partnership with Cebu Pacific this year so that we can continue our effort to attract more Filipino travelers to Singapore," she added.
Kua also announced that STB has launched its Singapore Rewards, a program that will provide international visitors an opportunity "to try one of nearly 40 off the beaten path experience for free."
Cebu Pacific will be also upgrading one of its aircraft for Singapore flights, using an A330 Neo that is Cebu-themed and will have Recaro seats.