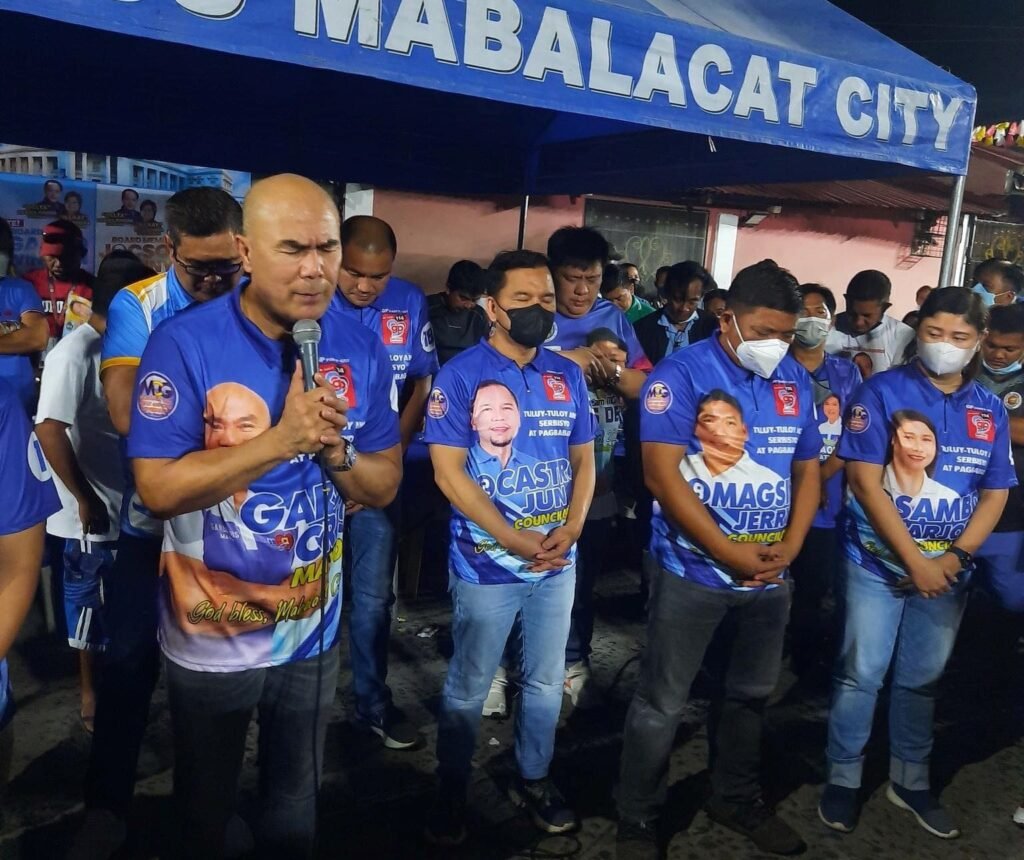 With Holy Week restriction on campaign over, Team MCG of re-electionists Mayor Cris Garbo and Vice Mayor Aquino headed back to the campaign trail. With usual prayers, showing respect for the elders and caring for the youth as they have been doing at the start of the campaign, members of Team MCG continued to reach out to Mabalaquenos with one message – Isundu ing Bayung Mabalacat.
Team MCG's campaign has gained more support, strength and strategy through house-to-house visits, street meetings and other forms of campaign. They have also been calling not just for a 12-0 but a 14-0 vote, which includes the Mayor, Vice Mayor, 10 Councilors and 2 Board Members.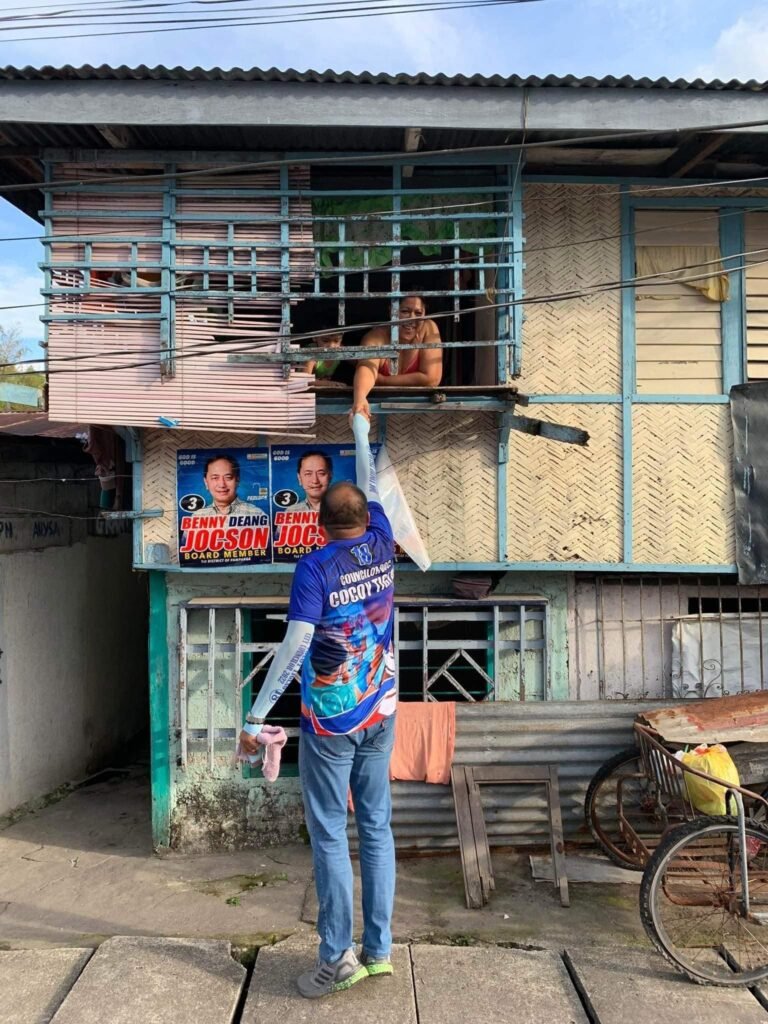 In photos are Mayor Garbo, seen in his usual prayers for the city and constituency; Vice Mayor Geld Aquino and Councilor Cocoy Tiglao in traditional "siklod" (mano po/kissing hands); Councilor June Castro and combacking Rox Pena reaching out not just for votes but also calling for protection of children.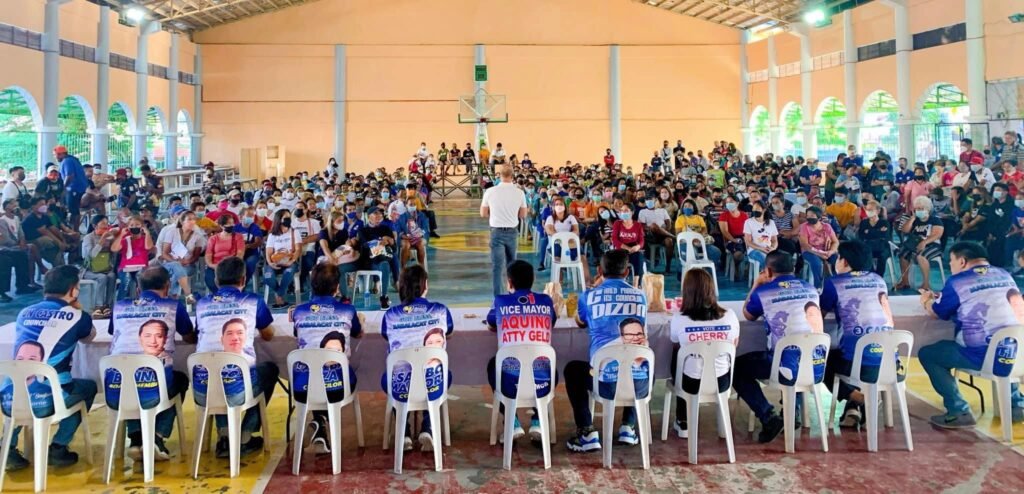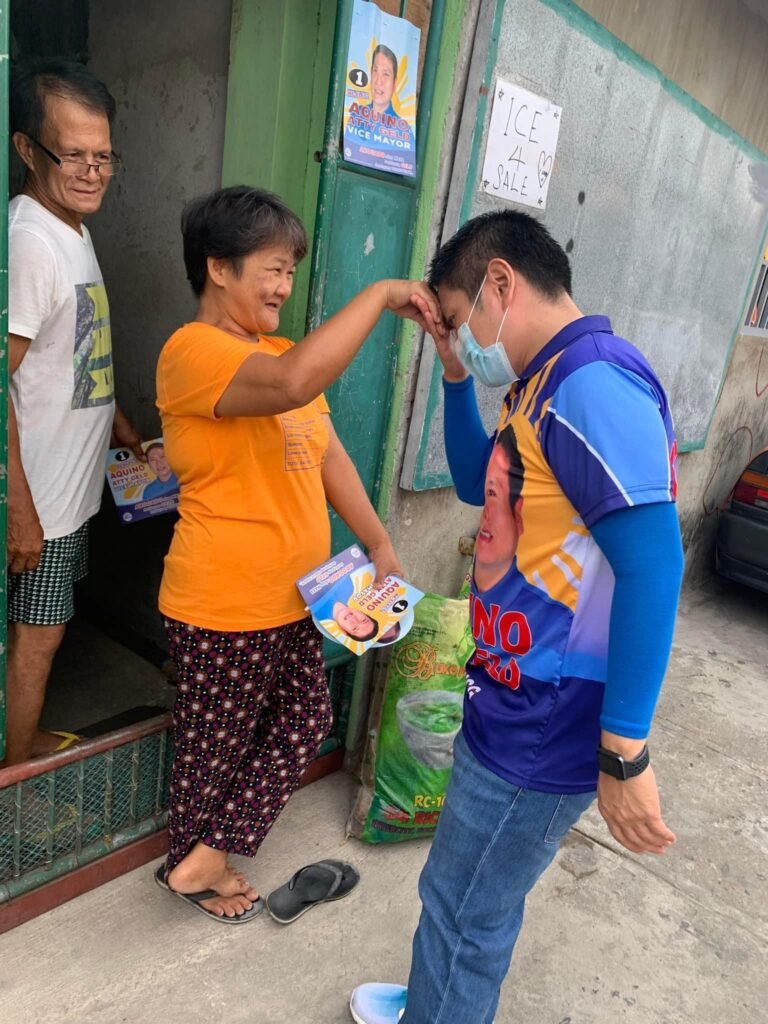 (Photos from FB pages of Vice Mayor Geld Aquino, Councilor Cocoy Tiglao, Councilor Jun Castro and Rox Pena)