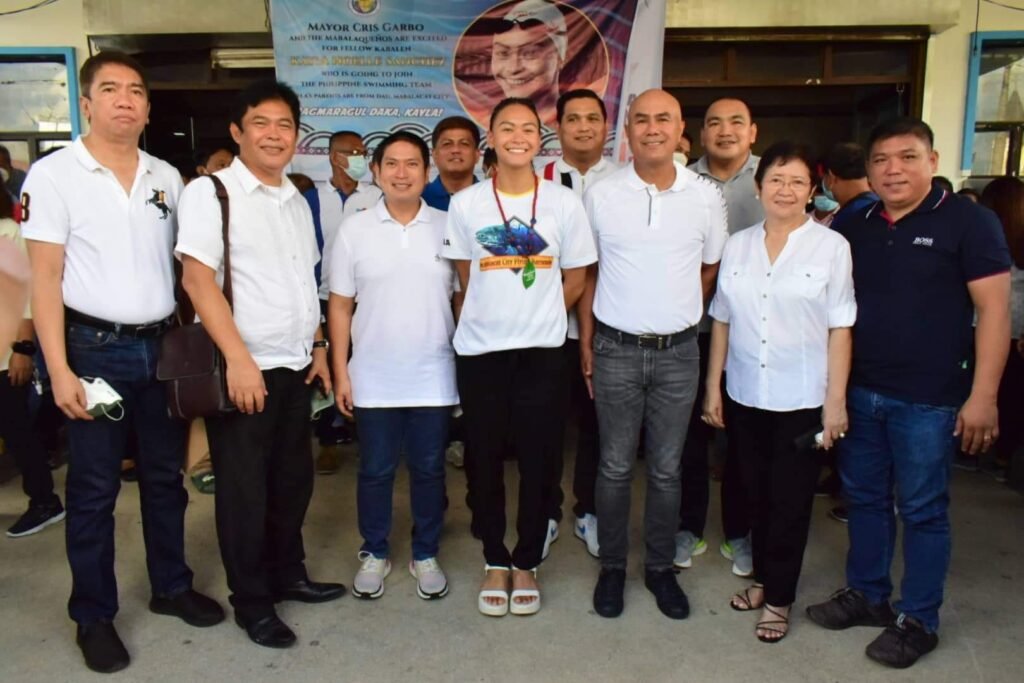 MABALACAT CITY – Two-time Olympic medalist Kayla Noelle Sanchez received a warm welcome from city officials led by Mayor Crisostomo Garbo during the flag ceremony at the Mabalacat city hall open grounds on Monday, July 11.
Breaking three world junior swimming records when she was only 17 years old, Kayla has become an inspiration to younger generations who dreams of becoming an athlete one day.
"We are very proud of Kayla not only because of her outstanding achievements but also because both of her parents who are originally from Barangay Dau, guided her well to become who she is right now," Garbo said. "We are blessed not only as Mabalaqueños but also as Filipinos with her decision to finally represent our country," he furthered.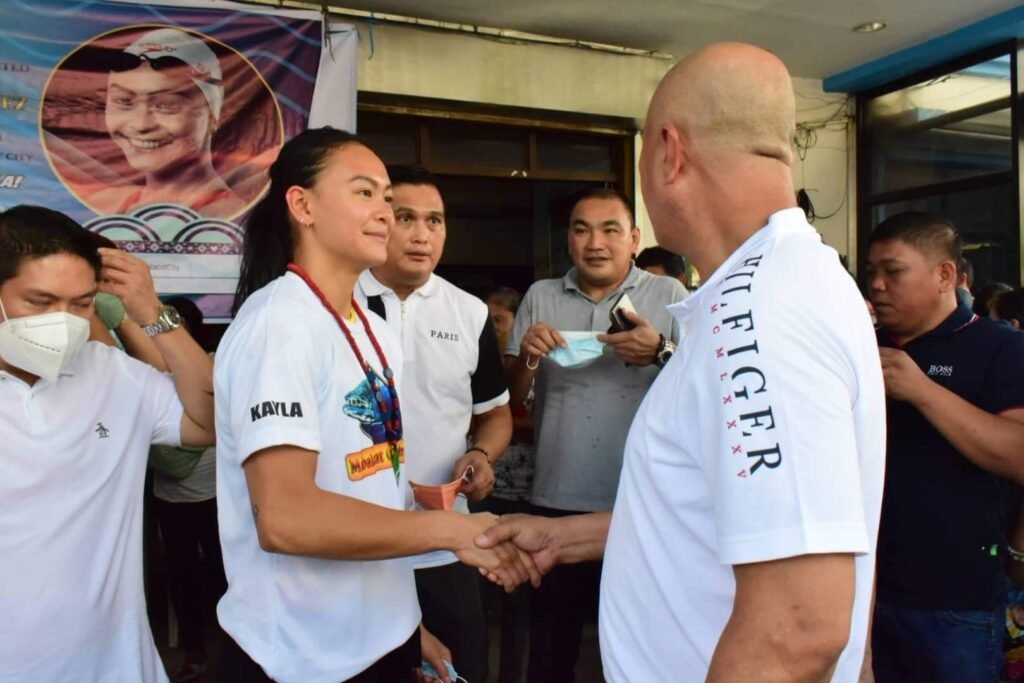 Kayla expressed her gratitude to her fellow Filipinos for the love and support, and also thanked Mayor Cris Garbo and the whole Mabalacat City Government for the warm welcome.
In an on-cam interview with the City Information Office, Kayla said she commits to bring inspiration to the younger generation and motivate them to succeed in their goals in sports.
Vice Mayor Gerald Guttrie Aquino and the city councilors presented a copy of a Sangguniang Panlungsod resolution recognizing her achievement as the first Mabalaqueña to participate in the Olympic games.
The Mabalacat City Flying Barracuda swimming team also handed a certificate of recognition to Kayla for giving inspiration to the young swimmers who also aim to reach success.
Kayla was joined by her father and relatives during the assembly.