Joint operatives of PDEA Clark, Bureau of Customs and police arrested a Malaysian-Chinese national on Tuesday after claiming two kilos of ketamine worth P10 million in a controlled delivery operation at a condo unit in Pasig City.
Authorities identified the suspect as Thai Lian Shiong, a Malaysian-Chinese, 24, and resident of The Currency Residence, Julia Vargas, Ortigas, Pasig City.
The ketamine, authorities said, emanated from Malaysia and arrived at the Port of Clark last January 28.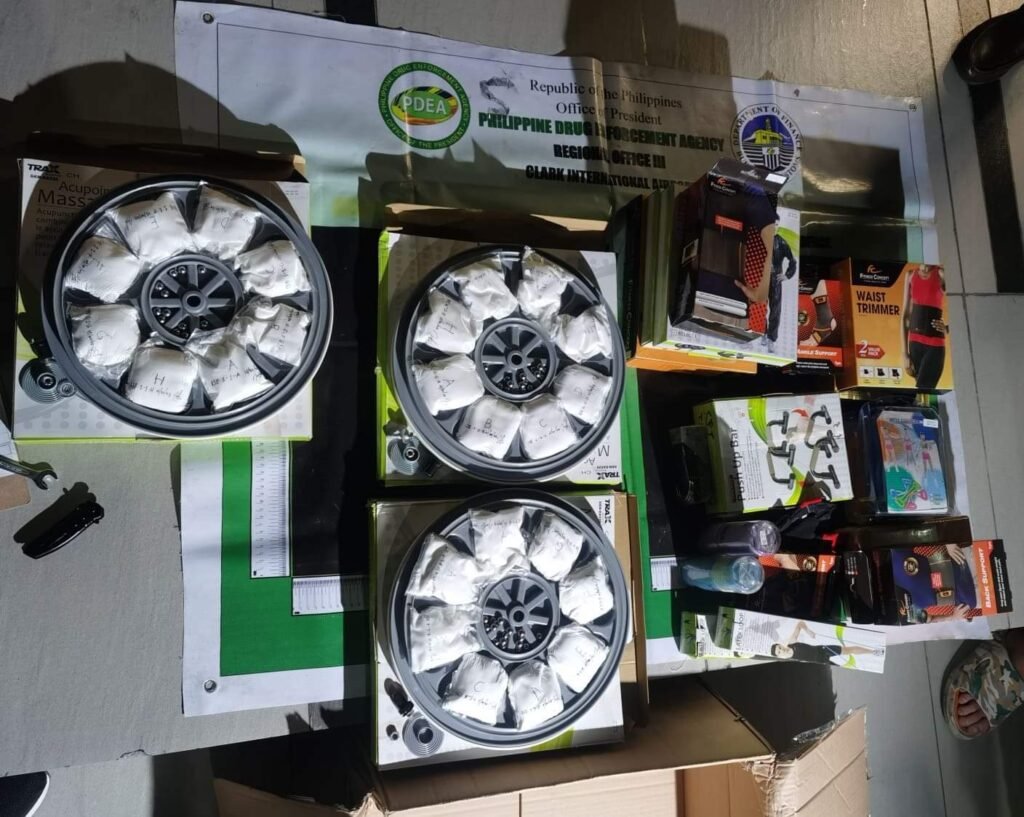 "The package containing the illegal substance was concealed inside three acupoint massage twister," said the PDEA.
Confiscated in the operation were 24 plastic pouches containing more or less two kilos of ketamine and one (1) cellular phone.
The joint operation was conducted by the PDEA Pampanga, Clark International Airport Drug Inter-Agency Task Group, Bureau of Customs- Port of Clark, PDEA NCR, PDEA CALABARZON, NBI CELRO, NBI Pampanga and the local police.
The foreigner will be charged with violation of Republic Act 9165.