Flag carrier Philippine Airlines is launching a network of international routes linking Clark International Airport (CRK) to Seoul, Busan and Hong Kong.
CRK-Korea services will commence in November 2022, with PAL operating regular daily flights from Clark to Seoul Incheon starting November 11, along with four (4) weekly flights from Clark to Busan starting November 10.
Hong Kong will join PAL's Clark network in December, with the flag carrier mounting a thrice weekly seasonal service from CRK to Hong Kong commencing on December 9.
"Clark is on the rise, as Philippine Airlines forges new connections to the business and tourist markets of Hong Kong and Korea," said PAL President & COO Captain Stanley K. Ng.  "We are happy to mount international flights out of Clark International Airport, which will help bring greater flows of tourists and economic activity to the Central Luzon region and offer the convenience of nonstop flights to Hong Kong, Seoul and Busan for our passengers residing in the northern parts of the Philippines. Travelers will enjoy the spacious Clark New Terminal, the country's latest world-class airport gateway."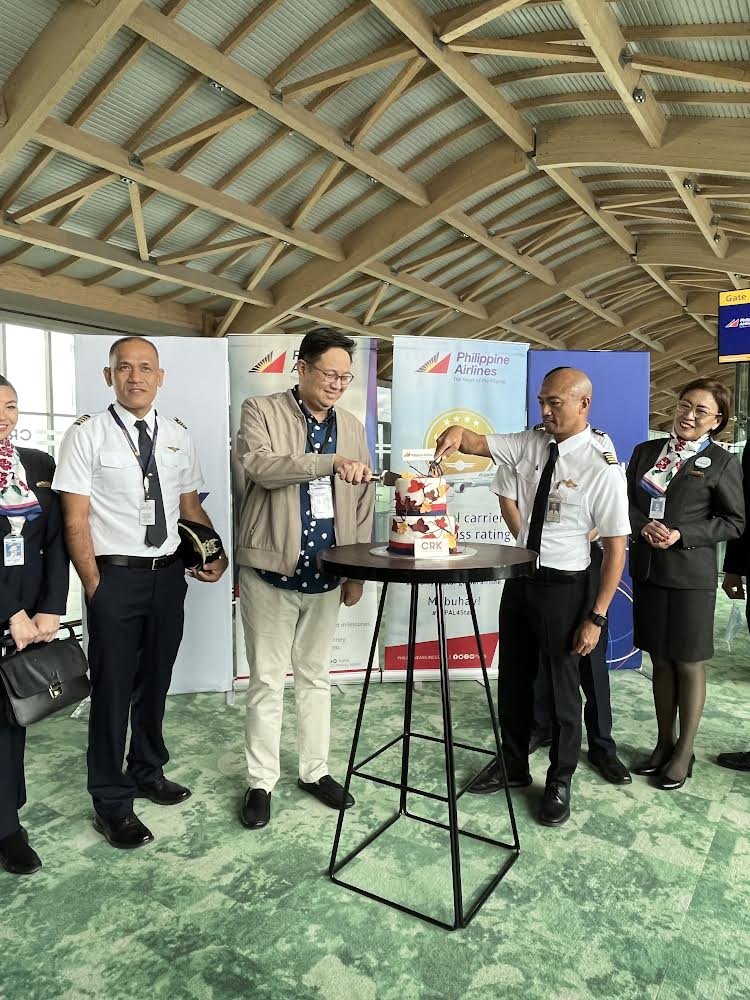 Noel Manakil, Chief Executive Officer of Luzon International Premiere Airport Development Corp (LIPAD), operator and manager of Clark International Airport said, "This is good new to all passengers waiting to book these destinations from CRK. We are happy to welcome Philippine Airlines' flights to Incheon and Busan, South Korea, and even more excited to be the gateway to your Hong Kong holidays soon. We hope passengers will take advantage of these opportunities and enjoy a hassle-free passenger experience here at Clark International Airport."
PAL will deploy the 199-seater Airbus A321CEO aircraft for these flights, offering business class and economy class cabins.
Full schedules are below:
CLARK – HONG KONG – CLARK SERVICES:
From December 9 to 27, 2022; and January 3 to 14, 2023.
PR 304 Clark to Hong Kong (HKG) – every Tuesday, Wednesday and Saturday departing at 02:00 PM
PR 305 Hong Kong to Clark – every Tuesday, Wednesday and Saturday departing at 05:00 PM
CLARK – SEOUL (INCHEON) – CLARK SERVICES:
Starting from November 11, 2022.
PR 494 Clark to Seoul (ICN) – Daily departing at 01:05 AM
PR 495 Seoul (ICN) to Clark – Daily departing at 07:30 AM
CLARK – BUSAN – CLARK SERVICES:
Starting from November 10, 2022.
PR 460 Clark to Busan (PUS) – every Monday, Wednesday, Thursday and Sunday departing at 01:50 PM
PR 461 Busan (PUS) to Clark – every Monday, Wednesday, Thursday and Sunday departing at 07:45 PM
Travelers may book and buy through the PAL website at www.philippineairlines.com, the PAL mobile app, the PAL hotline at (02) 8855 8888 or via travel agents.
Philippine Airlines, the Philippines' sole full-service network airline, offers the largest network of international flights between the Philippines and 32 overseas destinations in North America, the Middle East, Australia and various Asian countries. PAL likewise operates an extensive domestic network serving 30 destinations throughout the Philippines.