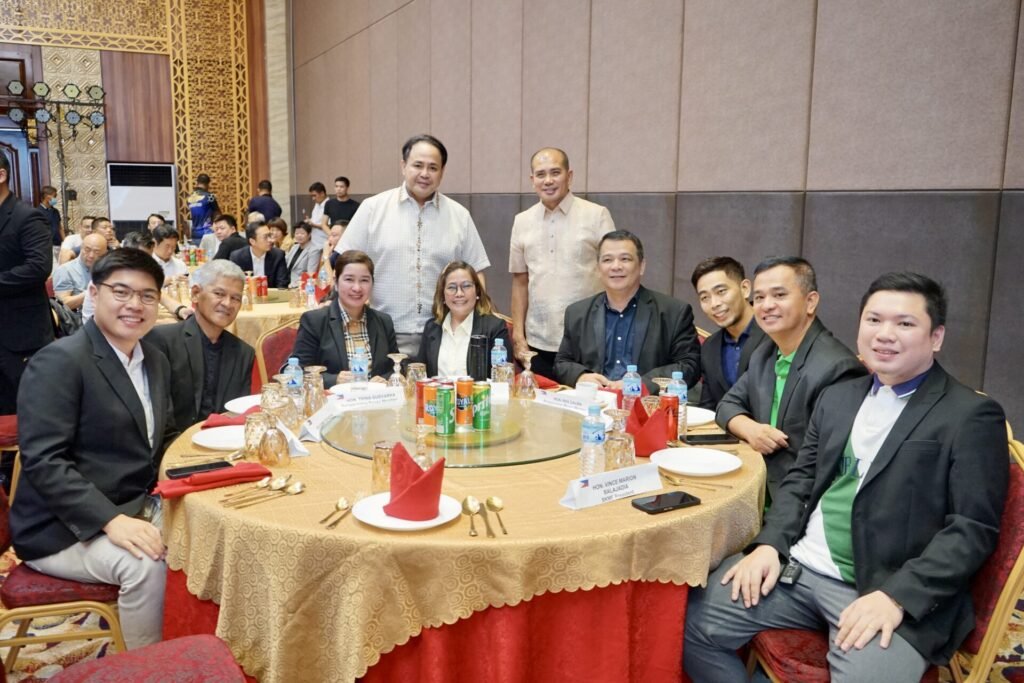 CITY OF SAN FERNANDO – A previously signed Memorandum of Understanding (MOU) between Mexico town and Zhangzhou, Fujian in the People's Republic of China seeks to deepen collaboration between the two municipalities in terms of industrial development projects.
The MOU signing is also seen as a demonstration of their commitment to mutual growth and prosperity, according to the two parties.
The Local Government Unit of Mexico recently hosted an "Economic and Trade Exchange Conference," forging stronger connections between the two.
The event, held at Kingsborough International Convention Center on July 15, marked an important milestone in fostering economic cooperation.
Governor Dennis "Delta" Pineda and Mayor Teddy Tumang of Mexico personally extended a warm welcome to the Chinese investors, led by Zhu Min, Acting Chief of the Economic Section of the Chinese Embassy, and Wang Jinzu, Mayor of Zhangzhou, Fujian, China.
The purpose of the investors' visit was to explore the "Two Countries, Twin Parks Project" between Mexico, Pampanga, and Zhangzhou, Fujian. This visionary initiative
Mayor Tumang expressed his enthusiasm, stating, "Through the 'Two Countries, Twin Parks' Project, the Municipality of Mexico Pampanga and the Zhengzhou Municipal People's Government in Fujian Province will have an unprecedented opportunity for equal partnership, mutual benefit, and collaborative success. This venture will have a positive impact on both governments and the people they serve."
Governor Pineda expressed his gratitude to the visiting investors, recognizing the significance of the event in promoting the province's potential and strengthening partnerships between the municipality and the province. He emphasized that this collaboration will stimulate growth, development, and create numerous job opportunities for the residents of Pampanga.
""Mutual cooperation and partnerships are essential in economy-building especially in developing countries like the Philippines. Which is why we are thankful to Zhangzhou municipality in tying up with Pampanga LGUs, particularly Mexico for Cooperation in industrial development. We wish for prosperity and success to these Partnerships and your ventures," added Governor Pineda.
In response, the Chinese investors expressed their appreciation to the officials from Pampanga for their collaboration. They highlighted the province's welcoming, business-friendly, and resilient environment, which offers attractive investment opportunities.
"We are extremely excited as this marks a significant milestone in the cooperation between Zhangzhou, Mexico, and the province of Pampanga. Remarkable efforts have been made to promote bilateral cooperation between Zhangzhou and the Philippines, and we anticipate achieving new accomplishments. We eagerly look forward to hosting new friends in Zhangzhou to discuss our future cooperation. This will undoubtedly lead to fruitful outcomes in terms of cultural exchanges, as well as economic and trade successes," remarked Jinzu.
In addition to the "Two Countries, Twin Parks Project," the municipality of Mexico and the province of Pampanga have collaborated with other Chinese investors on the construction of the "Mexico Global Construct City." This remarkable endeavor has created numerous employment opportunities and made significant contributions to the development of both the municipality and the province.