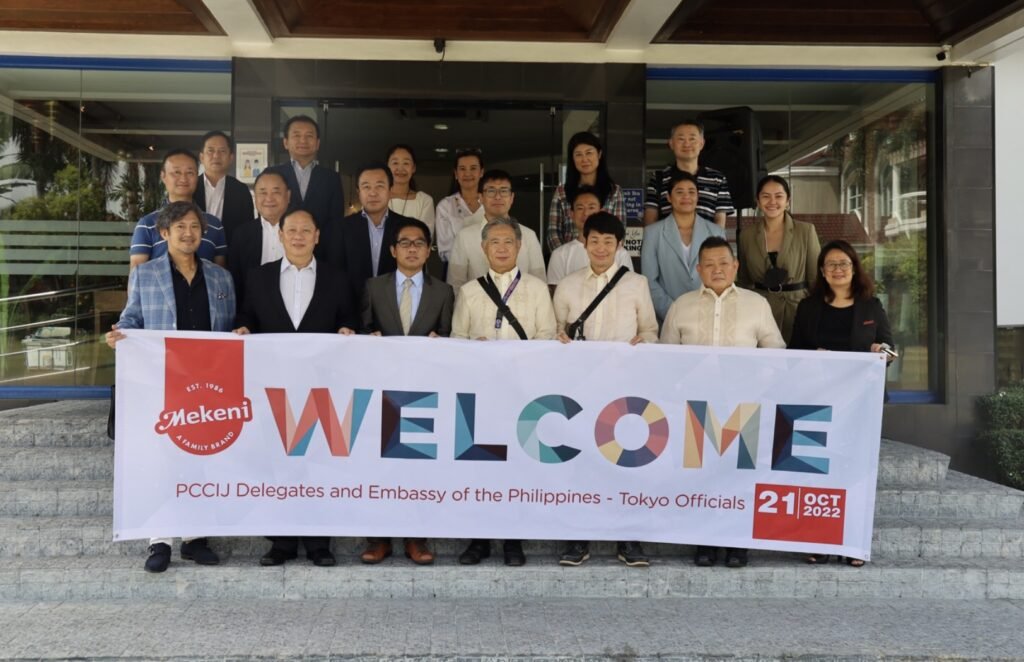 Delegates from the Philippine Chamber of Commerce and Industry in Japan (PCCIJ) and officials of the Embassy of the Philippines-Tokyo recently visited the Mekeni Food Corporation's headquarters in Pampanga.
The group, led by PCCIJ Chairman Allan Reyes and Agricultural Attaché Jose I.C. Laquian, went to Mekeni for a tour of the facility to gain a better understanding of the food manufacturing process and to know more about Mekeni's biosecurity measures.
Mekeni, a home-grown brand that is starting to strengthen its international market, is the first heat-treated meat processing facility accredited by Japan's Ministry of Agriculture, Forestry and Fisheries and the first and only meat processing facility in the Philippines to be accredited by the Japanese government to export products to the country.
Mekeni is also one of the pioneers in food safety and quality in the Philippines. It is the first in Asia and second in the world to be certified compliant with ISO 22000, and the first hotdog and marinated meat processing plant in the Philippines to be accorded certification for FSSC 22000.
These milestone accreditations demonstrate that Mekeni meets the highest and globally recognized standards of the food safety management system.
PCCIJ aims to further develop and advance the relationship between the Philippines and Japan through partnerships and trade. The visit gave a glimpse of how Mekeni is at par with global organizations in terms of food safety and quality.
"It is an honor to host our delegates and show some of the processes that we have in place," said Mekeni President Prudencio Garcia. "We hope that they learned from us, and we look forward to working with PCCIJ in the future."
Garcia was joined by AVP for HR and Exports Marilou Uy, AVP for Manufacturing Hope Ulibarri, and AVP for Marketing Kat Gomez-Schultz.