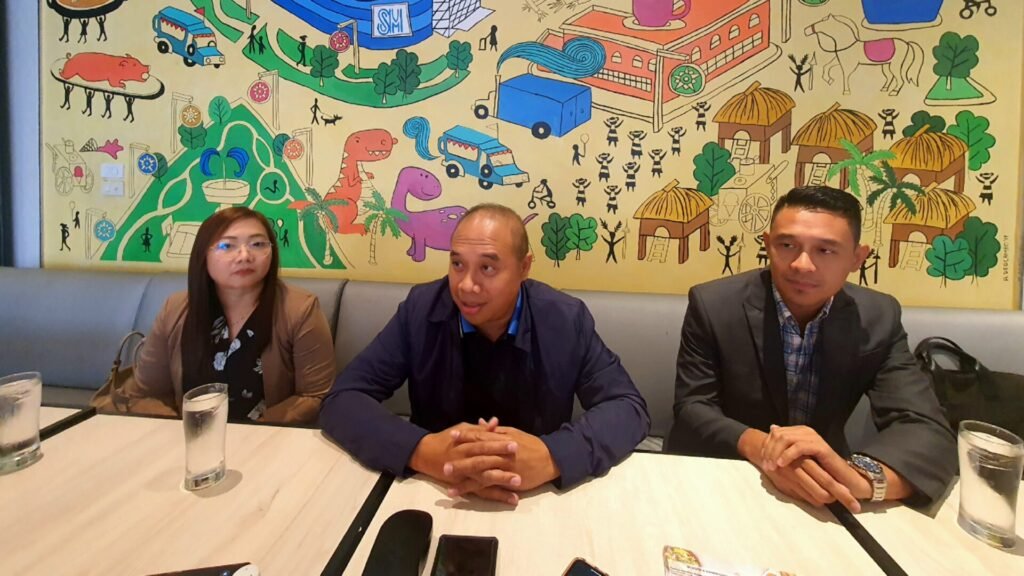 CLARK FREEPORT — Two top leaders of the 2,100-member Philippine Heart Association (PHA) is urging lawmakers to pass the Automated External Defibrillator (AED) Bill, which calls for the deployment of the lifesaving gadget in strategic public places.
"We are calling on the lawmakers to pass the AED Bill as we are keen on giving the CPR-ReadyPh 2023 a major push," said PHA National President Dr. Ronald Cuyco.
According to Cuyco, keeping a safe and healthy community entails technology update and emergency-response system upgrade.
"Administering AED on a cardiac arrest patient increases survival by 30 percent," Cuyco said in a media interview during the PHA Central Luzon 2023 to 2024 Officers' Induction on July 8, 2023 at the Park Inn by Radisson Clark hotel here.
He added that PHA National with its 18 chapters all over the is gearing up for the Nationwide Cardiopulmonary Resuscitation or CPR Awareness Campaign this year, with the theme "ZapPInas AED sa Pamayanan, Dugtong Buhay yan!" CPR Awareness Campaign.
"PHA is urging all local government units (LGUs) to put the procurement of public AEDs on their list of top priorities. As PHA members based in Central Luzon, we are offering our expertise", said Dr. Rayzen Canono Lim, PHA Central Luzon Chapter president.
Launched in 2015, the CPR-ReadyPh Campaign is an initiative of the PHA. Among its milestones are the yearly Nationwide Mass CPR Trainings conducted every July 17 in observance of the CPR Law or RA 10871 (an act that mandates compulsory basic life support training in public and private schools) which lapsed into law on July 17, 2016.
In the same year, PHA went to Congress to push for the AED Law. Between 2016 and 2022, lawmakers in the Senate and Congress have had filed similar versions of the AED Bill.
In 2022, Sen. Manuel "Lito" Lapid filed Senate Bill No. 2474 (which aims to mandate the placement of Automated External Defibrillators or AEDs in public spaces) like government buildings, offices, courts, schools, public parks and markets. This measure seeks to help in the survival of patients with heart diseases.
An AED is an easy-to-use, medical device that can analyze the heart's rhythm and, if needed delivers an electrical shock or defibrillation, to help the heart re-establish an effective rhythm.
Sudden cardiac arrest (SCA) is the sudden loss of all heart activity due to an irregular heart rhythm. Breathing stops. The person becomes unconscious. Without immediate treatment SCA can lead to death.
Emergency treatment includes CPR and shocks to the heart with an AED device. Survival is possible with fast within 4 to 6 minutes, appropriate CPR and/or use of an AED and medical care.
On the same occasion, Cuyco told Pampanga Media that PHA Flagship projects are the CPR-READY.PH and AED Awareness Campaign and revival of the CPR on Wheels & Wings (CWW).
A tie-up with the Department of Tourism and other tourism/travel stakeholders, the PHA-led CWW has spanned 23 tourist destinations from 2016 to 2019. The goal is to make every tourist haven (facility and community) CPR-equipped.
The group also plans to put up more mini heart centers outside Luzon, as well as stonger collaboration with PhilHealth, recognizing the plight of Filipinos who wrestle with the pain and cost of cardiovascular disease treatment and intervention.
The PHA and its allies have been clamoring for wider PhilHealth benefits for this particular population.
The group also wants a stronger alliance with th3 media.