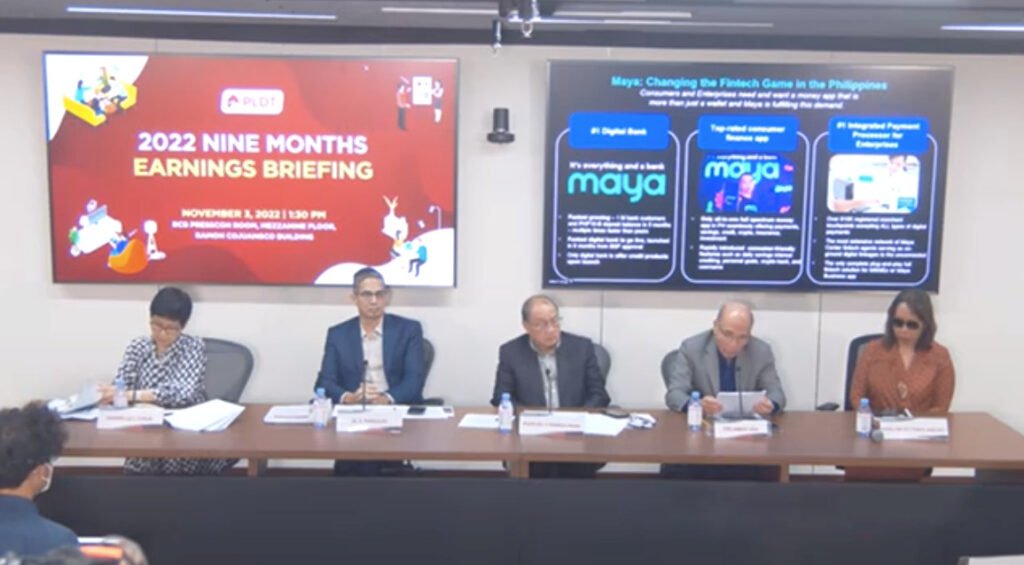 PLDT Home continues to serve as main anchor for the service revenues of the country's largest integrated telco for the past nine months of 2022, bringing earnings to an all-time high of P141.9 billion.
This was disclosed during the Nine Month Earnings Briefing on Thursday by PLDT Inc. executives led by Chairman Manny V. Pangilinan and PLDT Smart President Alfredo S. Panlilio.
Contributing P7.3 billion for the first three quarters of the year, PLDT Home's 21 percent increase in revenues has offset the declines in incomes of Individual, and International and Carrier fields which were down at 5 percent and 22 percent, respectively.
PLDT Home's income buoys up the P6.1 billion total cumulative service revenues that also includes Enterprise, Consumer and Enterprise. The decline in revenues could be traced to "headwinds" such as typhoon Odette, inflation, foreign currency exchange instabilities.
"PLDT Home continues to grow despite increasing challenges to people's wallets due to continuing high inflation and the prolonged impact of Typhoon Odette," Panlilio said.
"Our goals are pretty bold, as we aim for big targets, even knowing it is not going to be easy," Panlilio added.
"We are aware of the headwinds that we face, and certainly, this will not be the last time we will encounter challenges," he said. "What is key here is that while we continue to drive revenues by responding to our customers' needs, we are trying to put discipline in place by focusing on strong efforts to control our operational expenses and improve operating efficiencies."
For an all-time record, it continued to connect households with fiber, posting service revenues of ₱14.6 billion in the third quarter. It posted ₱13.6 billion and ₱14.5 billion for first and second quarter, respectively.
The growth driver of Home, fiber-only revenues account for 84% of total Home revenues, up from 67% compared to a year ago, and higher than the 70% recorded in full year 2021. This brought PLDT Home's fiber subscribers to 2.9 million, having added 489,000 net new fiber subscribers in the first nine months of the year. Total fixed broadband subscribers as of end September is at 3.24 million.
"This supports our view that there is still growth in what remains to be an underpenetrated market, albeit future revenues will likely come from regional areas where rollout is needed and from lower market segments. As we reach deeper into the market, we are exploring lower denomination plans to address affordability," Panlilio said.