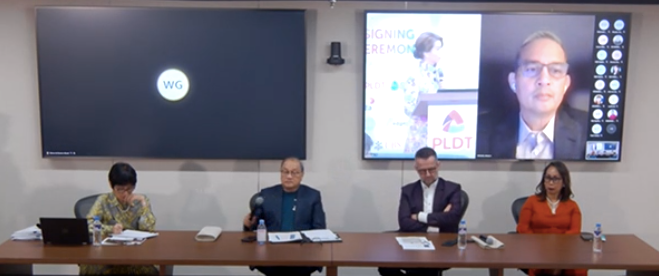 Government regulatory agencies for the telecommunications industry have lauded efforts by PLDT and its partners for what they call as a "landmark deal" that will pave the way for pioneer tower sharing arrangements seen to boost telecom infrastructure in the Philippines.
The P77-billion sale and purchase deal involves 5,907 telecom towers and other passive infrastructure, making it the biggest acquisition of telecom facilities in the country to date.
In separate statements, both the Department of Information and Communication Technology and the National Telecommunications Commission have praised the country's largest integrated telco company and its partners ISOC Edotco Towers, Inc., a subsidiary of the Edotco Group, and Comworks Infratech Corp., a subsidiary of the EdgePoint Group.
"DICT welcomes the deal. These tower companies are backed by international groups with extensive experience in the telecom tower space in the region and their entry in the Philippine market significantly jumpstarts our common tower industry. This transaction is a triumph of the DICT's policy promoting the sharing of telecom infrastructure through the establishment and use of common towers by the telecoms companies and internet service providers (ISPs)," said DICT Acting Secretary Emmanuel Rey R. Caintic.
The DICT Chief also emphasized that the deal is a "transformative step" where the common tower industry in the Philippines develops from "a nascent industry to a mature one."
Caintic also added that the accord will make available to other telecoms companies and ISPs not just the current total of 5,907 operating towers nationwide but also additional 1,500 new towers that will be built by the tower companies for SMART and the PLDT Group as anchor tenants.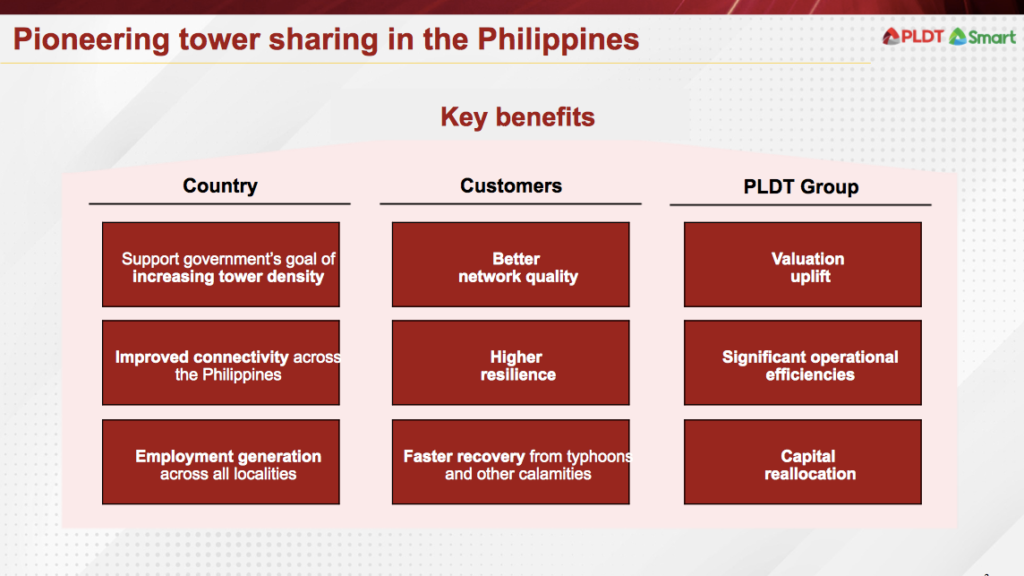 For his part, NTC Commissioner Gamaliel A. Cordoba said the deal "will bring global best practices and technologies in operating telco tower infrastructure nationwide and is a much-awaited development for NTC since it would translate into better connectivity for telco subscribers and ensure higher resilience and faster recovery from typhoons and other calamities."
PLDT Chairman Manuel V. Pangilinan said "the partnership with experienced international tower companies represents another milestone in PLDT's strategic transformation. We expect to reap benefits in terms of a valuation uplift and capital reallocation with PLDT applying the proceeds to deleverage, further invest in the network, and return cash to shareholders via a special dividend."
PLDT and Smart President and CEO Alfredo S. Panlilio added that the partners, selected after a thorough process, "will provide the Group with the infusion of global best practices and innovative solutions. PLDT is now even better positioned to continue our journey towards service excellence and best-in-class customer experience, making us the telco of choice in the Philippines."
The announcement of the deal was made during the PLDT disclosure and virtual press conference on April 19 attended by Pangilinan, Panlilio and other PLDT executives.