CLARK FREEPORT ZONE – President Rodrigo Duterte led the groundbreaking of the Pampanga Provincial Hospital-Clark, which is the first ever government-owned hospital inside the Freeport Zone.
The facility aims to provide accessible and low-cost health services to more than 120,000 workers within Clark, as well as to the residents of Pampanga and its neighboring areas.
During the groundbreaking and capsule-laying ceremony, Duterte lauded the provincial government of Pampanga, and other partner agencies which helped the national government achieve such significant feat.
"I am honored to be with you as I commemorate my last Labor Day as President… I urge you to remain steadfast in pushing your initiatives to advance the government's holistic approach towards social development," he said.
He added that the strategic location of the infrastructure at Changi Gateway, Clark Global City will make the national government's services and assistance programs more accessible to the neighboring communities.
In addition, Duterte highlighted that the provincial hospital will decongest all the other healthcare facilities in the region especially amid the major public health crisis that the country may face in future.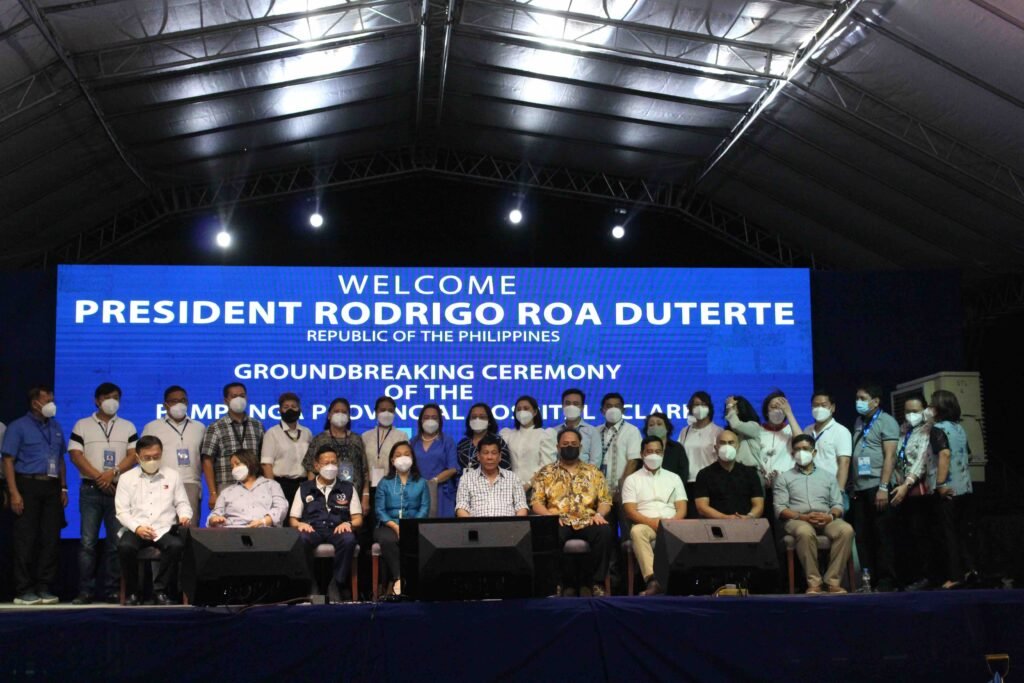 "As we try to respond to various healthcare challenges, we remain resolute in maximizing our capacities and utilizing everything. We have to save as many lives as we can," he stated.
The 125-bed capacity hospital will have three isolation rooms, 14 private rooms, 16 semi-private rooms, 14 wards with four beds each, and six wards with six beds each.
Also, Duterte in turn recognized the efforts of the local government units in the province in providing accessible healthcare services, and other basic needs to the people.
"You have helped us realize our goal for healthier and more productive Filipino citizens… Elected officials should develop a more responsive and discerning character so they can govern the country for a genuine social change," he added.
Duterte said he is confident that the structure of the facility will move according to the approved timeline to ensure that it will serve the constituency at the soonest possible time.
The Provincial Government of Pampanga allotted a total of P200 million, augmented by an approved P500-million loan from Landbank, and another P50 million from the national government through Department of Health for the construction of the about 2,979-square meter structure.