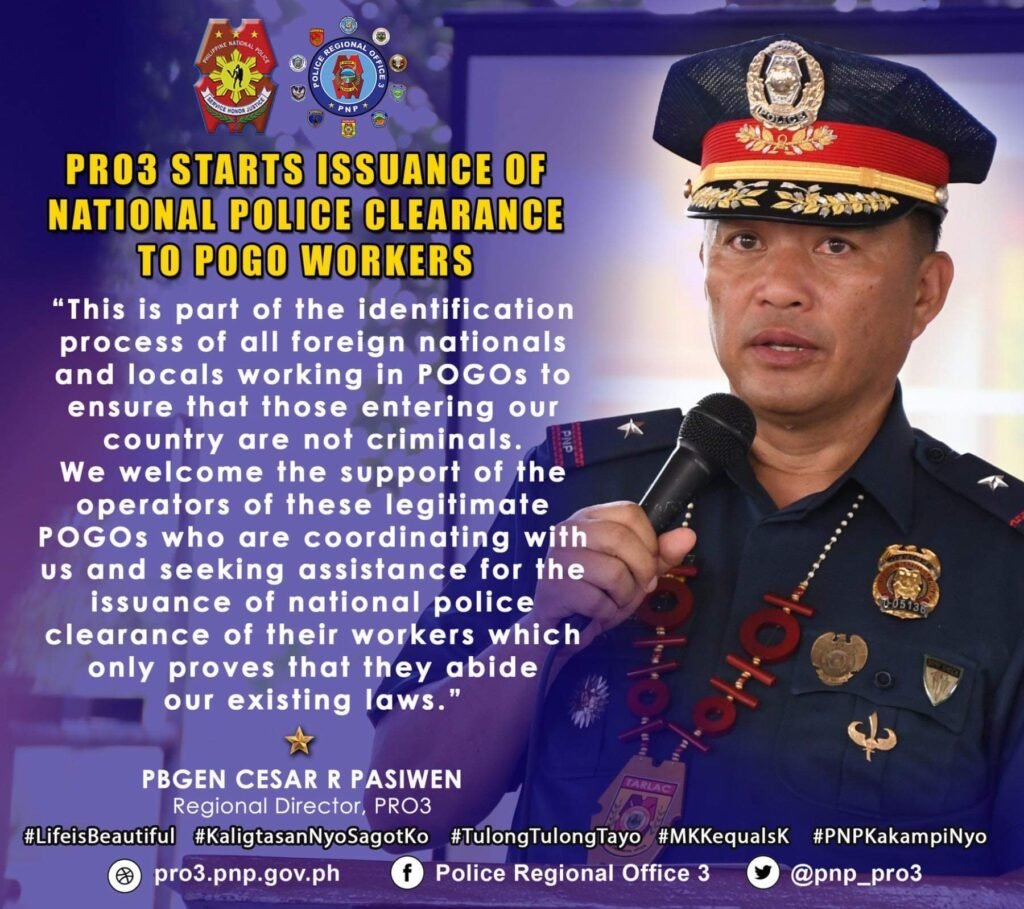 CAMP OLIVAS — PRO3 director Brig. Gen. Cesar Pasiwen said authorities have been facilitating the issuance of national police clearance to workers of licensed Philippine Offshore Gaming Operators (POGOs) in Central Luzon.
Pasiwen said around 180 workers of the Tele Empire located at Bldg 8314, Crown Peak, Upper Cubic, Subic Bay, Freeport Zone who are mostly Chinese, Malaysian, and Indian nationals were already being processed for their clearance in Olongapo City and the first 30 workers were issued clearance without criminal records.
"This is part of the identification process of all foreign nationals and locals working in POGO to avoid similar cases of kidnapping and other forms of abuse, particularly among Chinese workers. At the same time the police have a means to check who these foreign nationals are to ensure that those entering our country are not criminals. We welcome the support of the operators of these legitimate POGOs who are coordinating with us and seeking assistance for the issuance of national police clearance of their workers which only proves that they abide by our existing laws," the CL top cop said.
Continuous issuance of national police clearance is being undertaken by Central Luzon police while close monitoring in areas where POGO firms are located is being conducted as part of the preventive measures of PNP-PRO3 considering the series of POGO-related crimes.