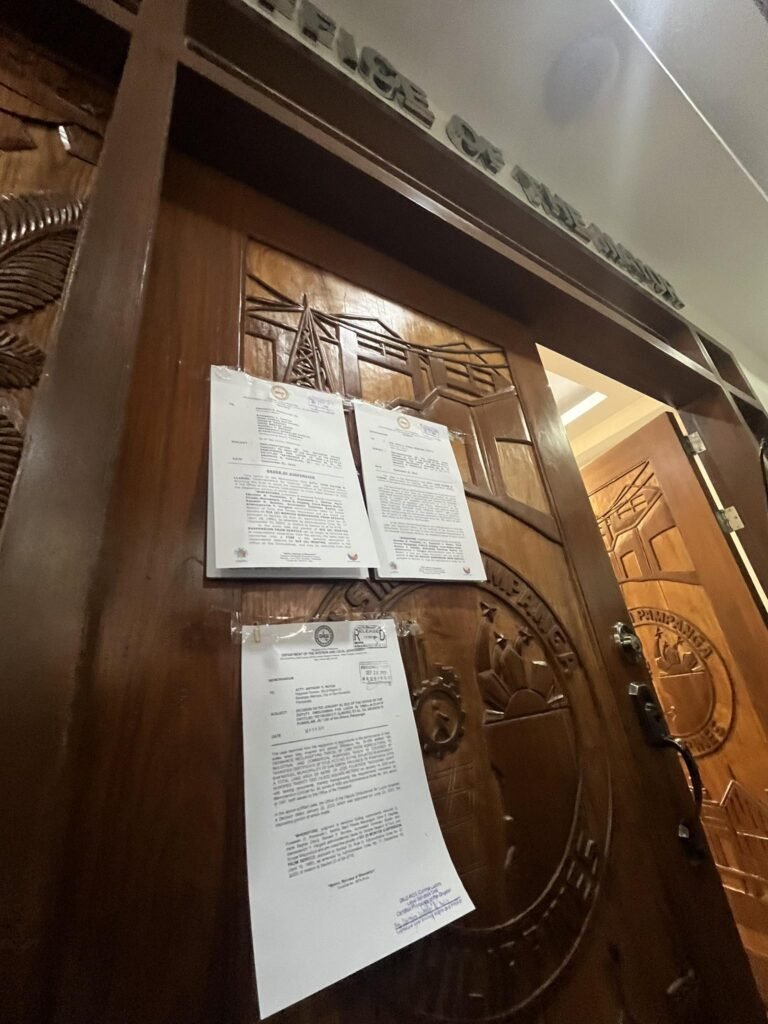 CITY OF SAN FERNANDO — Mayor Abundio Punsalan Jr. of San Simon town has refused to receive an Ombudsman order suspending him and five other officials for six months for simple neglect of duty and simple misconduct in a reclassification of land in 2020.
Citing a Comelec Central Luzon legal opinion, Punsalan packed his things and emptied his office of his personal belongings.
Punsalan said the Comelec legal opinion banned the implementation of the Ombudsman order dated June 23, 2023.
The Comelec legal opinion, dated Sept. 11, was signed by Comelec director Maria Norina Tangaro-Casingal.
The Department of Interior and Local Government representatives, with Punsalan's refusal to receive the order, taped the suspension order onto the door leading to the Mayor's Office.
The DILG also said that despite the ban on suspending officials, they had been given a clearance by the Comelec itself to serve the suspension order.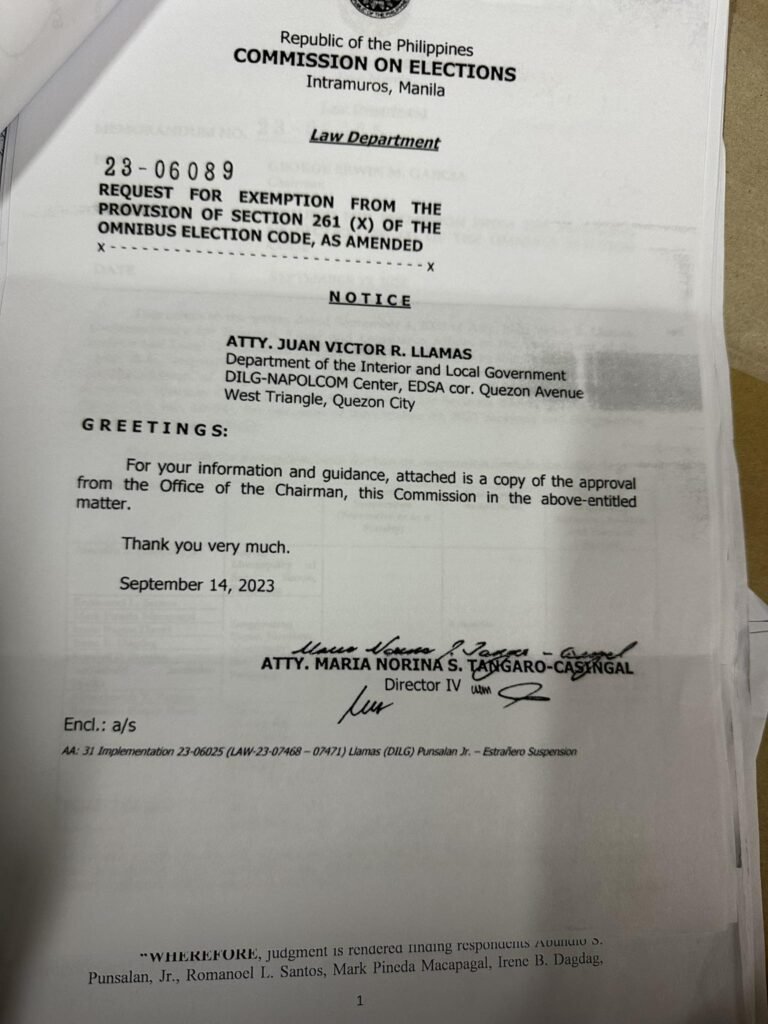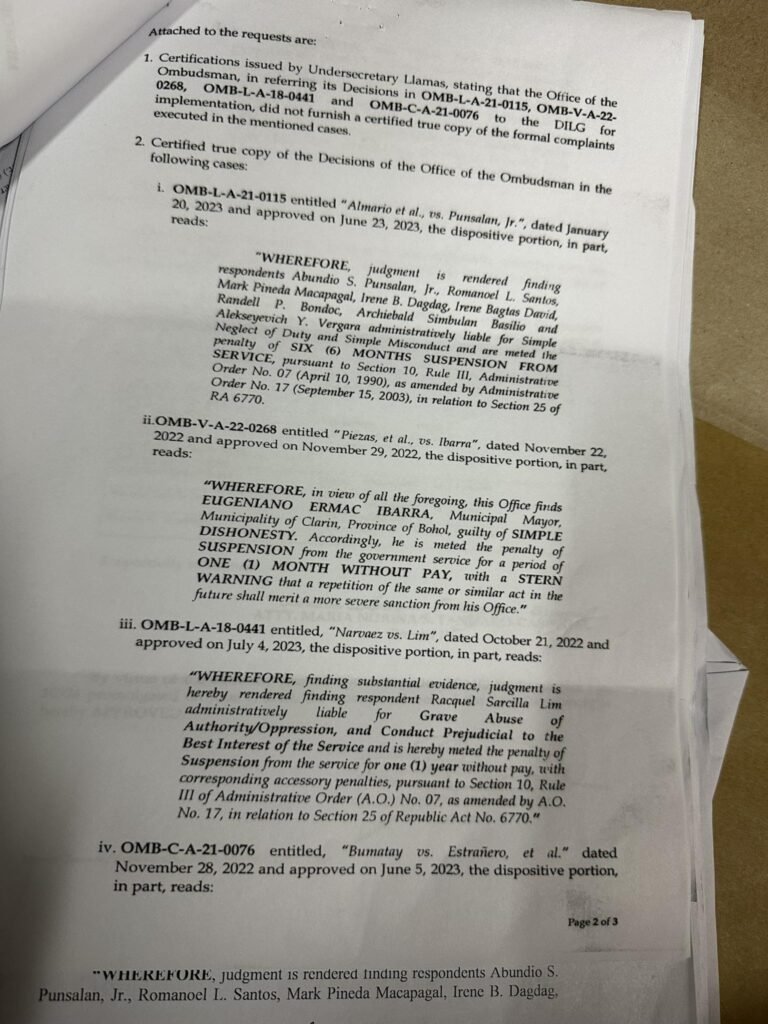 It implemented the suspension of Punsalan and 5 other San Simon officials based on a Sept. 13 order of Comelec.
DILG swore in Councilor Ryan Velasquez as acting mayor.