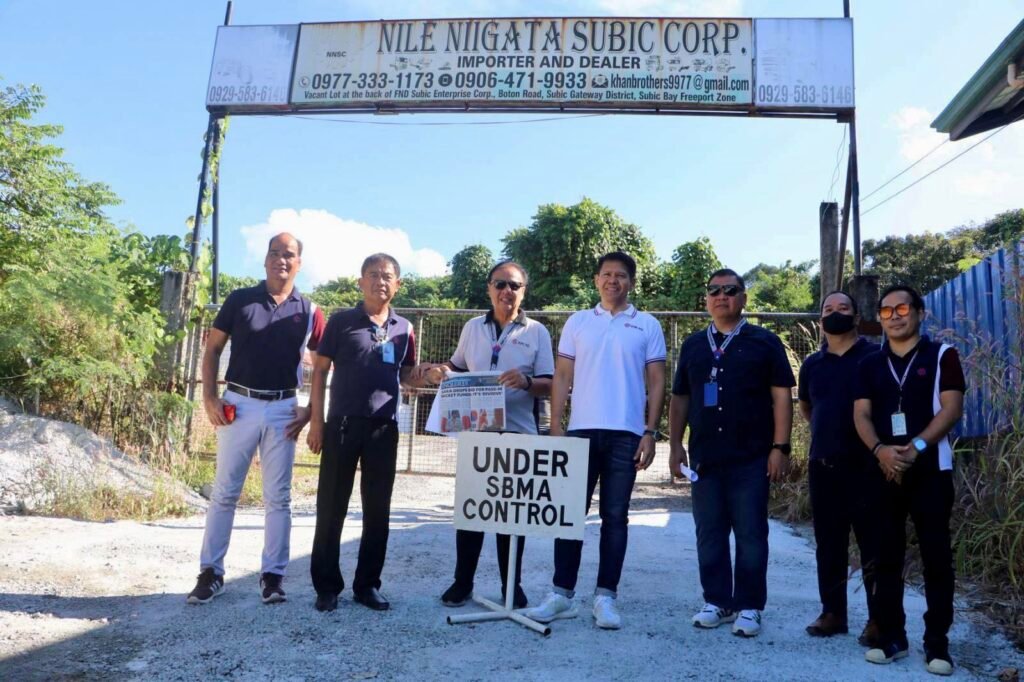 SUBIC BAY FREEPORT – In consonance with the objective of President Ferdinand R. Marcos, Jr. to attain increased economic activity, Subic Bay Metropolitan Authority (SBMA) Chairman and Administrator Jonathan D. Tan has adopted a position to buckle down on erring locators, giving way to upright investors for more revenues and employment opportunities.
The agency Chief thru SBMA Senior Deputy Administrator Atty. Ramon Agregado led the repossession of the leased premises of the Nile Niigata Subic, a truck trading company located along Boton Highway, Subic Bay Freeport Zone.
In a letter to Nile Niigata President Muhammad Kafeel, Chairman Tan cited that the lease term of the company had already expired last January 31, 2022.
He further noted that the company has unsettled accounts with the SBMA amounting to almost P5 million. The said arrears represented the company's unpaid lease rentals, Common Use Service Area (CUSA) fees, and the five percent share of the Aeta indigenous cultural community which had already accrued interests and penalties as of November 8, 2023.
Tan also mentioned that despite the foregoing defaults, he granted a final grace to fully settle their outstanding obligations and comply with the rules of the SBMA, on or before October 31.
"Unfortunately, they failed to make a settlement despite the utmost liberality the SBMA has extended," he added. 
"While we try to understand the financial predicament of our locators, still, this is a business we need to run efficiently for our stakeholders and the country in general. This is why we are hell bent and determined now more than ever, on taking over properties of erring locators so we can offer them to other legitimate companies that can help steer the country's economy on an upward trend. The "how" is called 'tough love'," Tan said.
Nile Niigata was engaged in trading, import and export of trucks, buses and heavy equipment, including spare parts. It is also into trading of industrial construction and agricultural machineries and equipment, including conversion and repair parts. The company occupied 1,588 square meters of area of leased property, with a direct lease with the SBMA.