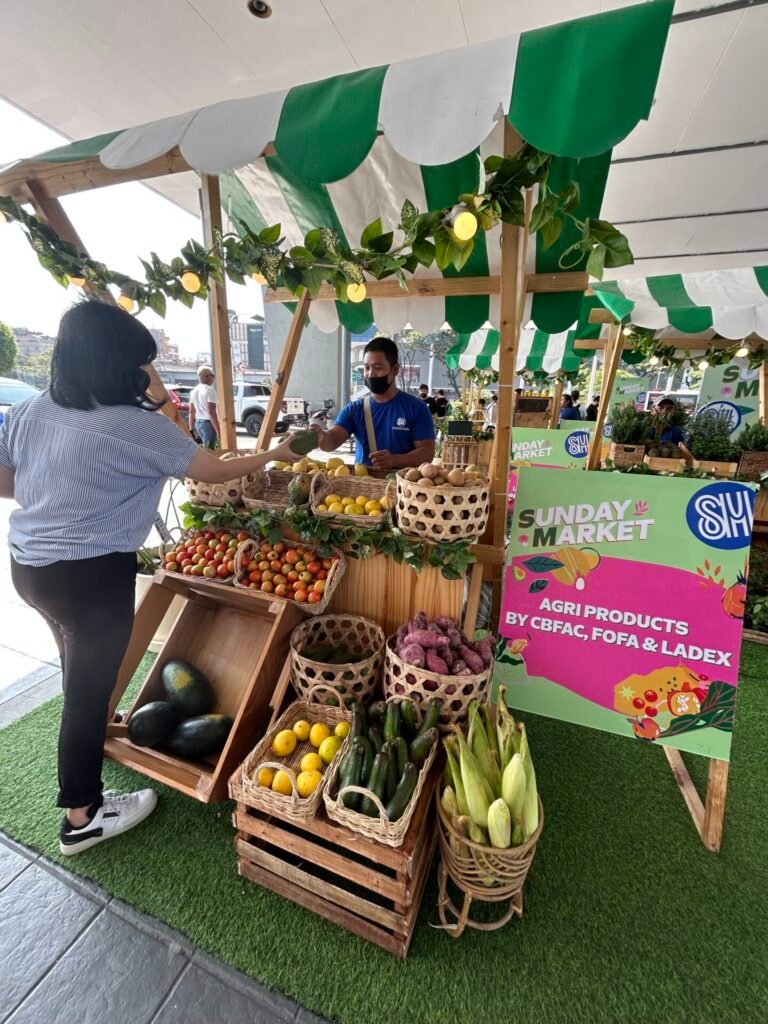 SM Supermalls has launched the SM Sunday Market, which aims to assure the sustainability of farmers' socioeconomic development by setting up booths in malls from 7 AM to 2 PM.
Aside from SMFI Kabalikat sa Kabuhayan (KSK) farmers, participants are drawn from other government agencies such as the Departments of Trade and Industry (DTI) and Agriculture (DA). Farmers get institutional selling expertise through this activity by presenting homegrown products such as fresh produce/harvests, associated products (e.g., vegetables, fruits, eggs, rice, local specialties, and processed food), as well as ornamentals and plants.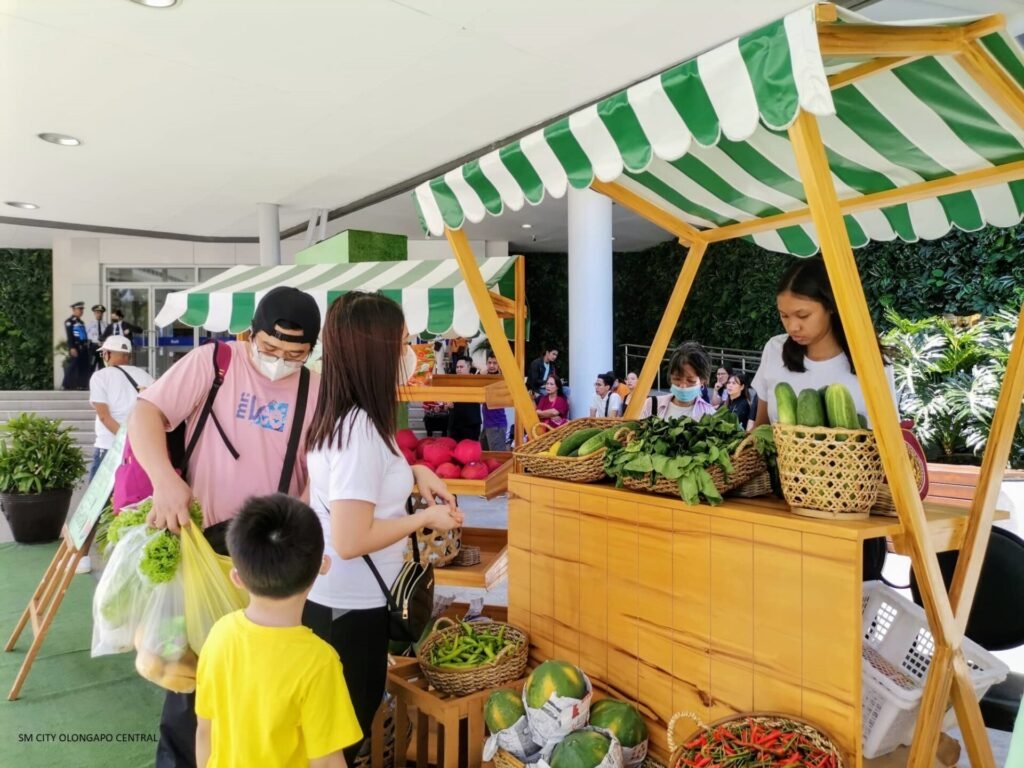 EMVT (Emma V. Tolentino) Farm, Mary Jane Fresh Veggies, Janette Vegetable Stand, Gina's Gulayan, and Norma's Farm Fresh are the KSK players in SM City Tarlac, whereas Tarlac Henyo Entreprenuers Marketing (THEM) Cooperative is under DTI.
Agri Products by CBFAC, FOFA, and LADEX Pampanga Local Farmer Technician Association, Nature's Joy Bee Farm Upland Products by FAAD-FA and CATA, Yel's Handmade Food Products, Sapang Biabas Camias Farmers Association are available at SM City Clark.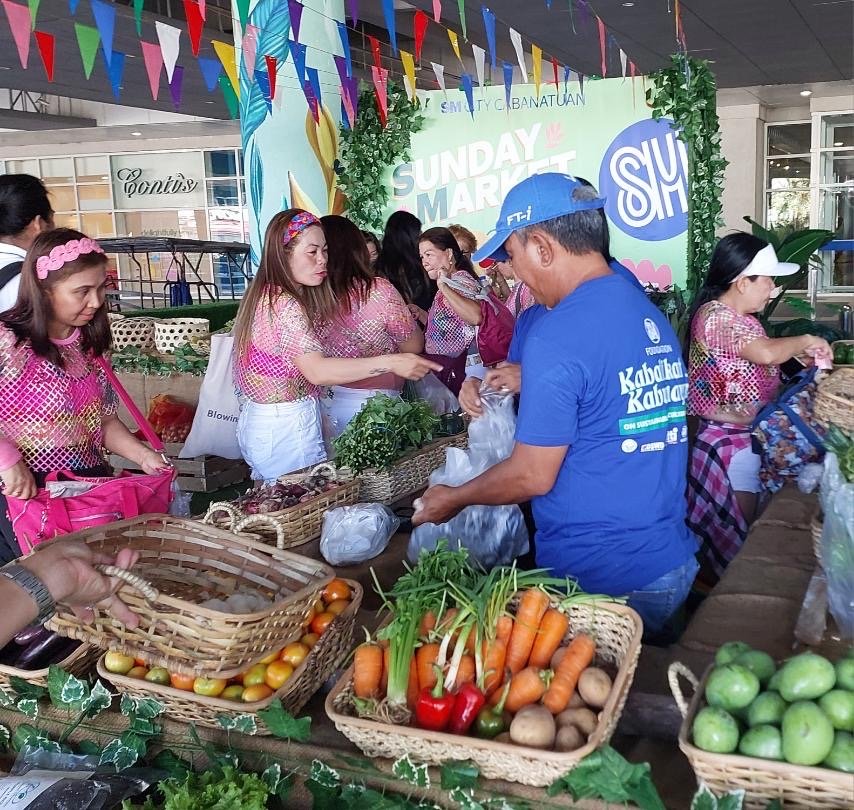 The opening of the Sunday Market at SM City Olongapo Central has the support of locals, sports fans, and zumbaaficionados. Among the vendors are the Farmers Association of Sto and the Pita Farmers Association, the Sitio Abakahan Upland Farmers, Nino, and the Tucop Farmers Association.
At SM City Cabanatuan, graduates of Kabalikat sa Kabuhayan from Bongabon and Talavera offered their fresh vegetables and fruits.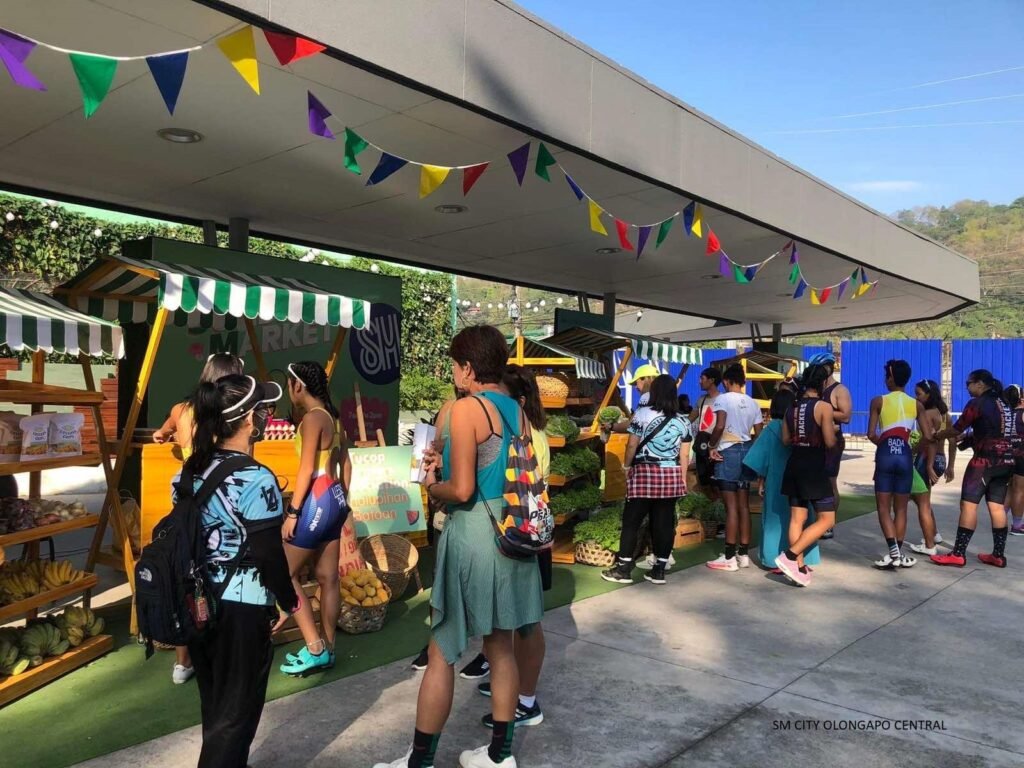 By purchasing greens and ornamentals at select SM malls in Central Luzon at their designated locations, you may help support our farmers. The Sunday Market at SM City Olongapo Central is situated at the Outdoor Dining Area, that of SM City Tarlac at the Transport Terminal across Entrance 2, that of SM City Cabanatuan at the Front Drop Off Location of the Mall, and that of SM City Pampanga and SM City Clark at the Front Covered Walk. On March 19, SM City Pampanga's Sunday Market will begin operations.