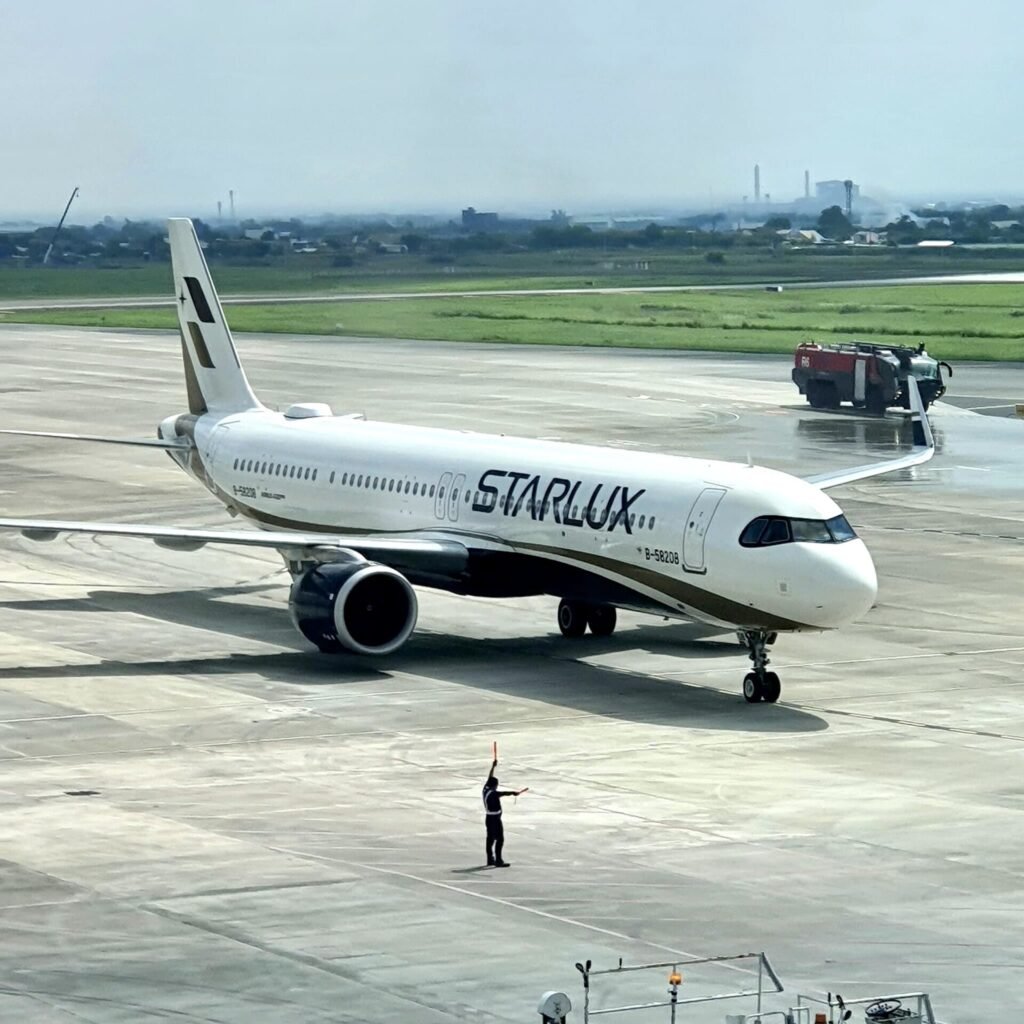 CLARK FREEPORT — The inaugural flight of Taipei-based STARLUX Airlines — Airbus A321 neo Flight JX789 — officially landed at Clark International Airport at around 9:37 AM today, Aug. 15.
The aircraft is configured in a two-class layout, with eight fully-flat business class seats in a 2-2 configuration and 180 seats in Economy Class 3-3 setup.
The ceremony was attended by STARLUX CEO Glenn Chai; President and CEO of Bases Conversion and Development Authority (BCDA), Engr. Joshua Bingcang; President and CEO of LIPAD Noel Manankil; Officer Representative of Taipei Economic and Cultural Office in the Philippines (TECO) Ambassador Wallace Minn-Gan Chow.
"Many Taiwanese might not know much about Clark. But we firmly believe in its tremendous potential for the Taiwanese tourists. Clark offers a mix of fascinating history, breathtaking natural landscapes, and vibrant cultural experiences that will leave a lasting impression on every traveler who visits," STARLUX CEO, Glenn Chai said.
"Today marks a significant milestone as we expand our excellent service to include flights from Clark to Taipei, STARLUX will surely deliver exceptional travel experience to all the passengers," Chai added.
For his part, LIPAD President Noel Manankil welcomed Starlux Airlines to CRK.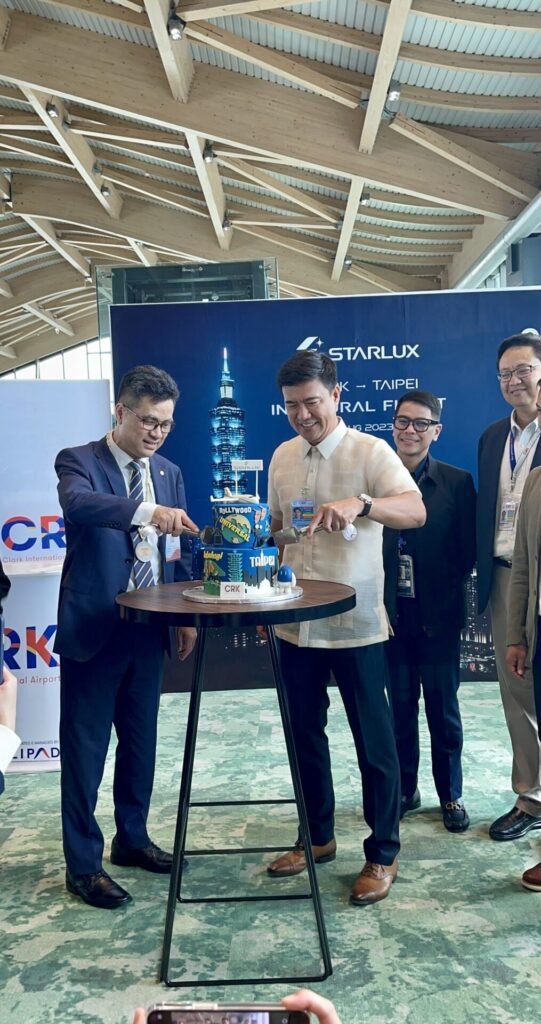 "We are honored by the trust that STARLUX bestowed upon LIPAD and Clark International Airport (CRK). We are happy to showcase the airport to all travelers between Clark and Taiwan and hope that with the hassle-free journey that they will experience, tourists will be even more encouraged to choose CRK as their gateway."
The Taipei – Clark route is expected to increase STARLUX's competitiveness in the North American transit market by significantly reducing travel time for passengers heading to the northern Philippines. In addition to offering greater convenience, STARLUX's premium inflight service will attract more business travelers seeking luxury and comfort.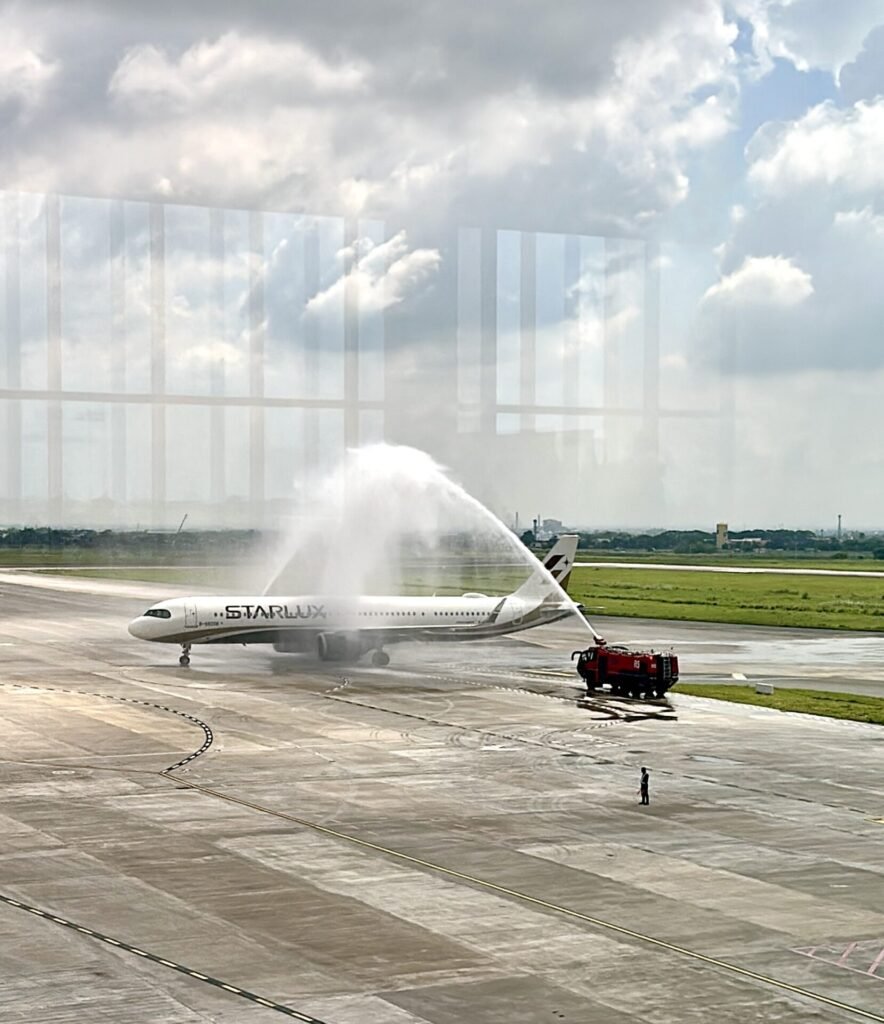 STARLUX currently flies to 18 destinations, including Los Angeles, Tokyo, Osaka, Fukuoka, Okinawa, Sapporo, Sendai, Macau, Penang, Kuala Lumpur, Bangkok, Singapore, Ho Chi Minh City, Da Nang, Hanoi, Manila, Cebu, and Clark. The fleet also continues to grow, with a current count of 20 aircraft, including 13 A321neos, four A330neos, and three A350s. The fourth A350 is expected to be delivered by the end of the year. For more information, please visit www.starlux-airlines.com.