Delegates from the Provincial Government of Surigao Del Norte praised Pampanga's Alagang Nanay Preventive Health Care Program during the benchmarking activity held at the Sangguniang Panlalawigan Session hall, June 29. 
"We commend your health care program as you adapted the province-wide healthcare system to the universal healthcare system including a public health division and a detailed process and delegation," said Surigao Del Norte Board Member Constantino Navarro, IV.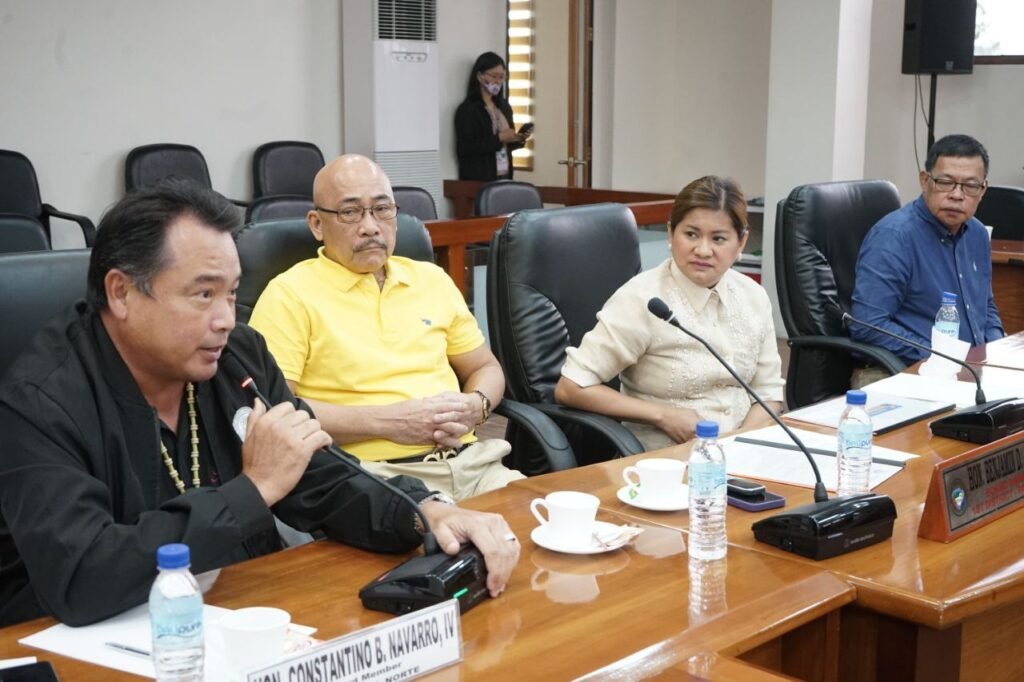 Navarro, who serves as Surigao Del Norte's chairman on health and nutrition also expressed his admiration on the sustainability of the Alagang Nanay's operations and processes.
Dr. Renely Tungol, Provincial Health Officer I presented the Alagang Nanay program and the accomplishments of the province in the field of preventive health care.
Relative to universal health care, Alagang Nanay is geared towards guaranteeing access to quality health services without financial hardship, fostering community engagement in promoting well-being. Under the leadership of Governor Dennis "Delta" Pineda, Vice Governor Lilia "Nanay" Pineda and the Sangguniang Panlalawigan, the health program continuously serves Kapampangans especially those who are in need.
The program's grassroots engagement, centralized scheduling, and strategic partnerships through MOAs highlight its commitment to innovation, adaptability, and the overarching goal of improving health outcomes and empowering communities. By combining these elements, the program paves the way for a more inclusive and effective healthcare system.
Furthermore, the Provincial Government of Pampanga presented that the preventive health care ordinance extends to well-orchestrated community participations down to the barangay level utilizing manpower to navigate and monitor the implementation of program through the Alagang Nanay unit and partner hospitals.
"We were very amazed by the Nanay Community Workers (NCWs) comprising of 8,000 volunteers because in Surigao Del Norte, we only have barangay health workers," shared Sherryl Abanza, Surigao Del Norte Administrative Officer V.
Members of the Sangguniang Panlalawigan of Surigao Del Norte recognized the efforts of the NCWs who act as navigators and enlisters to secretariat for the needed health medication of beneficiaries. The panel also saw the monitoring system of the program which is not just a simple medical mission but a very intimate process of navigating patients even after the mission.
"Thank you for your kind words to our operations and under the leadership of Gov Delta and Vice Gov Nanay, we will keep improving to enhance the program's sustainability," said Tungol.
Meanwhile, Pampanga Board Members Cherry Manalo, Nelson Calara, Gabby Mutuc and Ananias Canlas, Jr. expressed their support together with Sangguniang Panlalawigan Secretary Maria Theresa Guevarra and Provincial Health Office OIC Admin officer Maria Eliza Rey Munoz, as they welcomed the delegates and shared best practices with regard to Alagang Nanay.