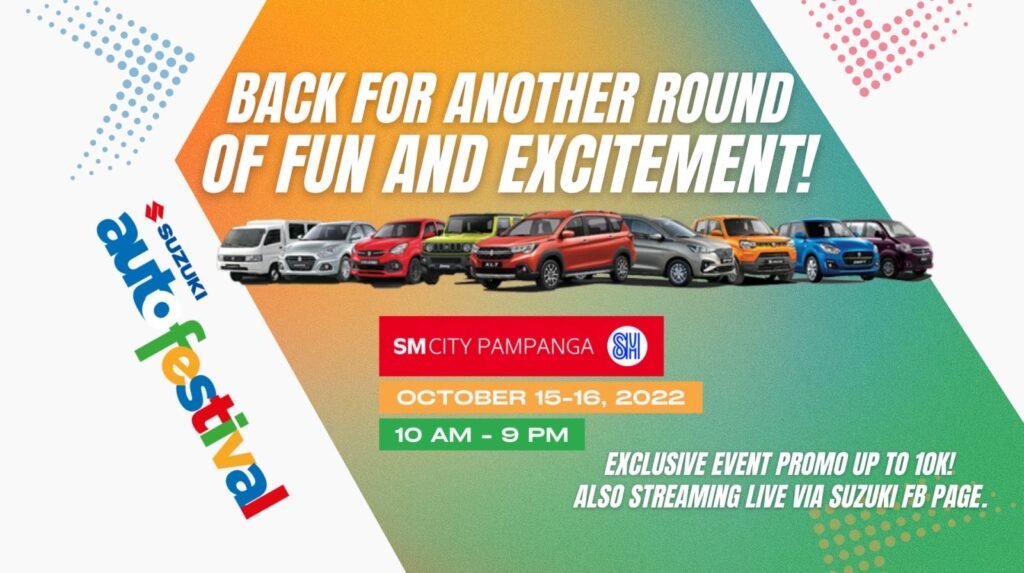 CITY OF SAN FERNANDO – Suzuki Philippines Inc. (SPH), the pioneer compact car distributor in the Philippines, rolled its wheels here in the city as it held an Auto Festival at SM City Pampanga Event Center from October 15 to 16.
Existing and budding members of the Suzuki community were treated to a slew of exciting activities and promos, which included an all-access event passport, a Suzuki Kids Scouts Area, among several other booths, and exclusive deals and discounts for Suzuki products.
"Suzuki is excited to provide our patrons in Central Luzon the opportunity to see the brand up close and personal," shares Norihide Takei, General Manager for Suzuki Automobile. "We hope to make a lasting impression and be part of their journey especially that the holiday season is fast approaching."
Taking the spotlight were six of Suzuki's crowd favorites, with special cash discounts and offers prepared for the All-New Celerio, Ertiga and Dzire.
Interested customers who missed the physical event can still partake in the festivities virtually, as each event program will be streamed simultaneously through Suzuki's official Facebook page.
For more information, you may visit any of the 70 authorized Suzuki Auto dealerships nationwide or visit http://suzuki.com.ph/auto/. For daily updates on Suzuki, please like Suzuki Auto Ph's Facebook page at https://www.facebook.com/SuzukiAutoPh, follow them on twitter at https://twitter.com/SuzukiAutoPh and Instagram at @suzukiautoph.