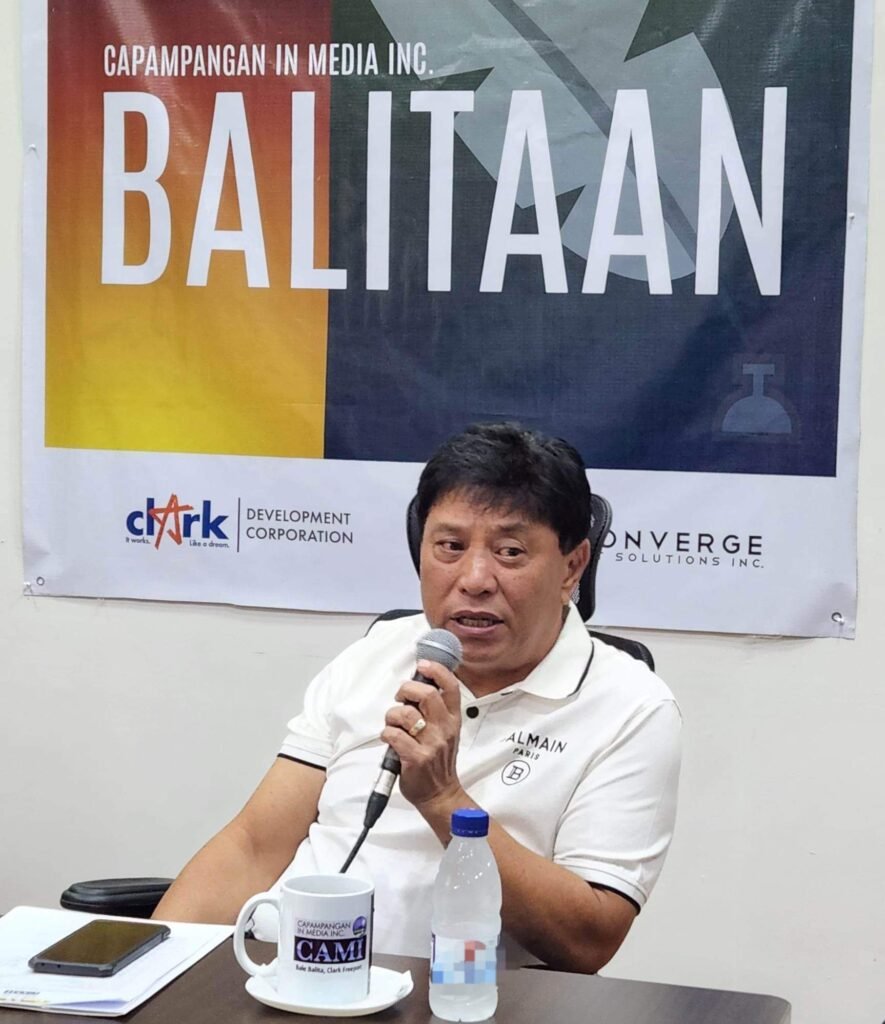 CLARK FREEPORT –Tarlac Third District Rep. Noel Bong Rivera is spending personal funds for irrigation floodgates in La Paz town, one of the perennially flooded areas near Rio Chico river.
Speaking at Balitaan, Rivera said he is shelling out P2 million for two floodgates in Barangays Matayumtayum and Lumboy as government procurement process would delay the project implementation.
Balitaan is a media forum of Capampangan in Media Inc., in cooperation with Clark Development Corporation.
"These are badly needed structures. They will enable farmer-beneficiaries to add cropping season when completed," Rivera said.
The proposed irrigation floodgates would benefit 10 barangays and would make farmlots more productive, he said.
The grassroots man that he always is with his 15-year service as barangay captain of San Vicente, Concepcion, Tarlac, Rivera has been going around the four towns of the 3rd District. He added that addressing concerns of farmers in La Paz, Bamban, Concepcion and Capas has been his priority.
He said that he has filed various bills with local applications. Among them is the dual use of lands underneath solar farms that have mushroomed in Concepcion town.
A neophyte congressman on his first term, Rivera defeated two mayors who sought higher positions in the Congressional race in 2022. These are John Feliciano of Bamban and Andy Lacson of Concepcion in Tarlac province.
He now serves as Vice Chaiman of the House Committees on Energy and Agrculture. He has always been known as Kap Bong who shelled out personal money for various barangay projects. He said that funds come from his various businesses that include construction of buildings and other facilities.
Asked on why he uses personal funds for community needs, he said that he does not mind shelling out as long as projects benefit a large number of people. He said he can easily distinguish if a request for funding would only be for personal gains of a few people.
All current congressmen of the three districts of Tarlac are first termers. Rivera is the only one who does not come from known political dynasties in the province.