TARLAC CITY —  Technical Education and Skills Development Authority (TESDA) Tarlac Provincial Office launched the World Café of Opportunities (WCO) at CityMall Tarlac to provide employment and livelihood opportunities to Tarlaqueños. 
As part of the celebration of National Technical Vocational (tech-voc) Day, and the 29th Anniversary of TESDA, the WCO featured a job fair joined by more than 250 jobseekers and 15 companies from the sectors of construction, tourism, agriculture, manufacturing, and information technology and business process management.
Aside from the job fair, it served as a one-stop shop for individuals seeking training, competency assessment, and financial loan assistance.
TESDA Tarlac Center Administrator Leonardo Tabamo explained that WCO allows tech-voc graduates and alumni to meet their potential employers, and assists aspiring enrollees in applying to their desired program and training provider.
"TESDA has been conducting WCO to help all tech-voc graduates with a National Certificate II land a job. Also, we have a National Enrollment Day for those who want to gain knowledge and skills, and be certified by TESDA," Tabamo said.
Representing Governor Susan Yap, 2nd District Board Member Harmes Sembrano lauded the initiatives of TESDA in addressing the problem of unemployment and job mismatch.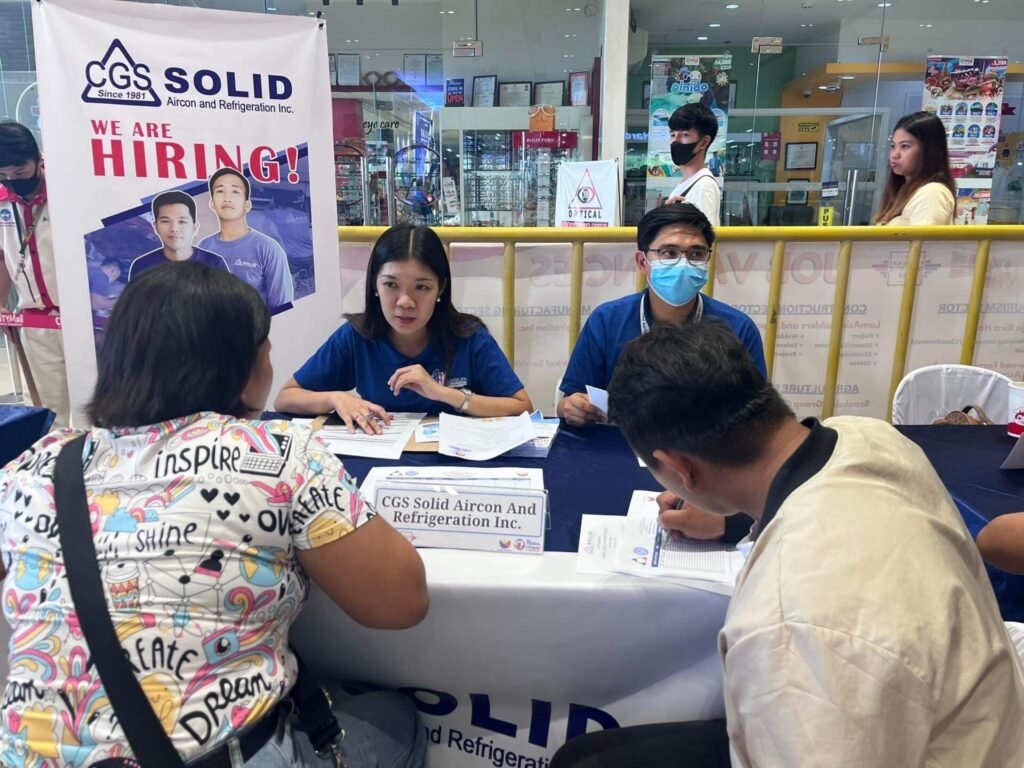 Sembrano cited similar programs of the provincial government including the establishment of Tarlac Center for Learning and Skills Success which offers free tech-voc training, and prepares Tarlaqueños for future labor opportunities.
He added that the provincial government is in the process of negotiating and sourcing job opportunities at the New Clark City in the municipality of Capas.
Meanwhile, Tarlac City Administrator Atty. Joselito Castro highlighted the Angel Care Placement of the city government in all barangays which resulted in the on-the-spot hiring of 1,866 applicants.
"On the part of the city government, we are proud that we are a constant partner of TESDA in providing employment opportunities to our constituents. In fact, data from the Public Employment Service Office (PESO) Tarlac City revealed that we have referred a total of 25,823 applicants to companies from 2017-2023," he explained.
Castro added that out of this figure, 24,979 applicants were assisted in securing a job, allowing PESO Tarlac City to achieve a 96.73% placement rate.
For his part, Unified Technical Vocational Institutions (TVIs) of Tarlac President Engineer Resurreccion Coronel reiterated that TVIs will remain as TESDA's reliable partners in its goal to provide quality technical education and training programs.
"We the private TVIs, accredited tech-voc schools, and members of the Unified TVIs of Tarlac adhere and commit to produce quality graduates in line with TESDA's mandate. We believe that skills are great capital or investment. It is what one needs not just for employment but for businesses as well," Coronel said.
WCO was made possible through the collaborative efforts of government agencies, private companies, and TVIs.
Among the participating government agencies, firms, and stakeholders were the Department of Labor and Employment, Social Security System, Pag-IBIG, Philippine Health Insurance Corporation, and Philippine Information Agency.
La Maja Rica Hotel, Westwood Farm Events and Accommodation, Intelegencia BPP LCC Corp., Foundever, LamAsia Builders and Supply Corp., Brookside Group of Companies, CGS Solid Aircon and Refrigeration Inc., and Caballero's Ref-Aircon and Electrical Services also participated.
Additionally, Sangkutsa Food Products Inc., International Wiring Systems (Phils.) Corp., ME Tumbaga Airconditiong Services, Poweraire Engineering Services, GGnG Distributors, JMG Empowered Steel Corp., and La Rose Noire also took part.