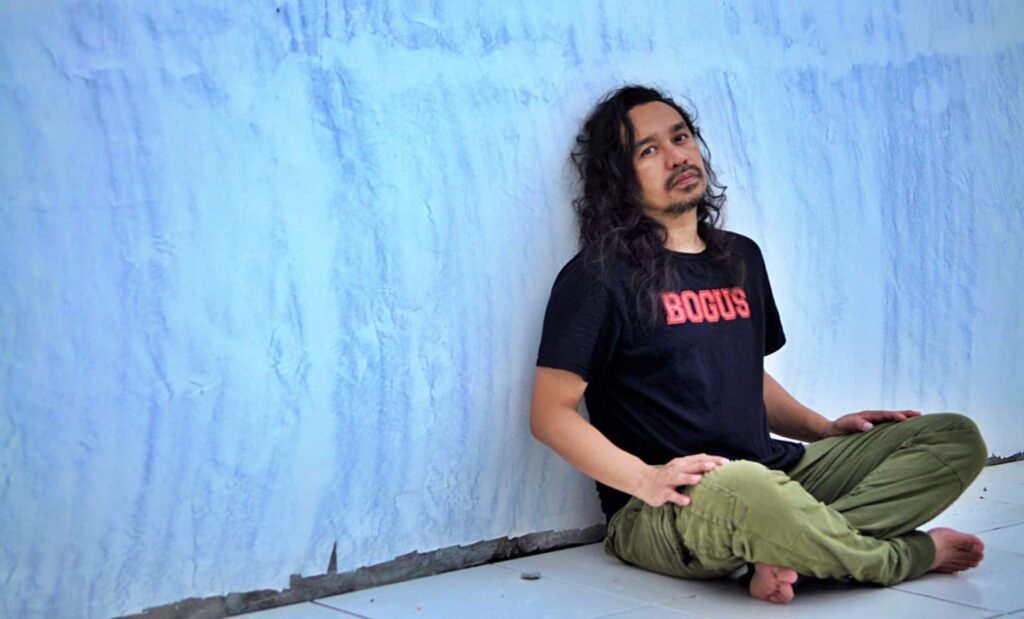 HAVE you heard of Ramcos Catahan Nulud?
Many may have, but only a few know about his struggles as an artist and a musician – and how he values the lessons he learned from his father, Marcos "Jun" Nulud Jr.
The second of two brothers, Ramcos knew from childhood that he always wanted to be an artist. He grew up in San Juan Nepo in Betis, Guagua surrounded by pens, pencils, paintbrushes, and paints of all colors and shades, and never shied away from expressing himself on canvas.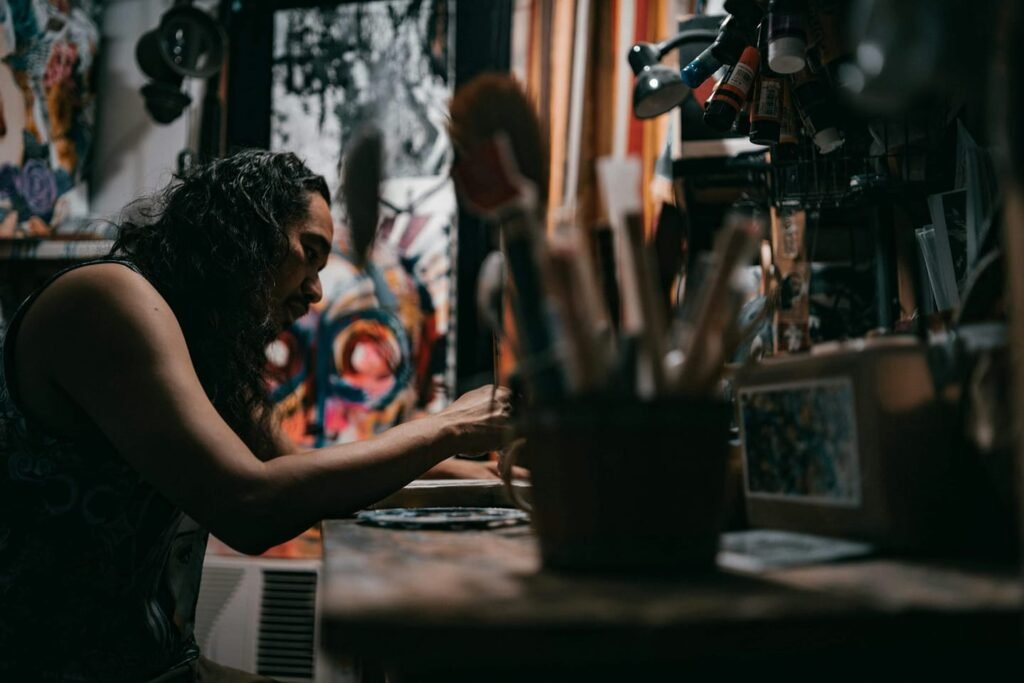 With art, he can freely do as he pleased – but always took to heart what his papang thought about his work. For Ramcos, his father was his greatest critic. His opinions and assessments on his art were worth the weight in gold. Nothing else mattered, but his papang's say-so.
Ramcos admitted that his father's death in 2020 crippled him in a way, but later on realized that deep down, Mang Jun, as he was fondly called, left him an invaluable legacy – art and music.
Mang Jun was a pioneer of ArtiSta.Rita, a musical group which promotes the traditional music of Pampanga. He composed "Kokak Rak" and "Pasko Napun, Pasko Ngeni, Pasko Bukas", both of which were part of the group's album Pamanuli, launched in 2005.
Ramcos said that apart from art, his father taught him lessons not typically learned in school.
"He taught me one word a day," Ramcos recalled.
Although young, he was so passionate about The Beatles that he started collecting albums and pictures. One time, floodwaters ruined his precious collection, but this did not stop Ramcos from trying to save whatever he could. At an early age, he already showed love for his craft and eventually tapped his artistry by making a collage out of whatever he could salvage from the floods.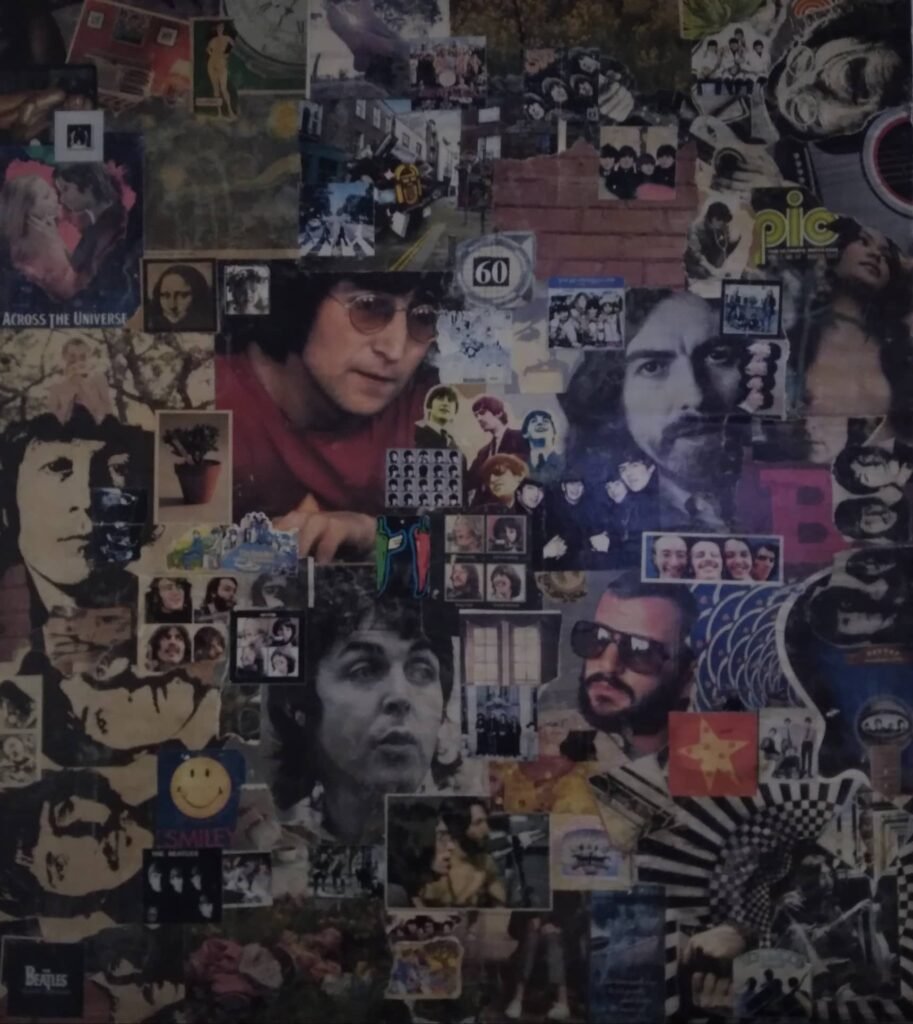 His love for art, however, took a back seat when he discovered that he had another love – music.
Newfound passion
At the age of 12, he started playing the guitar. He was mentored by Danny "Don Sepat" Robillos, who Ramcos said "pushed him to his limits".
Like his father, Don Sepat took it one day at a time and taught him a chord a day – and eventually discovered he had an ear and a heart for music.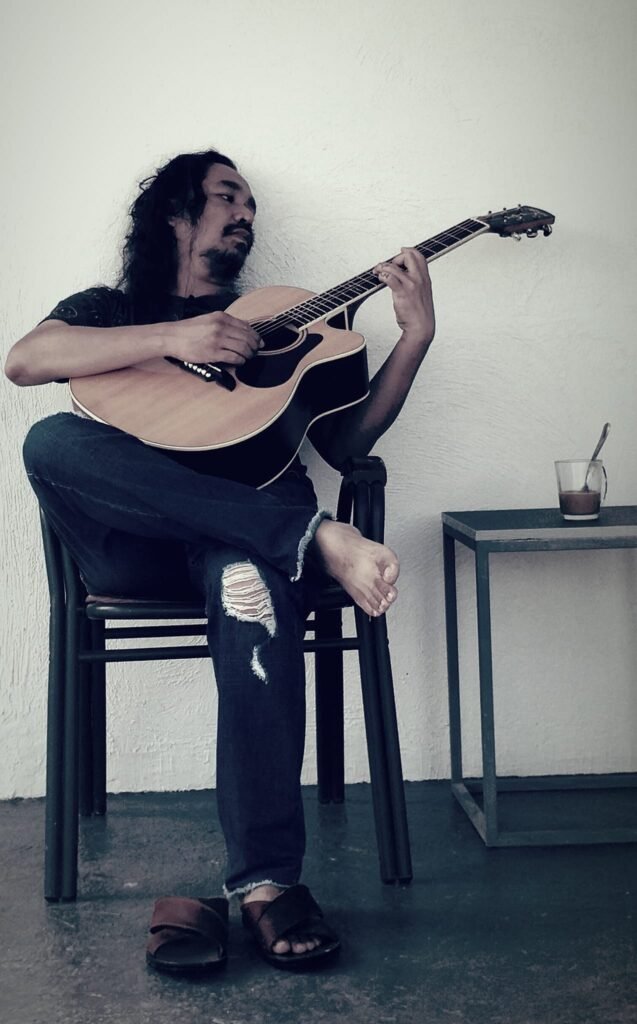 Ramcos started jamming with a band at the age of 15, right at the time the Universal Motion Dancers were making waves. Paying no heed to what was the trend, he continued pursuing his newfound passion for music right up until college, when he was a Drafting student at the then Don Honorio Ventura College for Arts and Trade.
It was also during this time that his papang tasked Ramcos to help out in drafting his comics work every Thursday. Little did he know, his father was slowly easing him back into the world of art.
First job, last job
Towards the end of 1998, his father asked him to prepare a sample of his artworks. Off they want to Manila, where Mang Jun literally pushed him to apply at Atlas Publishing. Without a biodata and with only his artworks in hand, he applied for a job, and was given a big break.
The editors were so impressed with his work that on the day he applied, he was hired – and was given a comics series right then and there.
"They told me I was at the right place at the right time," Ramcos said. His pocketbook series, called "Cookie", sealed his fate. He was only 19 then.
He left the comics industry in the year 2000 and tried his hand in animation. Challenged by the in-house training where they were allowed to sleep in the studio, he finished a supposedly one-month training in a week – surviving only on luncheon meat as his sustenance.
Among his projects were "The Little Mermaid" (2008), "Lilo and Stitch "and "My Little Pony" (2012-2013), going from traditional to flash animation during his 15-year stint in the industry.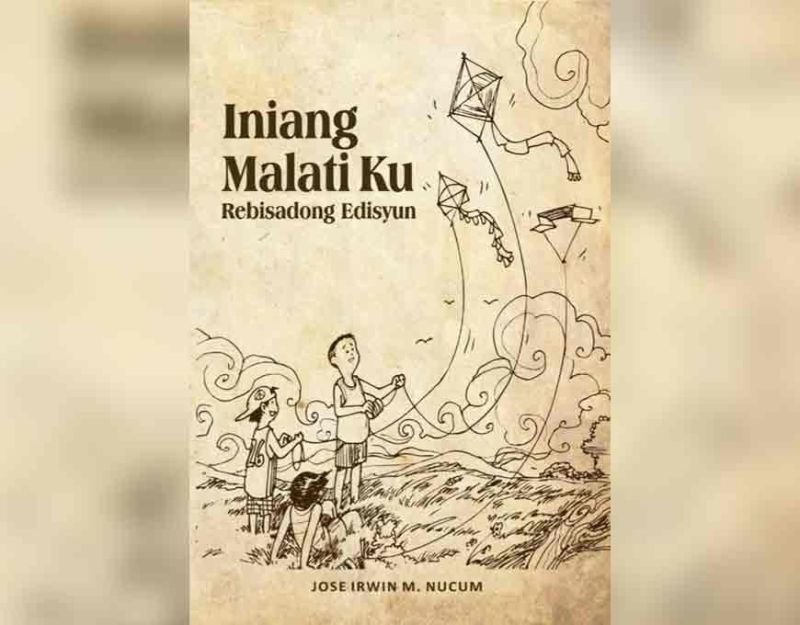 Around this time, fellow Kapampangan composer and poet Jose Irwin Nucum asked Ramcos to help illustrate a children's book titled "Iniang Malati Ku". He drew 240 illustrations, which were described to have enriched the stories depicted in the book.
Along the way, Ramcos' love for art was rekindled when he rubbed elbows with watercolor artist Erwin Mallari in the elevators of the Tektite Tower in Ortigas. Like him, Erwin was working corporate at the time.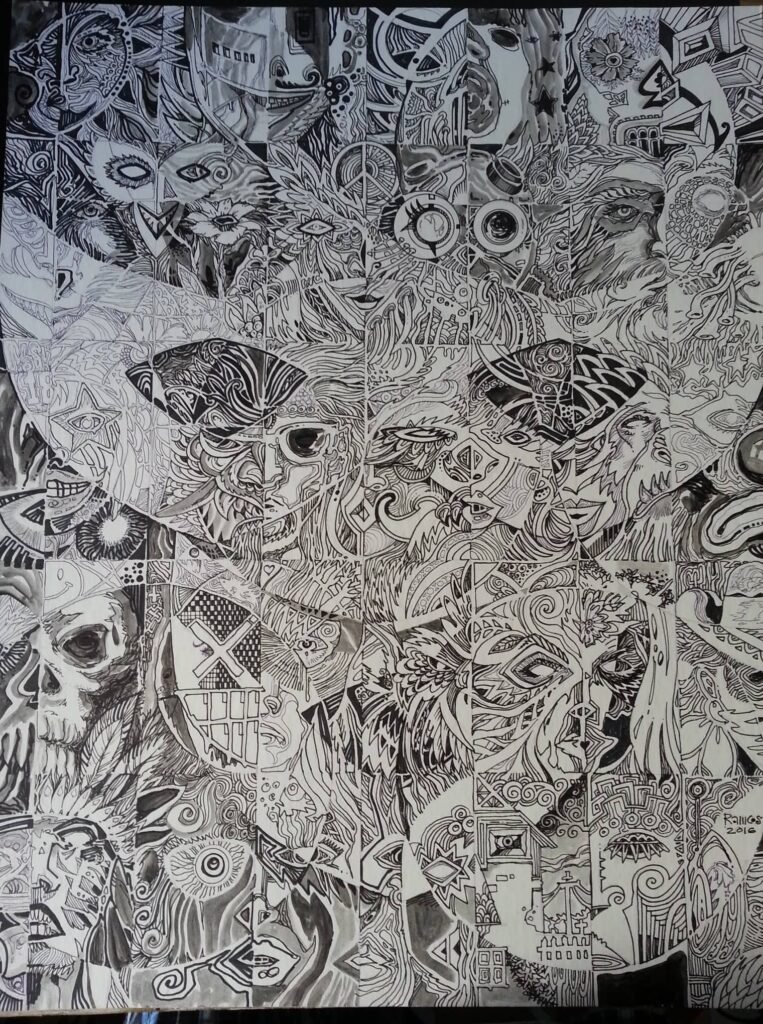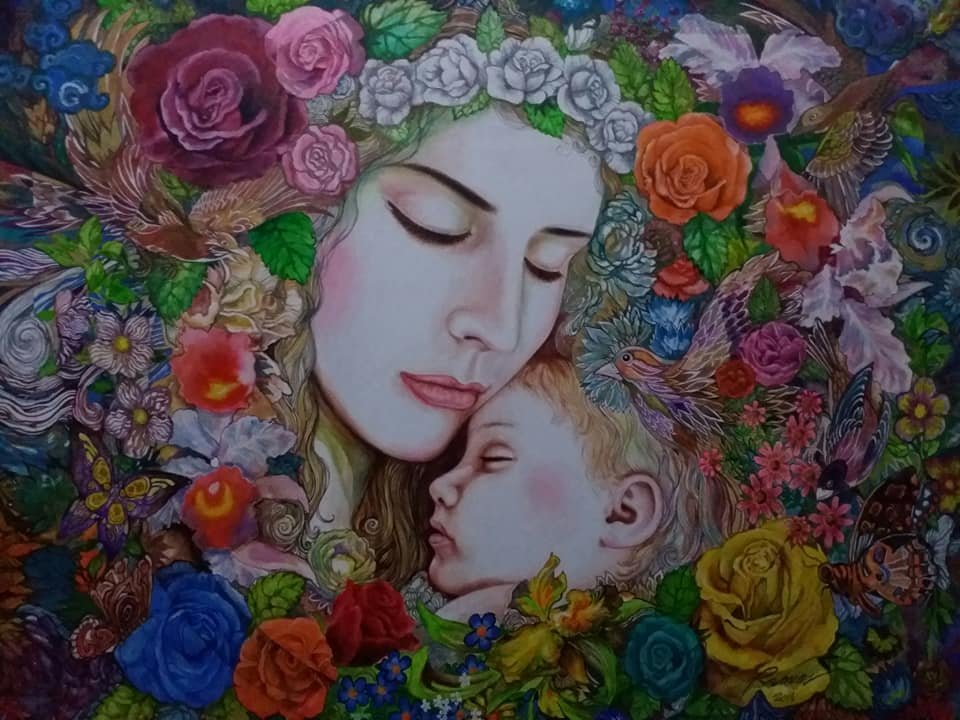 Erwin, who eventually resigned from his work as a graphic artist, encouraged Ramcos to go back to painting. Although there were no promises of financial stability, he took the chance, quit his job and went back to his first love.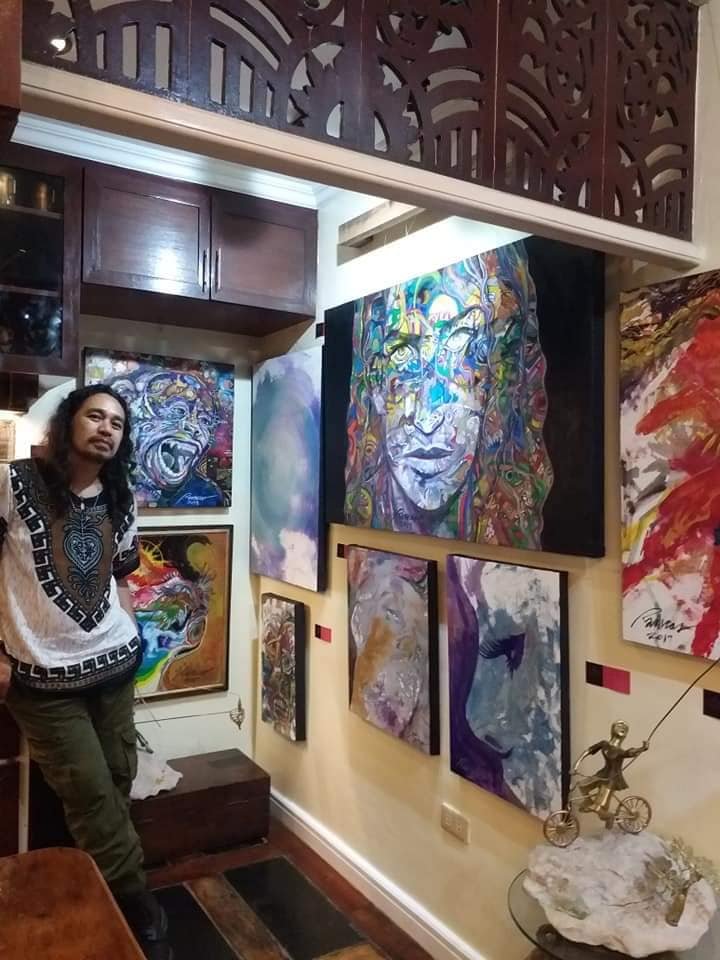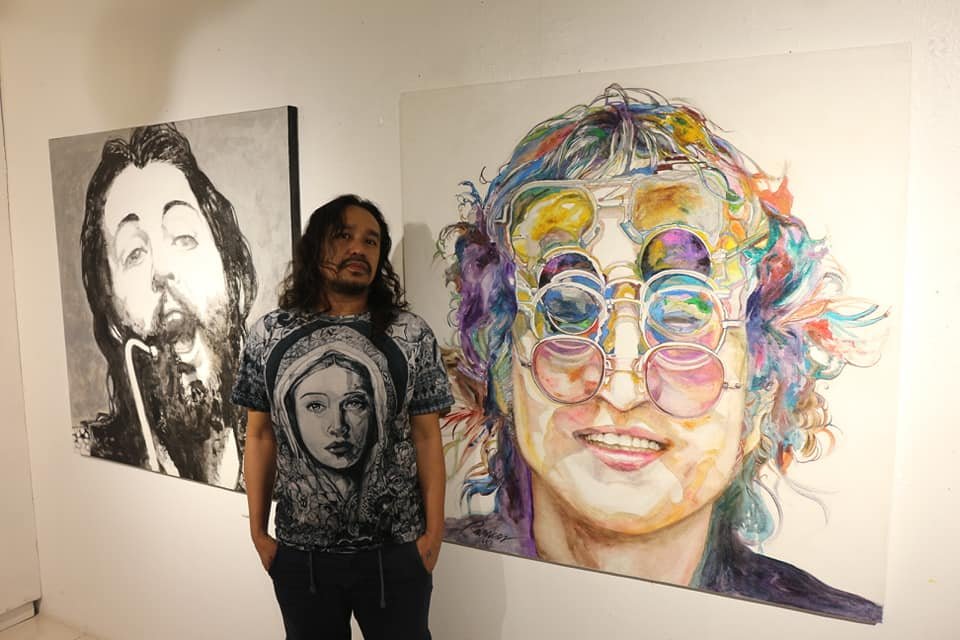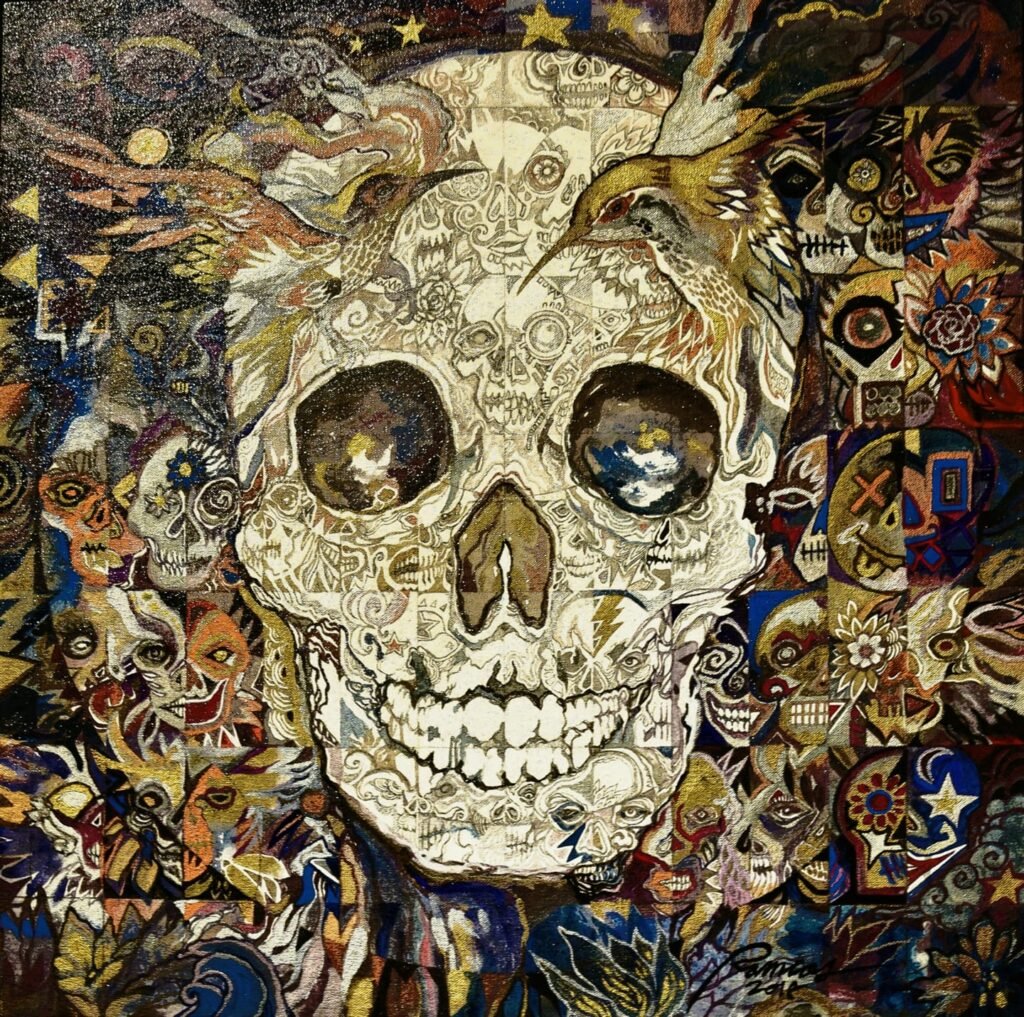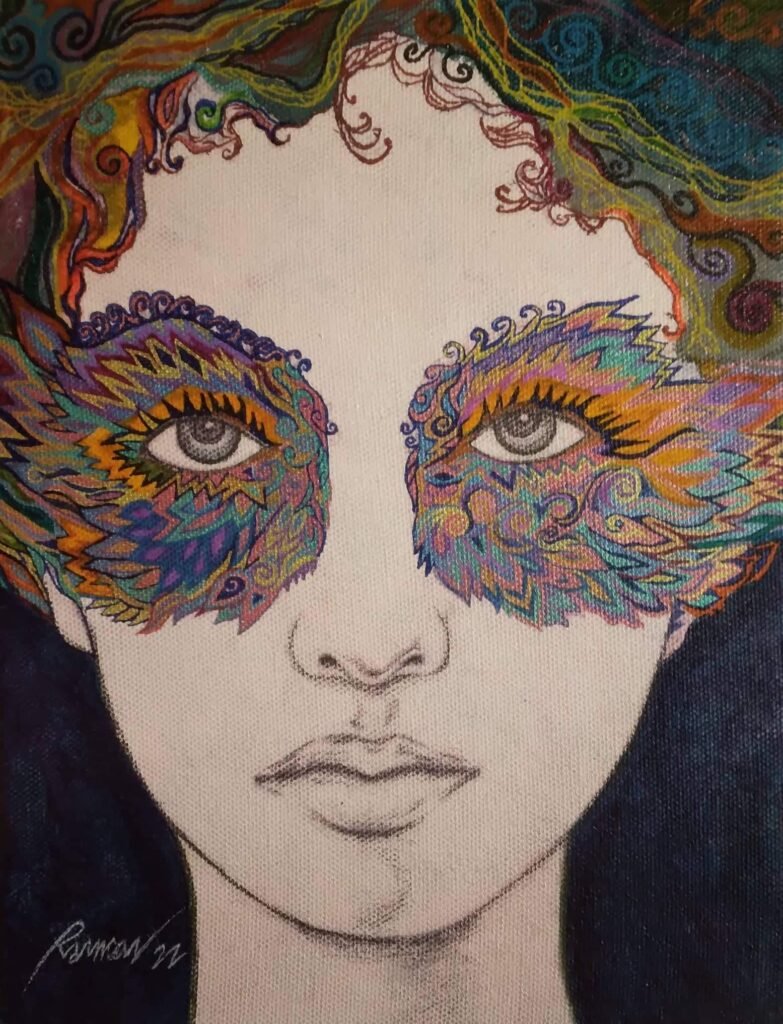 As a self-taught artist, Ramcos has a lot of ideas – and painting was, and still is, his way of expressing whatever comes to his head. And Erwin, trusting his abilities, gave him a shot by giving Ramcos his slot at an Art Blast exhibit. His journey towards re-embracing art started there.
Finally, Ramcos felt at home.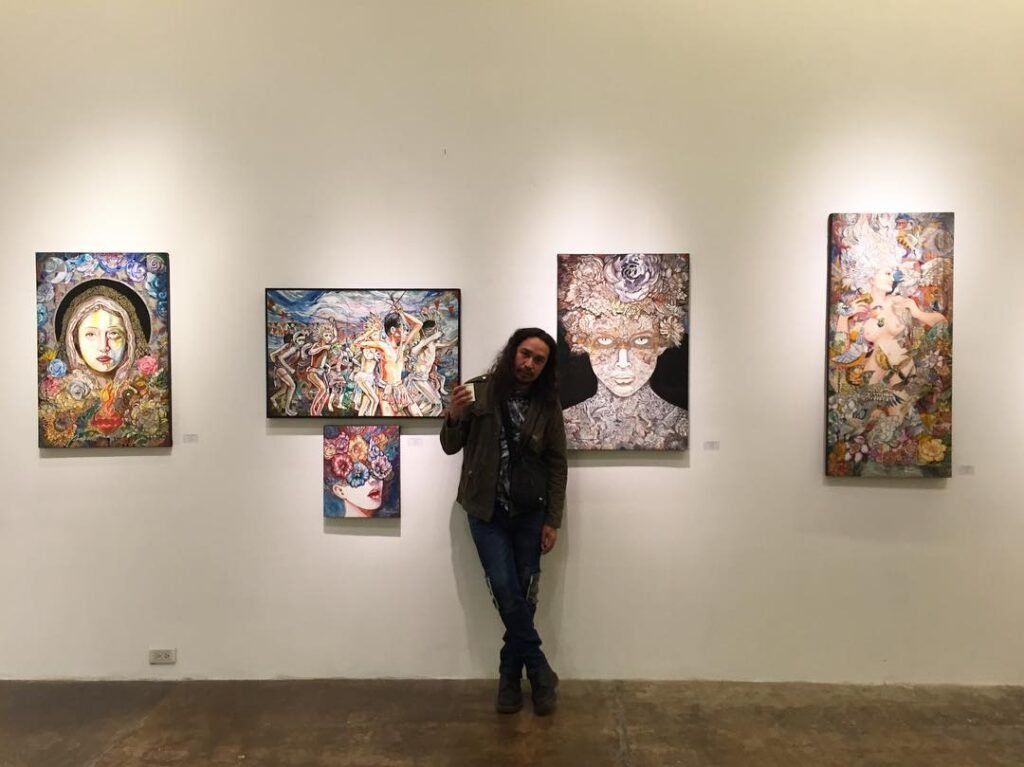 He had his first solo exhibit at the Nova Gallery in Makati in 2018, where his artworks were sold out. In 2019, he held his 2nd solo exhibit at the 1576 in Bacolor, Pampanga and at the Fashion Interiors in Makati in 2022.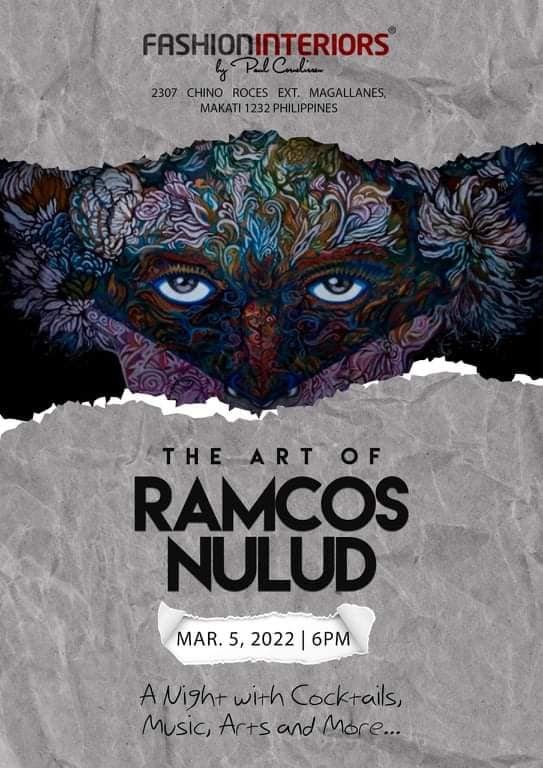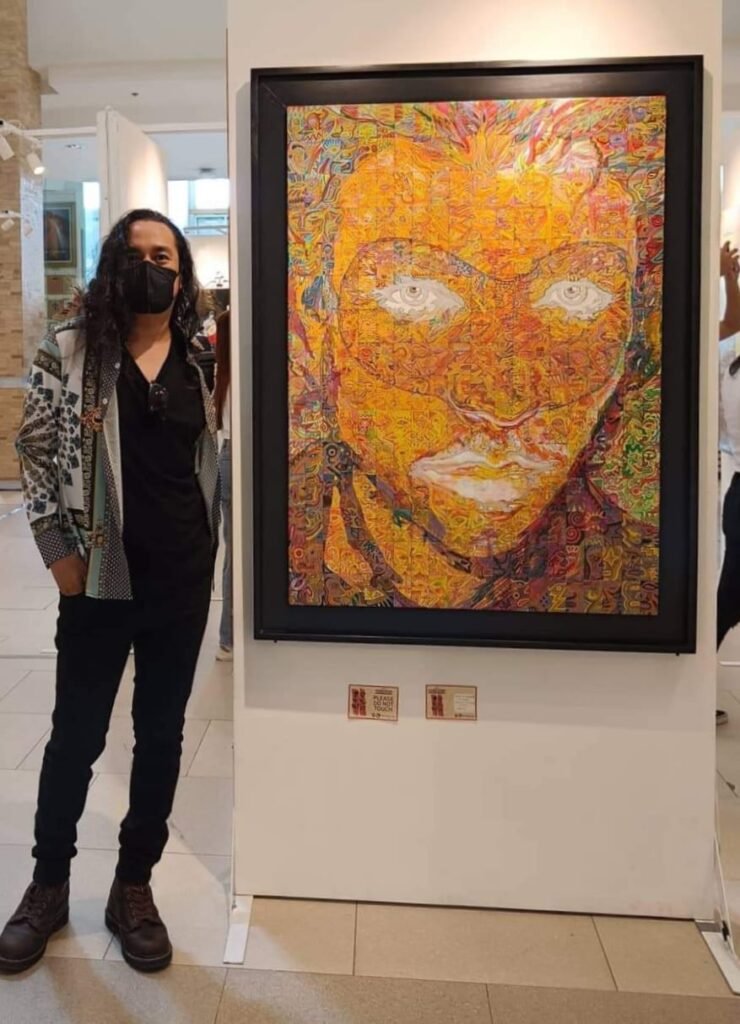 He is also part of numerous group exhibits, including "The Heart of Central Luzon: Art Exhibit" initiated by the Laus Group of Companies in 2021, and the latest, called "Kalalangan Katimauan" (Art for Peace and Freedom), which opened at the MarQuee Mall in Angeles City on Sept. 5, 2022.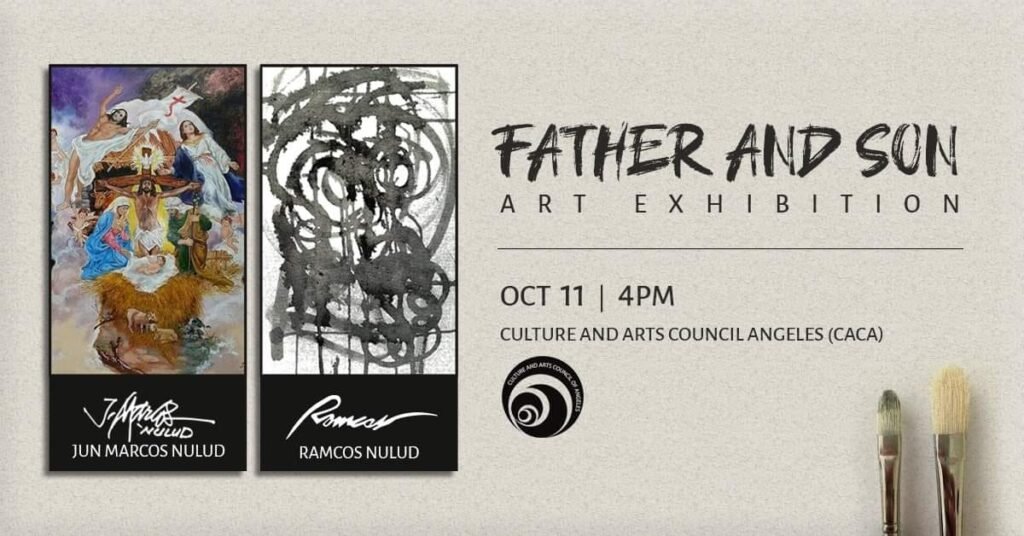 But the exhibit which he holds most dear to his heart was the one with his papang at the Culture and Arts Council Angeles in 2019 called "Father and Son Art Exhibition" – held a year before his death.
RocKapampangan
Sometime in 2008, director Jason Paul Laxamana conceptualized an album of Kapampangan rock songs – titled "RocKapampangan: The Birth of Philippine Kapampangan Rock" – which was aimed at reminding the Kapampangan youth through music that their Amanung Sisuan "is an equally beautiful language that should be preserved, developed, and taken pride in."
During this time, Ramcos and his buddies from Betis were part of a band called the Nora Aunor Fans Club. They were given a chance to record a song for the album after a one of the bands backed out of the project.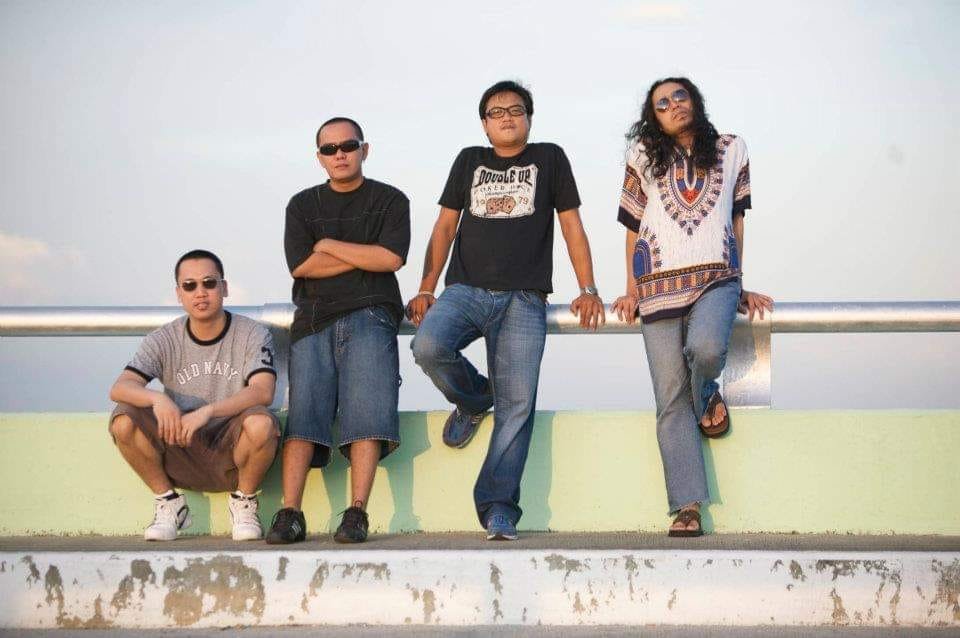 They were only given a night to finish their song. Scrambling for time as they were only given the melody but no lyrics, Ramcos came up with the idea of using a very old poem from his Kindergarten days, taught by "Mrs. Luding", as the lyrics.
Thus was born the song "Kaplas".
The album was produced by the Holy Angel University, in partnership with the Juan D. Nepomuceno Center for Kapampangan Studies and came out on CD in February of 2008.
Bogus 2020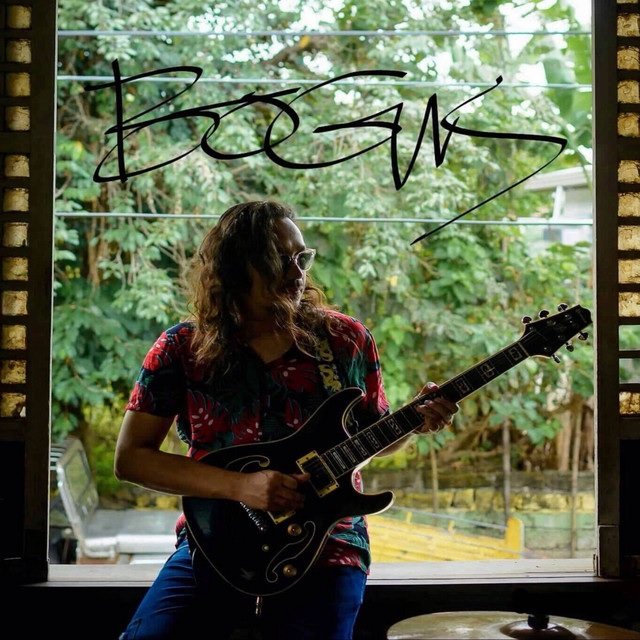 Of course, even though Ramcos concentrated on his art, he had not left music behind. Over the years, he composed songs and recorded them – in a span of more than 10 years.
The album was a product of hard work. He did not have a manager, or a producer, or a band for that matter. Every song was recorded during a different time, always with a different band – which added a unique flavor to the album.
Finally completing 14 songs with the help of friends, Ramcos was supposed to launch his "Bogus" album on March 19, 2020 – but COVID had other plans. Feeling defeated, he opted to just sell his CDs online.
But he was not really after profit, as Ramcos merely wanted his music out there, for everyone to enjoy. And indeed, fans have been enjoying his songs, all uploaded on YouTube, YT Music and Spotify.
A second album is now in the works, which he claims will be a better one.
Merchandise
Admitting to idolizing comedian Joey de Leon, also an artist, Ramcos also thought of coming up with his own line of T-shirts.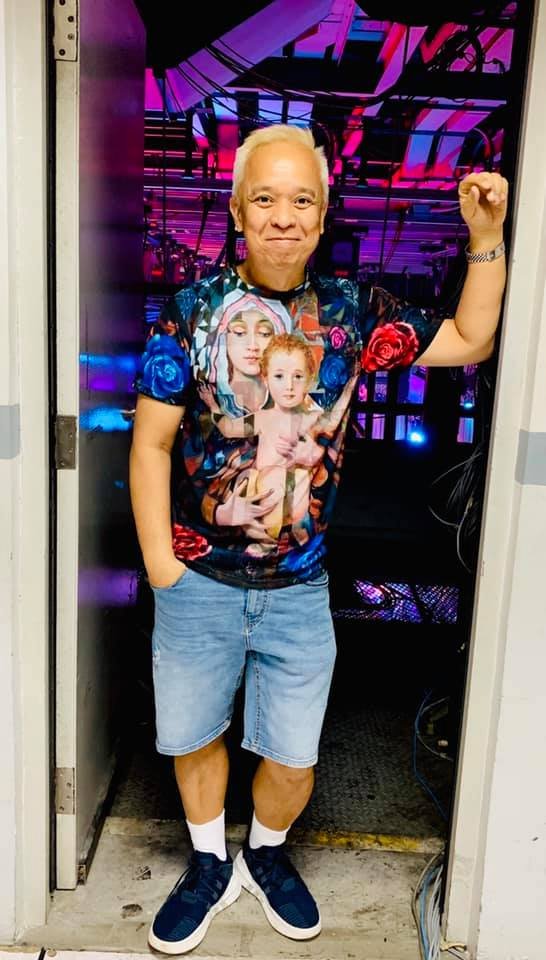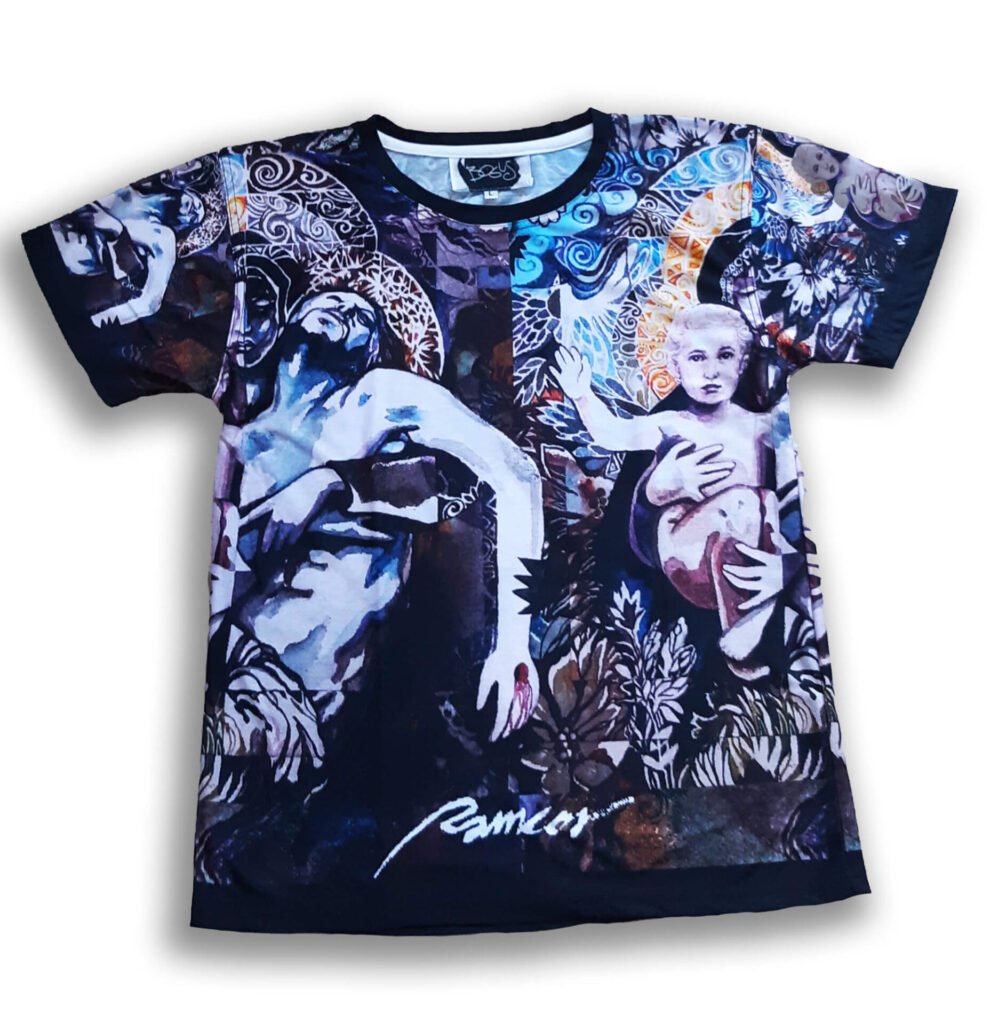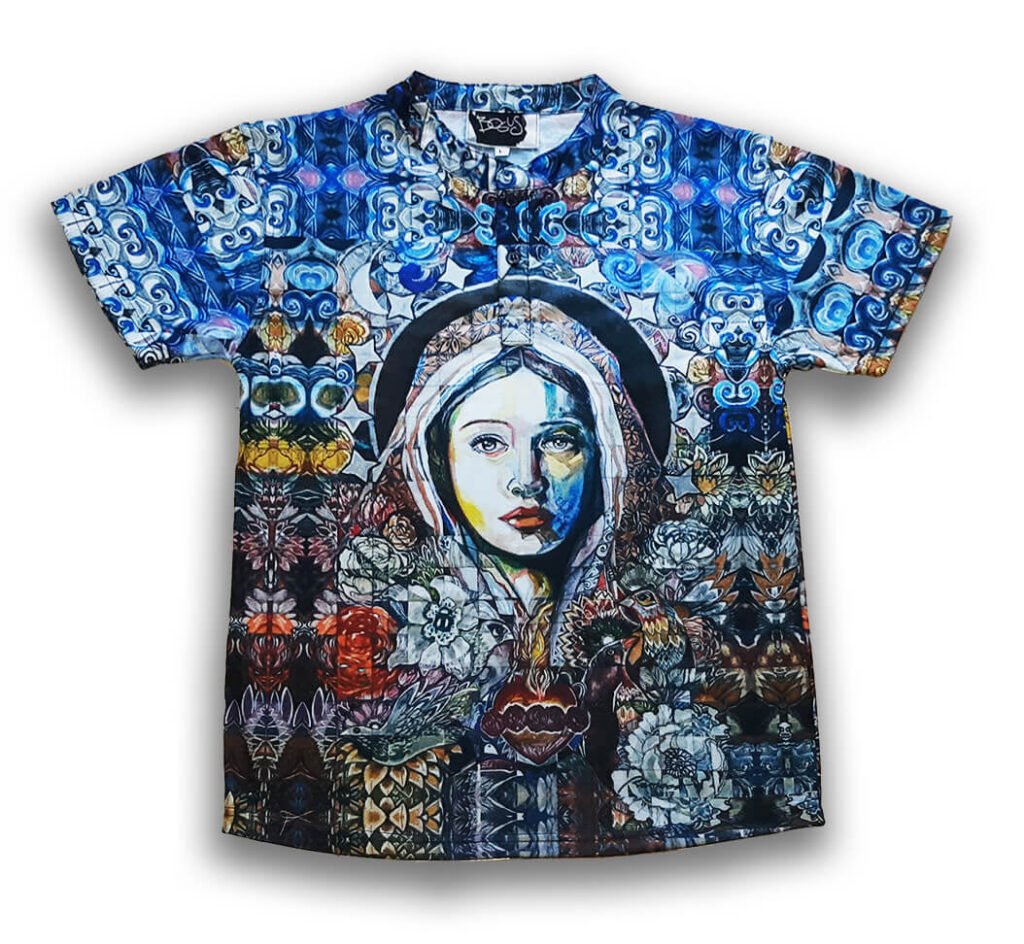 He started producing his Bogus line of T-shirts, which are unique on their own, as well as other merchandise like mugs. He plans to sell these in his #boguscrib – his home, which he will be transforming into an art studio really soon.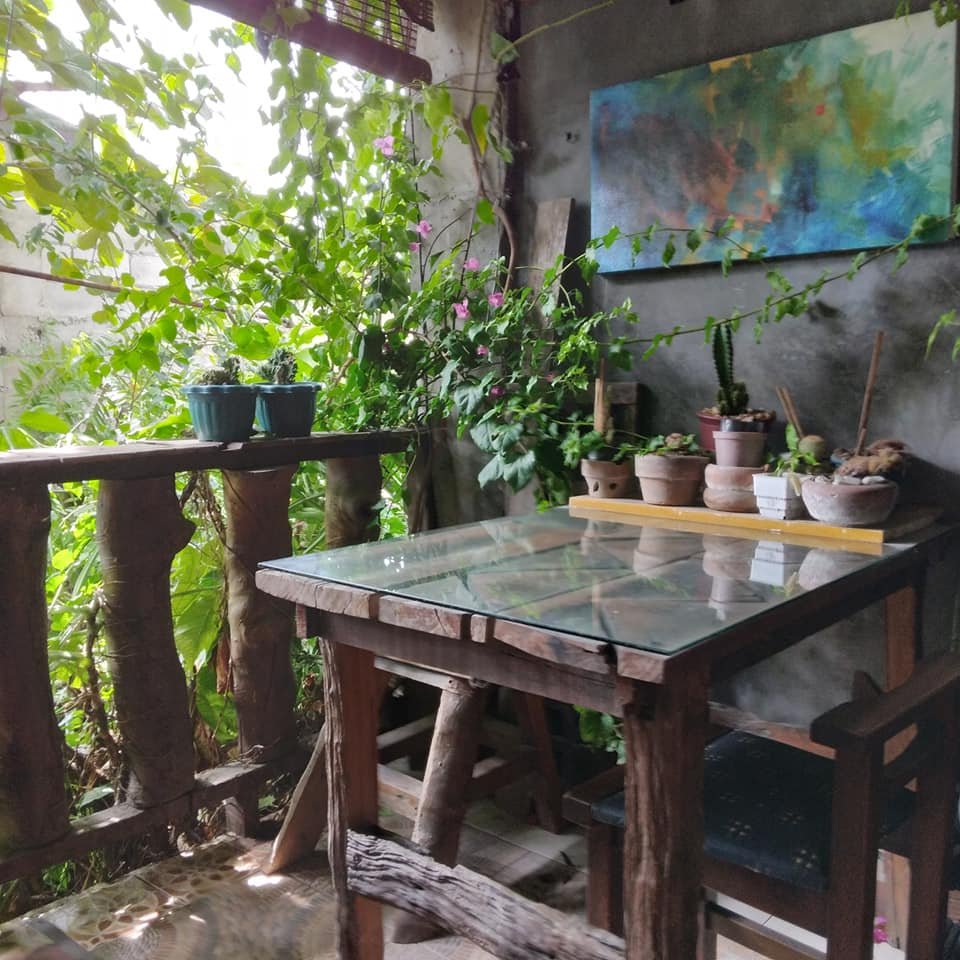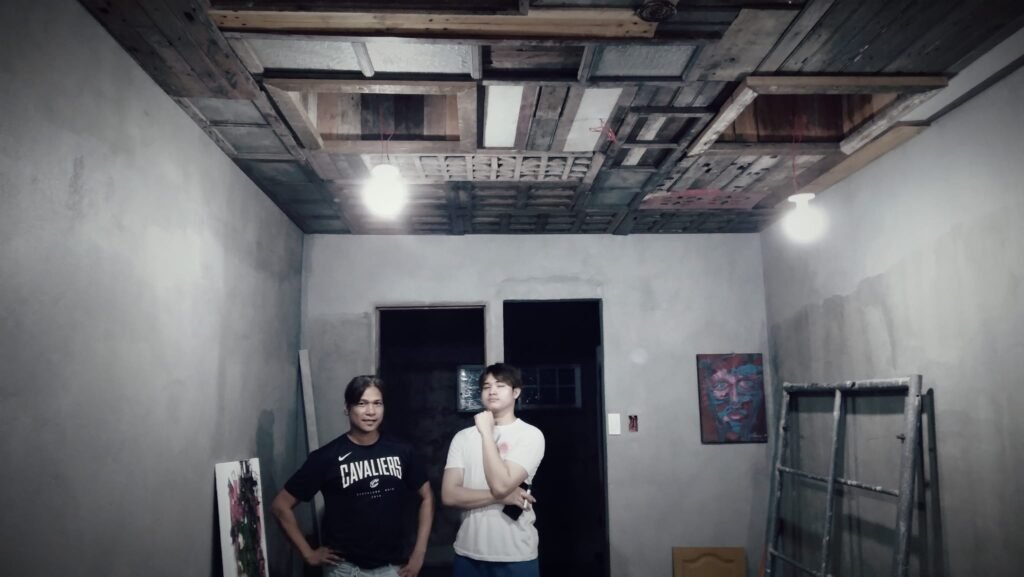 At the moment, while Ramcos is focused on his art, he is more focused on taking care of his mother Concepcion and his brother Marcos III or Amar, who are both under his care.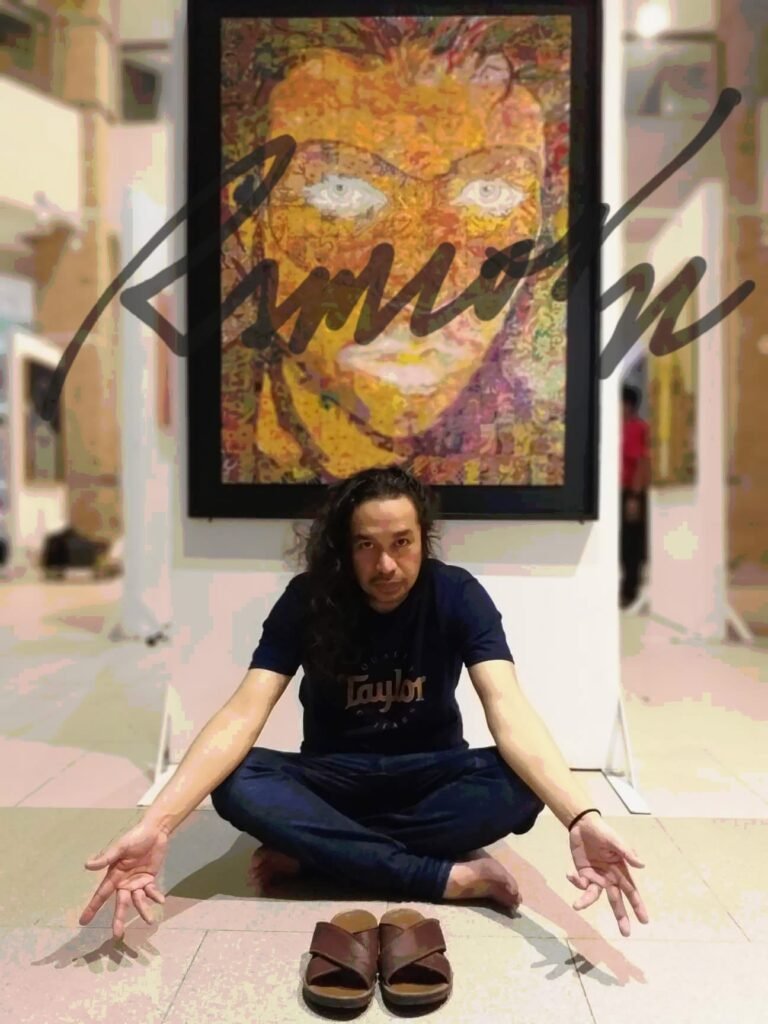 Ramcos dreamt of being an illustrator, an animator, a painter, a musician and a recording artist – and when he puts his mind into something, it happens.
And that is the riveting craft and harmony of Ramcos Nulud.
***
All photos used are with permission from owner/s.