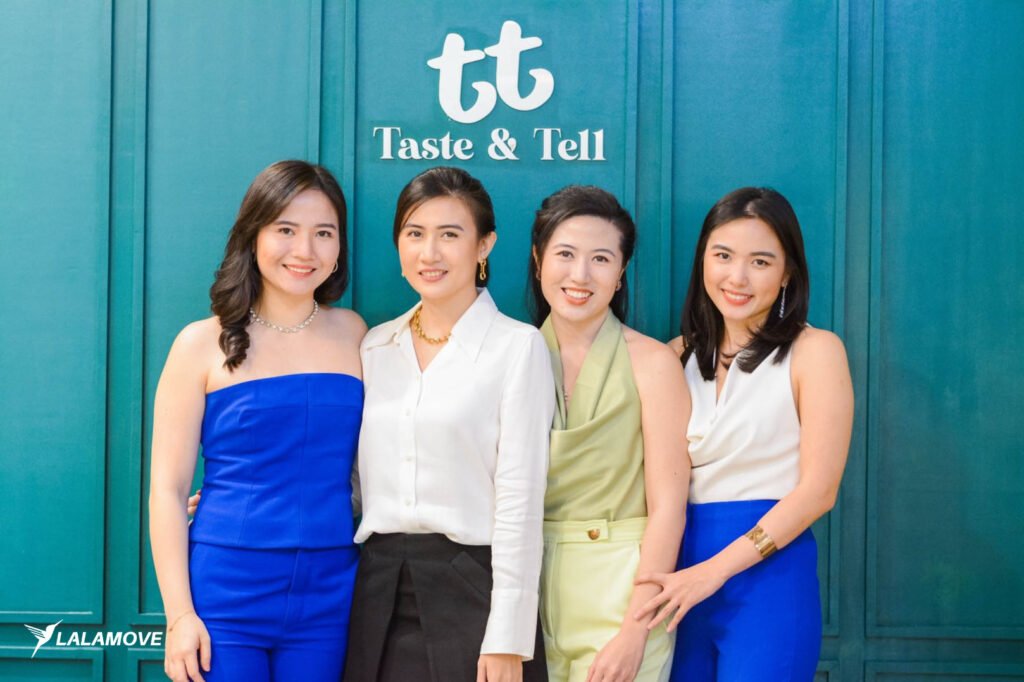 Filipina entrepreneurs have been drivers for economic recovery in the country as they explore opportunities in establishing and succeeding in their pandemic-born businesses. Part of their every milestone is Lalamove, the country's leading on-demand delivery platform, which provides affordable long haul and short distance same-day delivery service across its serviceable areas in Luzon, Metro Manila and the island of Cebu with ease.
Now more than ever, Lalamove continues to provide the same services that businesses love, expanding it further by providing more vehicle options from motorcycles to trucks. 
Learn how most women-led F&B merchants in the country thrived as full-blown business ventures with the aid of Lalamove in just a few taps.
Products are Handled with Care
Since their sushi bake received a lot of positive feedback from family and friends, the Chuateco sisters decided to accept orders and eventually turned it into a home-based business. Mariell and Trixie Chuateco decided to quit their full-time jobs. Marika, meanwhile, fresh out of school in Shanghai, helped out in the business together with Pamela, the youngest of the four as the chef.
They consider their different areas of expertise as their collective strength that allowed them to innovate Taste and Tell. However, like any business, mishandling of products became one of their major hurdles. This led them to apply and be Lalamove's corporate client to ensure that their intricately designed products are intact and delivered safely to the customers.
"We are so scared not to grow and be stuck in that cloud kitchen. We, as women, want to grow every day; we want to keep growing and innovating," said Mariell Chuateco as she recalled the reasons that led to opening Taste and Tell's first physical restaurant with Lalamove as their logistics partner.
Wide range of Serviceable Areas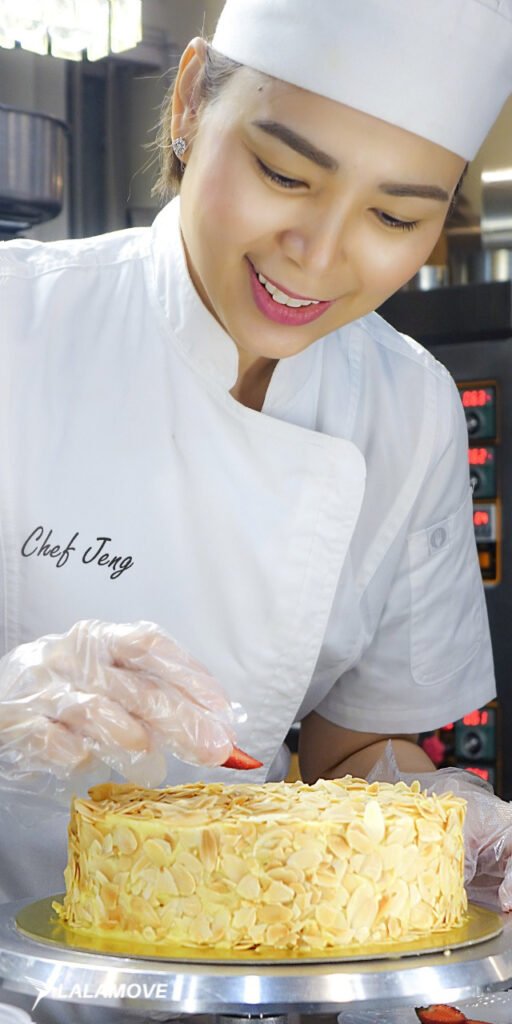 Heavenly Desserts by Chef Jeng Sy Flores, since its inception during the pandemic, already has six stores across Metro Manila with deliveries reaching nearby provinces like Cavite, Bulacan, and Rizal. The cake shop offering handcrafted, delectable desserts started working with Lalamove in 2021. Realizing that Lalamove has the most reliable customer assistance, they applied for a corporate account to maximize Lalamove's affordable delivery rates and hassle-free booking.
"Managing a business can be tough, but I always tell myself that if I want to achieve something, I should act now. Growing a business in the time of pandemic can be tricky, but with perseverance and determination, one can succeed. I'm glad I found the perfect logistics partner in Lalamove that caters to our every delivery need", said Chef Jeng as she remembered that since she opened her business, Lalamove is her go-to for her deliveries.
At present, Lalamove can be booked for deliveries across Luzon and the island of Cebu with its variety of vehicles fit for any business' logistical needs.
Seamless Multi-stop Delivery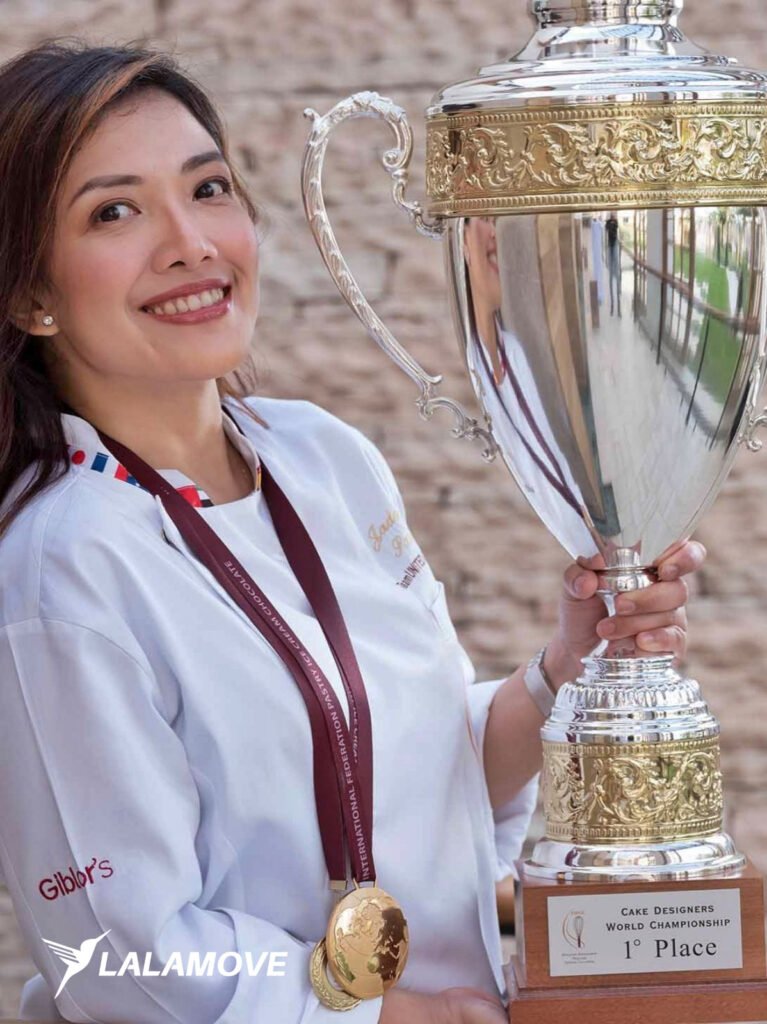 Award-winning ube cheese de sal deserves a leading same-day delivery service to maintain its freshness, even when delivered in long distances and with multiple stops. These and more are the reasons why Chef Jade Saducas of Chef Jade's Kitchen decided to be Lalamove's corporate client. With the demand on her baked goods in Cebu, Lalamove's multi-stop delivery option enabled her to dispatch up to 19 deliveries using only one vehicle, allowing her to save time, money, and reach farther customers.
"Let us treat each other with respect and kindness. Even if the product belongs to a regular chef or a home baker that doesn't have much culinary background, let's be more respectful to each other. It's all about the level of standard that you have and putting your heart into each product and bringing out its best version," said Chef Jade. For the award-winning chef, Lalamove has been instrumental in her business' success especially during the pandemic. Lalamove is also her reliable partner during the high-demand season in meeting her clients' orders.
Since its inception, Lalamove's services are geared toward helping Filipino SMEs succeed especially now that businesses are going back to pre-pandemic operations. Lalamove exists to help entrepreneurs focus on other important aspects of their business while it does its expertise of addressing their logistical needs.
Looking for a trusted business delivery partner? Learn more about Lalamove's same-day truck delivery at www.lalamove.com/en-ph/ and download the Lalamove app. Maximize one's business potential by signing up for a Lalamove Corporate Account today. Get the latest updates on Lalamove by following it on Facebook, Instagram, and TikTok.