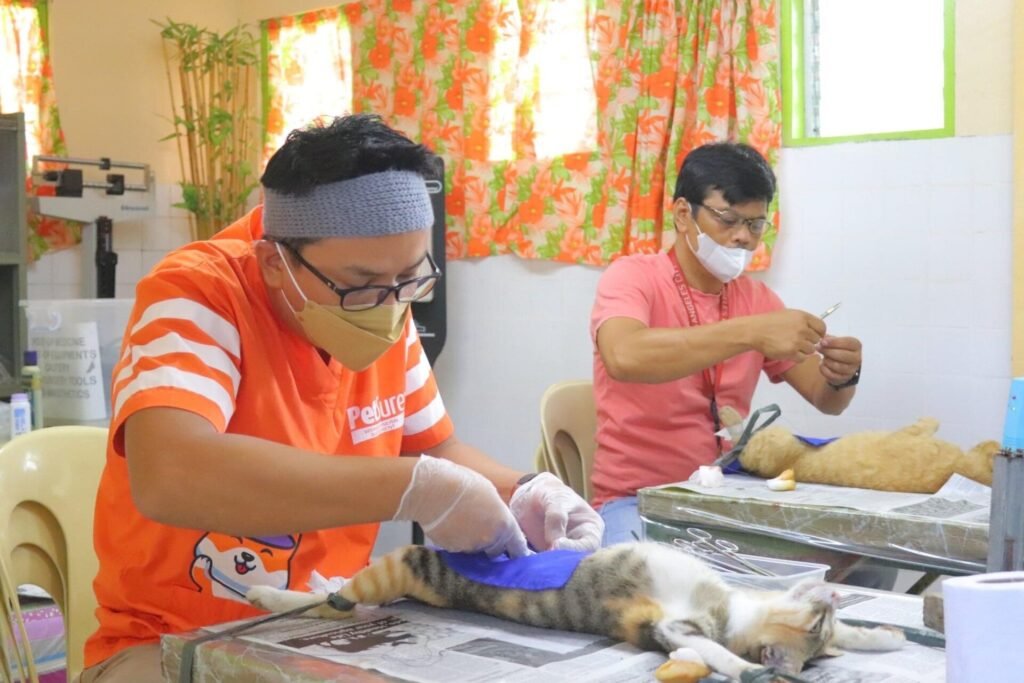 ANGELES CITY — A total of 129 rescued stray cats and dogs from the 27 public schools here have benefited from the Trap-Neuter-Release program of the city government.
The TNR program will also be conducted in  the 26 remaining public schools via schedule. 
Mayor Carmelo "Pogi" Lazatin, Jr. said this is a positive development, receiving full support from the community in putting premium on the welfare of animals as well to ensure the safety of students and teachers. 
The project is being supervised by Lazatin's Chief Adviser IC Calaguas and Executive Assistant IV Reina Manuel, both champions in animal advocacy, with the City Veterinary Office led by Dr. Christian Arcilla. 
"We started this in 2020 in the city's own animal pound , only spaying and neutering rescued animals housed there," Calaguas said.
Calaguas shared that from then on, they saw this as an effective and humane way to control the unwanted population.
According to Dr. Arcilla, since the launching of the project in 2020 up to date, a total of 2,749 animals have already been spayed and neutered.
Included in the number are those who visited the City Veterinary Office, those who had a scheduled operation in the office, and those who participated during the scheduled visit in barangays.
Meanwhile, Manuel is encouraging her kababayans to adopt and to not shop for pets, since rescued animals in the pound are up for adoption.
"After being assessed, and given the necessary needs of the rescued pets, they will be up for adoption," Manuel shared.
At the time of writing, the animal pound in the City Hall is getting a facelift to provide better care for the rescued pets in the city.