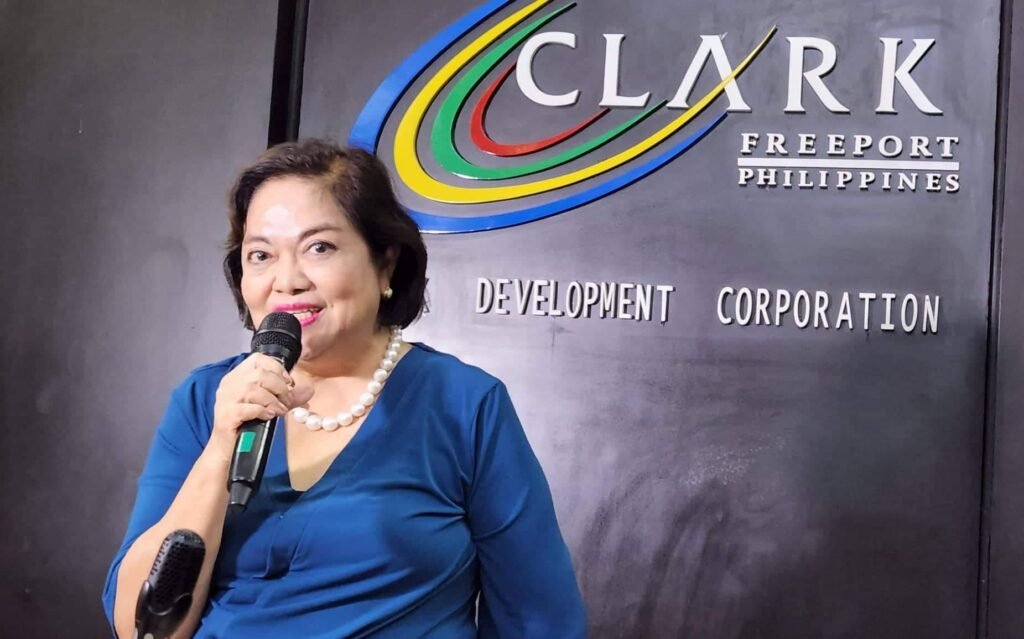 CLARK FREEPORT – Taking a cue from  President Ferdinand Marcos' pitch before businessmen in the US, newly installed Clark Development Corporation (CDC) President Agnes Devanadera said that she would like to pursue a better business climate for investors and locators here.
"I would like the speech of the President to be our guide, making our country investment friendly and that is where we can come in," Devanadera said in her very first press briefing here as CDC head.
During the Philippine Economic Briefing on Thursday in New York City, President Marcos said that the "best time to do business in the Philippines is now." His call is expected to lead prospective investors to take a look at this military base-turned investment center and other freeports.
"We invite strategic investors from the United States to take part in this Philippines economic resurgence. Key structural reforms have been set in place to allow for wider participation in our industries," said Marcos.
Prior to her appointment to CDC, Devanadera said that in her visit to Malacanang, Marcos has mentioned Clark several times to be a "priority investment area."
"I think President Marcos is just right when he gave emphasis to Clark. Because then there are people who can be stakeholders," she said.
She is setting her sights on improving investment climate such as policies and programs that would ease doing business and ensuring locators of their fiscal incentives.
Devanadera, however said, that there is a need to "put the house in order" as her assumption in CDC is befaced with problems on locators' incentives that may be taken away under implementing rules and regulations (IRR) of new laws on investments especially the Corporate Recovery and Tax Incentives for Enterprises Act (CREATE Law or RA11534).
The former Solicitor General and acting Secretary of Justice, said there is a need to revisit and review new rules.
"On fiscal incentives, we have a problem on taxation. The CREATE law (IRR) has added some burden which was not considered at the time they first entered into contract with Clark and the other Freeport zones," she said.
She said that she has recently met with officers of the Clark Investors and Locators Association as well as individual locators who have distinct problems.
She said she would propose corrective measures to the IRR of CREATE Law to the Department of Finance. Further amendments to the law can be introduced in Congress as she was assured by Pampanga 2nd District Rep. Gloria Macapagal-Arroyo of legislative measures, she added.