CLARK FREEPORT — A total of 820 individuals from various communities in Pampanga and Tarlac benefitted from a medical mission and feeding program conducted by the Clark Development Corporation (CDC), in partnership with the Lions Club International.
The said mission included medical consultations, free medicines, dental services, diabetes screening, and eye examination conducted by the doctors and other health professionals of CDC, Lions Club, Philippine Air Force (PAF), Department of Health (DOH) Central Office, DOH Region 3, City Health Office (CHO) Angeles City, and CHO Mabalacat City.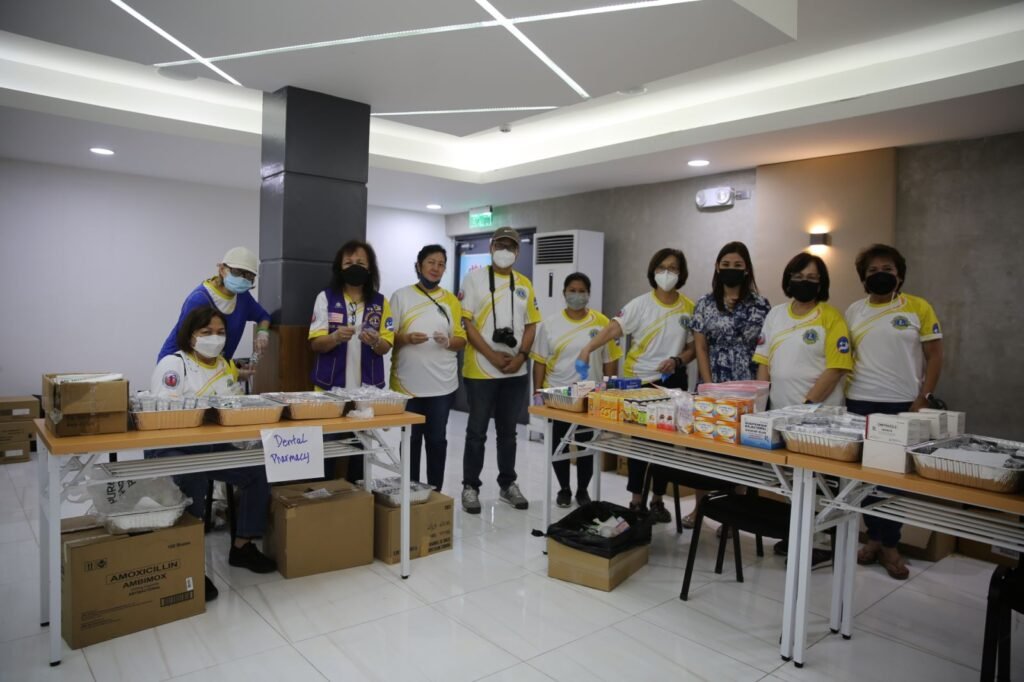 CDC Health and Sanitation Division Manager Dr. Clemencita D. Dobles and her vaccination team supported by giving medical assistance for unvaccinated individuals and those who are availing of booster shots.
The PAF assisted with the logistics to help transport the beneficiaries coming from Barangay Sapangbato, Angeles City and Barangay Marcos Village, Mabalacat City in Pampanga. Others came from communities in Sitio Burog, Bamban and San Vicente in Tarlac who were brought to the Clark Skills and Training Center in this Freeport.
A DOH dental health bus was also set up by PAF where they conducted free dental checkup and dental extraction to those in need. Aside from the medical mission, the Lions Club also prepared meals followed by a simple gift-giving activity which gave inspiration to the beneficiaries.
Angeles City Clark Balibago Lions Club Vice President and Project Chairperson Raffy E. Garcia thanked CDC for the successful conduct of the medical mission.
"We know that CDC helps a lot of people and that's why we chose to partner with CDC so that we can serve more people. We would like to thank CDC President and CEO Atty. Agnes VST Devanadera for assisting us to make this event successful. We hope that this won't be the last partnership with you," Garcia said.
For his part, Angeles City Clark Balibago Lions Club Marketing Communications Alf Fernandez also expressed his appreciation to CDC for the partnership.
"This is a great opportunity for Angeles City Clark Balibago Lions Club as it broadens the scope of our club for our future endeavors. We would like to thank Atty. Devanadera for allowing us to partner with CDC and we're looking forward to more projects," he said.
Meanwhile, the Clark Water Corporation (CWC) also extended support by setting up a hydration station for everyone at the site.
This is CDC's first medical mission for 2023 spearheaded by the CDC Corporate Social Responsibility and Placement Division (CSRPD) headed by CSRPD Manager Sarah S. Lerum, in partnership with the Angeles City Clark Balibago Lions Club, Sacramento Maharlika Lions Club, Subic Lions Club, and Baguio City Lions Club, and with support from the Philippine Air Force (PAF) and other medical associations.