ANGELES CITY – Aian Abad Santos, a 28-year-old lad from this highly urbanized city, had a strong pageant finish as he successfully clinched one of the major titles from the recently concluded finale of Mister Friendship International (MFI)– Philippines 2023.
Abad Santos bested 16 other candidates from all around the archipelago vying for the coveted titles during the coronation night held September 24, 2023, at the Systems Plus College Foundation (SPCF) Auditorium.
"It is my first national pageant. But more than the title, it is the pride of bearing the name of my beloved city (and province) that motivated me to do my best. Being the host city comes with added pressure, but I believe I was able to show my peers all the best that Angeles has to offer from food, historic landmarks, religious practices, including our bustling entertainment at night," said Abad Santos.
"Aian", as he is fondly called, hails from Barangay Malabanias. He belongs to the sixth generation of Kapampangan Abad Santoses tracing his bloodline connection to the patriot and former Chief Justice Jose Abad Santos.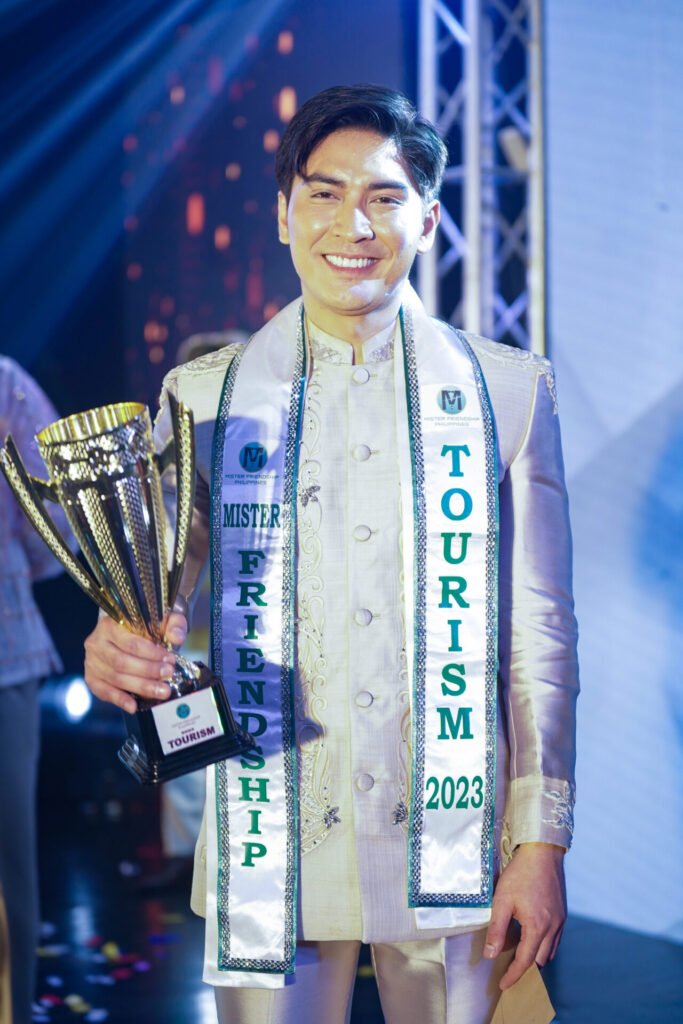 He is a graduate of Bachelor of Science in Hotel and Restaurant Management at Holy Angel University. During his collegiate years, he pursued performing arts scholarships and side jobs to finance his own education. Abad Santos was also active in various community work, being a dance artist and a cultural worker in his home city. He was also a member of Sinukwan Kapampangan, a non-profit organization in Pampanga that advocates the promotion of Kapampangan creativity and artistry.
He was also a founding member of the "Balebalayan Museum for the Poor", a culture and arts hub situated in a populated area in Angeles City that gives opportunities for children to cultivate their potential through free music, and dance lessons.
Currently, Abad Santos is working as a flight steward at Philippine Airlines (PAL), which he believes has opened opportunities for him to travel, immerse himself in different cultures, and meet people from all walks of life and races while providing for the needs of his family.
"I am a flight attendant by profession, and I get to travel to different countries and engage with different nationalities. With the powerful slogan of MFI "Celebrating Diversity, Inspiring Generations", we encapsulate our commitment to promoting equality, fairness, and inclusivity," he said in his speech.
"We strive to break down barriers and bridge gaps between individuals of diverse backgrounds. By cultivating empathy, understanding, and respect, we create a society where every individual is valued, and afforded with opportunity to thrive," he furthered.
In a Facebook post, he expressed his warm thanks to his family, friends, and mentors who served as his 'support system' in his pageant journey. Meanwhile, Abad Santos is poised to represent the Philippines in the international arena which will be formally announced by his pageant organization soon.
Joining Abad Santos in this year's court of winners are Mister Friendship International 2023 Vince Tudtud of Cebu City, and MFI Ambassador 2023 Mark Jayson Gaerlan of Laguna.