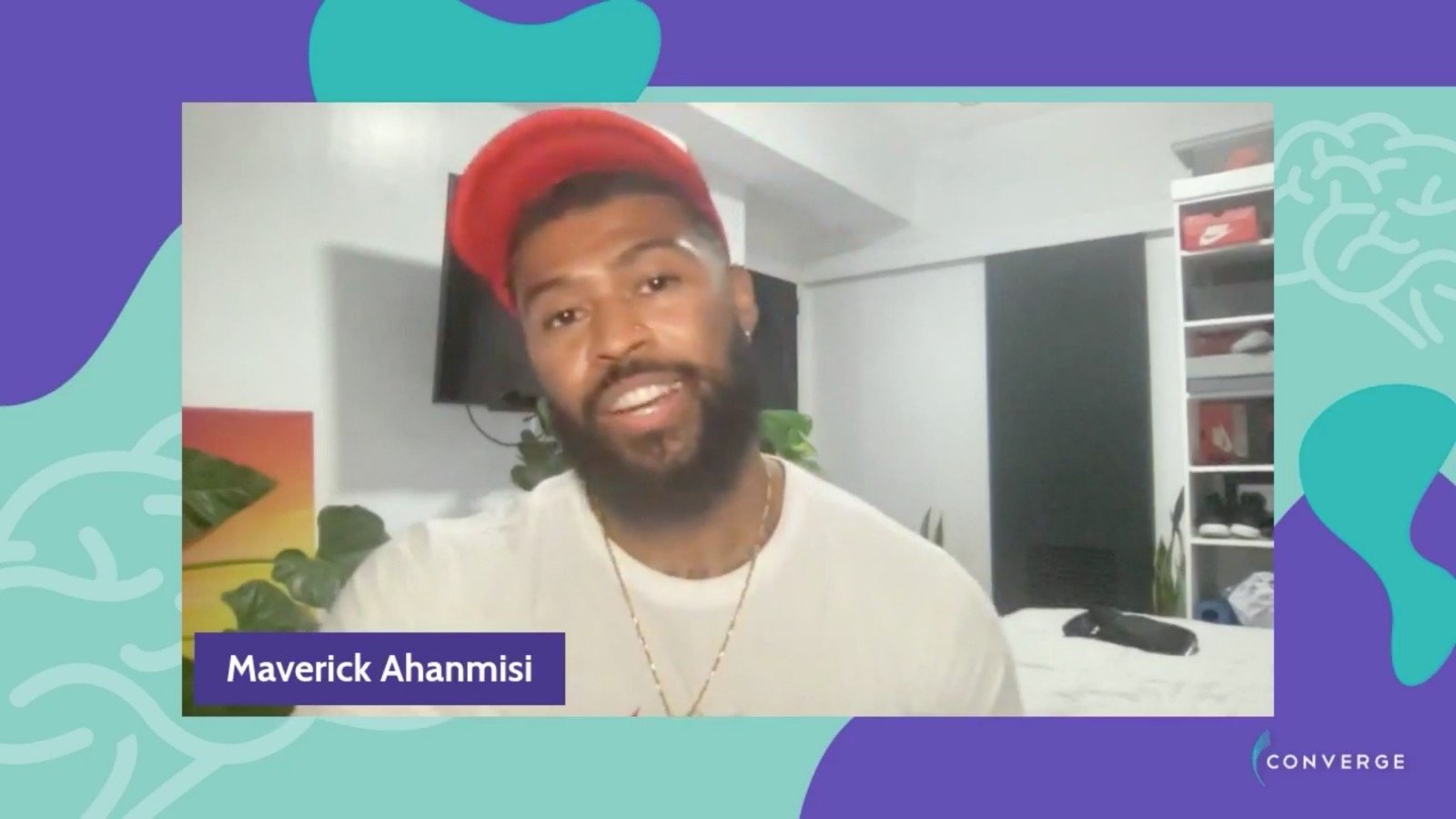 On World Mental Health Day, mental health advocate and Converge FiberXers' top gun Maverick Ahanmisi opened up about his own mental health journey as an experienced athlete: his experience as team captain, the pressures of a professional basketball player, the challenges that come with living away from home, and how he still has managed to stay on top of his mental well-being despite it all.
"My mental health advocacy started about two years ago when I became captain of the Alaska Aces, and I found myself in a place where I started to feel a lot of different things. I was doing something I love but I still felt sad sometimes," shared Ahanmisi. "Having self awareness, dealing with understanding why I felt this way, communicating what I'm sad or happy about, and not holding it in for so long really helped me overcome this. Being a captain, you deal with a lot of different personalities on the team, and mental health has also made me realize that in order to get through to someone in the best way, you have to learn to understand them too."
As the young team's veteran guard, Maverick shares that there can be a lot of difficult emotions to deal with when you're a professional athlete. However, he has learned to navigate through challenging days by learning to prioritize his mental well-being and allowing himself to lean on his close friends and family for support.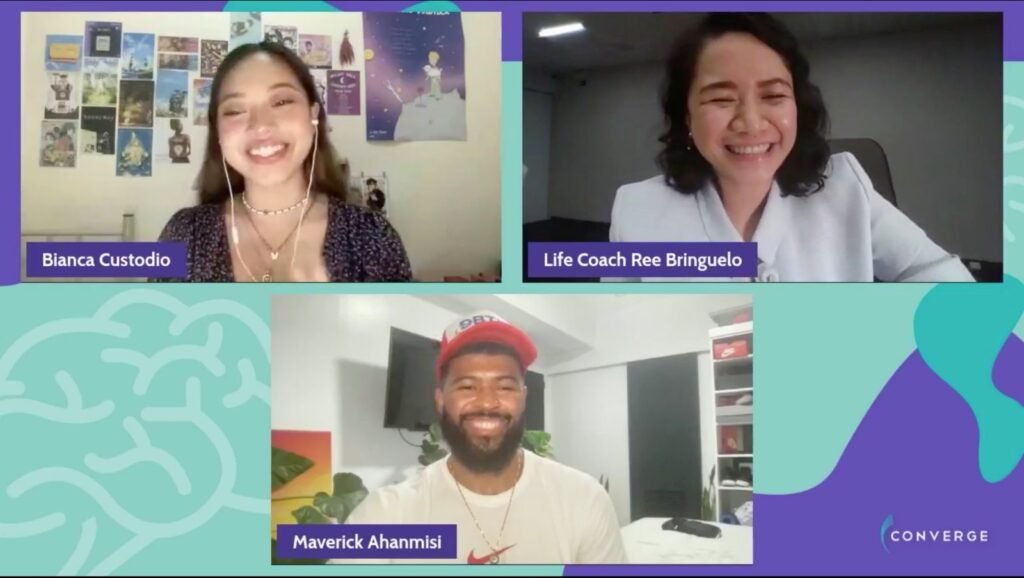 Certified life coach and Converge Health and Wellness Manager Coach Ree Bringuelo shared that there will be times where you're so overwhelmed with things that you might feel stuck. 
"Lately, many people have come to me, overwhelmed about their future, their identity, or their direction. And sometimes it's not very easy to ask for help and communicate these struggles," she shares. "But there will always be a certain point where you need to decide which road to take and what choices to make. Asking yourself the right questions and assessing the best way to help yourself will help you get to the right mindset."
Ahanmisi adds that paying close attention and caring for his mental health has helped him not only overcome his own personal struggles but also learn how to be better at being there for others, a trait that is most important to team players.
"Take ownership of what you feel," Ahanmisi advises. "I play basketball on a daily basis and I love what I do, but I've begun to understand that too much of something is just not good for my headspace. So sometimes when I feel like I'm just thinking too much about a certain thing, I like to go and take care of myself, and I feel like that's okay. It's okay to not feel your best on some days; that's a positive thing to understand as well. You can always turn that negative energy into something positive."
Coach Ree also gave productive suggestions on practicing mindfulness techniques and navigating through difficult mental health struggles.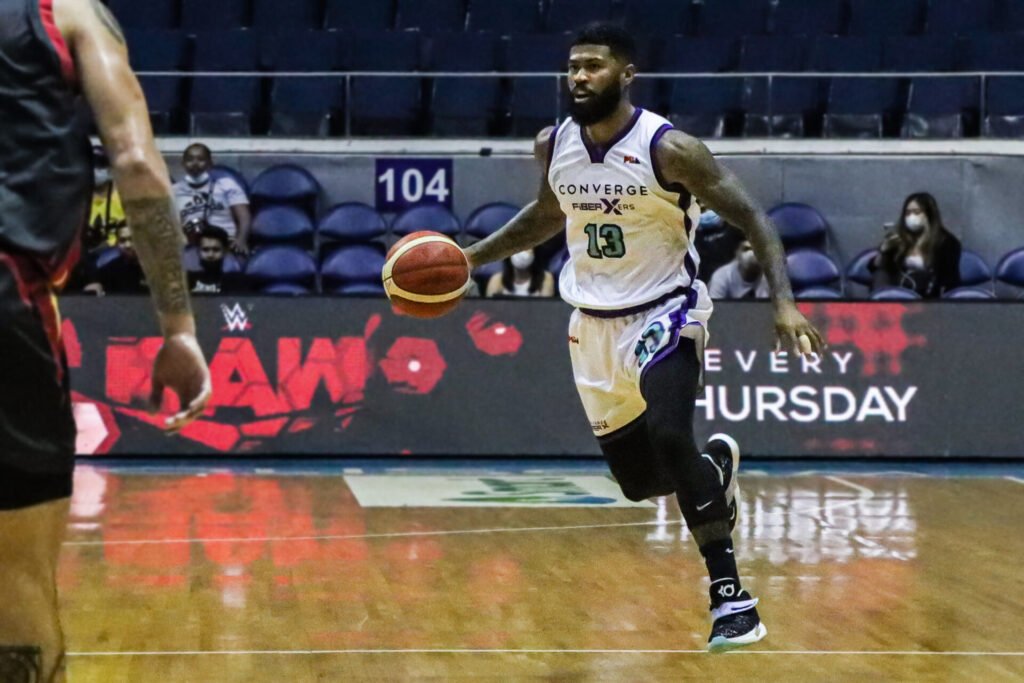 "To care for your mental health, you must learn to be honest, kind, and compassionate with yourself," advises Coach Ree. "Do something for yourself: stroll in the park, be physically active. Find something that you love, and find people that will inspire you to be at your best – like the FiberXers!"
"Together, let's fight the stigma. We need to realize that there is no shame in seeking professional help. If none of these self-care techniques work anymore and you've reached a point where you think you have depression or anxiety, I advise you to start observing yourself," shared Coach Ree. "Keep a log book and note any signs, symptoms, or changes in your behavior that you know isn't normal for you. You can even ask a friend to help you spot these. And if masyado nang mabigat and you really feel like something isn't right with you, then you know that it's time to call for professional help. Not because you think you're weak but because you are taking care of yourself, and you're prioritizing your mental health."
For leading fiber broadband Converge ICT Solutions Inc, the overall health and wellness of employees is and always has been one of the company's utmost priorities. So in celebration of World Mental Health Day, Converge conducted an educational webinar entitled 'Mind Your Mental Health' in order to raise awareness on the importance of taking care of one's mental well-being in the midst of life's various challenges.
In advocating for mental health awareness, Converge continues to make strides in creating a safe and empowering environment for its constituents. If you know someone or if you are suffering from any mental health issues, don't hesitate to reach out and seek help. For assistance, you may contact the National Mental Health Crisis Hotline: (0966) 351-4518 or (0908) 639-2672.
Ahanmisi and the Converge FiberXers are currently competing in the 2022 PBA Commissioner's Cup and are set to play against the Meralco Bolts this Saturday, October 15 at 4:30 p.m. in the Smart Araneta Coliseum.