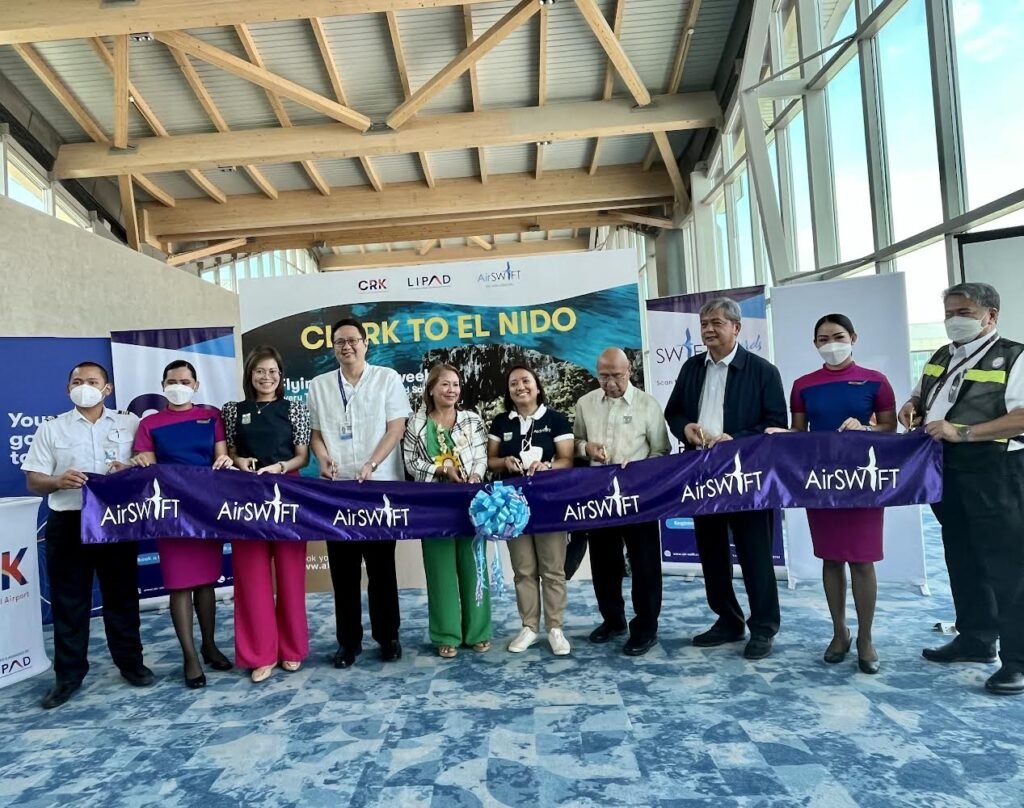 As travel restrictions have eased, travelers of all ages can once again enjoy Clark-El Nido via AirSwift, as it re-launched its three times weekly flight — every Tuesday, Thursday and Saturday — and vice versa, boosting tourism industry on both provinces.
AirSwift Chief Operating Officer Fely Anne P. Salvador during its maiden flight thanked LIPAD and CRK International Airport for the trust to relaunch again their Clark-El Nido flight.
Salvador said for this week's inaugural flight, AirSwift offers 48-seater aircraft for Clark-El Nido destination and eventually upgrade to 72-seater capacity for the coming week.
"We hear the plight of our travelers and tourists who want their much-deserved vacation to start at the airport and not worry about little things that may cause strain during the trip. The airport sets the tone, and what better way to start this experience than in the new Clark International Airport and partnered with a trusted airline like AirSwift," Salvador added.
With its tagline "It works like a dream", Clark had endless surprises with it's world class experiences and facilities, distinct flavorful cuisines and inspiring landmarks. With a combination of historical sights, recreational activities and modern comforts – hotels, clubs, spas, and restaurants; one will never tire of enjoying what Clark and its neighboring provinces has to offer.
El Nido, on the other hand, is officially one of the world's best islands with its abundance of white sand beaches, untouched limestones, jaw-dropping sceneries and amazing sunsets. The connection of both destinations felt natural.
Salvador furthered for safety precautions for local tourists, AirSwift is extra mindful of always giving its passengers a comfortable and secure experience.
As an experienced boutique commercial airline, Salavador said, AirSwift has always upheld the highest standards in quality, safety, and security in aviation services.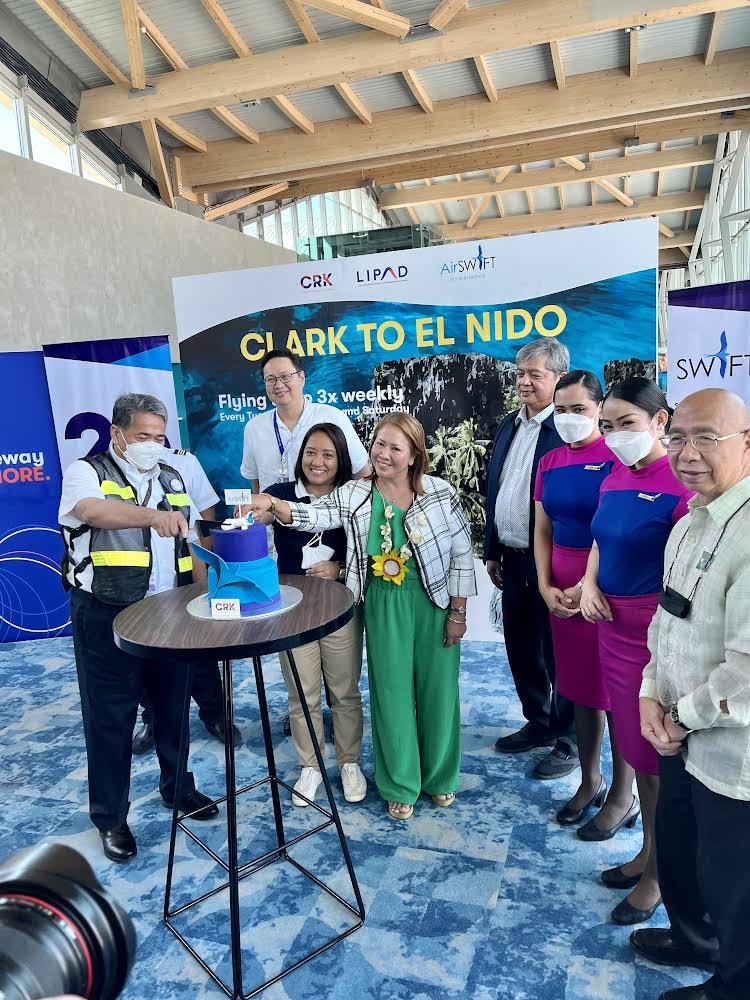 This level of commitment to excellence is something that it continues to uphold as it operates in the post COVID period through regular flights to El Nido; and its new routes – Romblon, Coron, and Sicogon (Iloilo) direct from Manila. All inter-island flights have also resumed as of today, with connections to Cebu, Boracay, Coron, Bohol and Clark from El Nido.
"We are able to provide a seamless end-to-end travel experience. We do not take care of the flight alone but we also want the whole travel experience to be safe and worry-free. Taking off from our mission, we want the vacation to start with us, not just when you get to your destination." Salvador assured.
With the pandemic causing such a huge strain on the global travel industry with aviation and hospitality severely hit, Salvador is proud of the AirSwift team for managing to stay strong and positive in spite of the challenges. "We are proud of our people. They made and make AirSwift. Individually, we are all strong men and women in our own right but collectively, we have created something unbreakable. This year marks our 20th year in the industry and it has been overwhelming to feel the impact this company has made to a lot of people, to communities and especially to our employees. We have gained so may friends over those two decades and we wish to grow with them, give back and gain more partnerships as we fly you all swiftly into the future," she shared.
With ease travel restrictions, before embarking on your island adventure, travelers have to bring a copy of our vaccination cards, e-tickets, booking confirmation from a DOT-accredited hotel, and a valid ID. Checking in online is also available at www.air-swift.com or through our mobile app.
Guests during the arrival at the airport, AirSwift distributed complimentary AirSWIFT safety kit during its maiden flight.
AirSwift also ensures that its crew are well taken care of by providing them with the appropriate PPEs.
Salvador added, "Our flight and ground are regularly tested thru antigen/RT-PCR depending on the circumstances. The health and wellness of our personnel are important because we cannot continuously perform our duties to our passengers if our own employees are not protected."
She assured, "All of our procedures have changed to work around this new normal to still be able to perform our services as committed to our passengers."