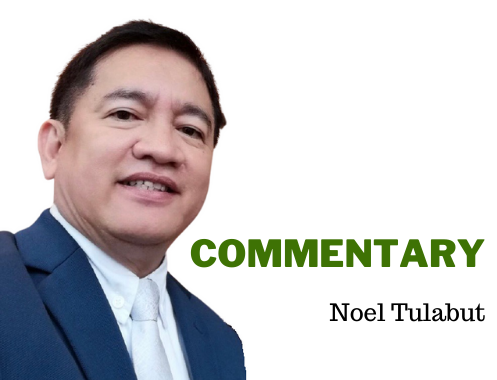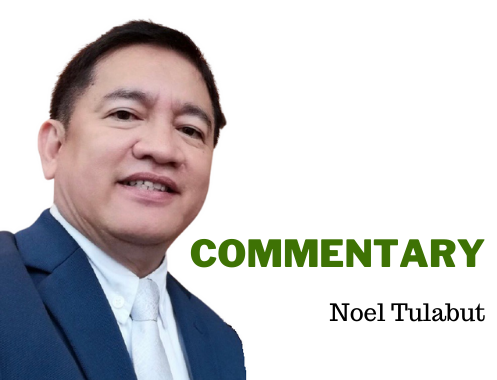 I am a Ginebra die-hard fan. I followed them from Robert Jaworski days. Yes, from the very day when NSD (never say die) first came to being. I never fail to watch them on TV, whether live, recorded or on demand like on YouTube.
But in last Friday's live game at the Smart Araneta Coliseum, I got so thrilled not by just watching the crowd favorites but by the Converge FiberXers versus TNT Tropang Giga tussle as the eliminations of the PBA Commissioners Cup cross midway point.
Perhaps, this is because the game of Ginebra was easily predicted to earn a W, with Terrafirma not really a serious title contender in the ongoing PBA 47th season. Yes, there were anticipated moments of action like dunks by Japeth Aguilar and how Jamie Malonzo's athleticism infuses fast action and thrills. The all-around plays of reigning MVP Scottie Thompson and the stellar performance of Justin Brownlee from in and out of the paint. And I was not disappointed to see a lot of what I hoped to take place.
+++++
I would admit that the thrill and excitement in the FiberXers' game last Friday could be traced from the fact that its franchise owner – Dennis Anthony Uy – is a Cabalen. As a fellow Capampangan, I want this team to succeed in its campaign. I think I am the only local media who has extensively covered this team from the time Converge first confirmed its buyout of the Alaska Aces team.
Principally, the excitement for Converge's win is anchored on the hope to beat as many powerhouse teams as it can. Beating TnT, a runner up in the Philippine Cup gives that satisfaction. And what pleasure the win over corporate rival (in fiber optics industry with PLDT). To think about it, this is just the FiberXers' second conference, after an impressive debut in the Philippine Cup.
It is also the third straight win not just over teams owned by the San Miguel Corporation and Metro Pacific conglomerates. They were wins over tough ball clubs – Meralco (106-99), SMB (106-102) and TnT in a very convincing fashion 130-117. The W improves their standing at 3rd spot with Ginebra at 4-2 record.
+++++
Leading by as many as 35 points in the TnT encounter is something to be bewildered with. After all, this is a team that has a monster dunker for an import, Asia's best point guard Jason Castro, Gilas players, and a head coach who led the national team to many remarkable wins in many FIBA tournaments.
Not too belittle FiberXers but this team is relatively new. The team is comprised of two groups – holdovers from the Alaska Aces franchise (Teng, Ahanmisi, Tratter), and rookies and sophomores who are still eking it out to be recognized that they deserve a coveted place in the PBA.
In short, they are not household names as they don't enjoy superstar status as would players from other teams. The head coach Aldin Ayo is a rookie too, as this Commissioners Cup is his debut in professional basketball stint. But he just knows tactics to win all too well.
Perhaps, the saving grace is having former PBA Commissioner Chito Salud as its Team Governor.
He credits the big win to an ongoing work that makes the team more formidable.
"We will continue to work hard on our game to make us more competitive and exciting to the basketball fans. We know that we're up against veteran championship teams with deeper rosters, but our coaches and players will not be outworked, on and off the court, " he said in a text message to this writer.
+++++
Aside from that, all they have is a big heart. The will to overcome tough challenges. The determination to win.
In last Friday's game, they shot three pointers, 21 of them, almost impeccably. Import Quincy Miller, vaunted to be a shooter right from the start of the conference, showed the way and small men Aljun Melecio and Mike Digregorio followed suit. Jeron Teng showed superb court leadership. Big man Justin Arana did his part too with double double performace. The team was like a well-oiled machine that ran and overpowered the opponent at will. They posted team records for scoring too. It was a brilliance of basketball plays they showed especially when TnT tried to come back.
All of these took place with but one factor – inspired basketball. Especially so with Converge co-founder and president Grace Uy who watched from behind the bench of the team.
The team's established leads at 30-plus points at many parts of the game were also drawn from the cheers coming from the crowd with the ever supportive wife of Dennis leading the rah rahs. Must I note too that the Converge fan base is growing too in and out of the playing venues.
Did I prematurely say saving grace above? Literally there was a Grace whose presence was an inspiration for the team.