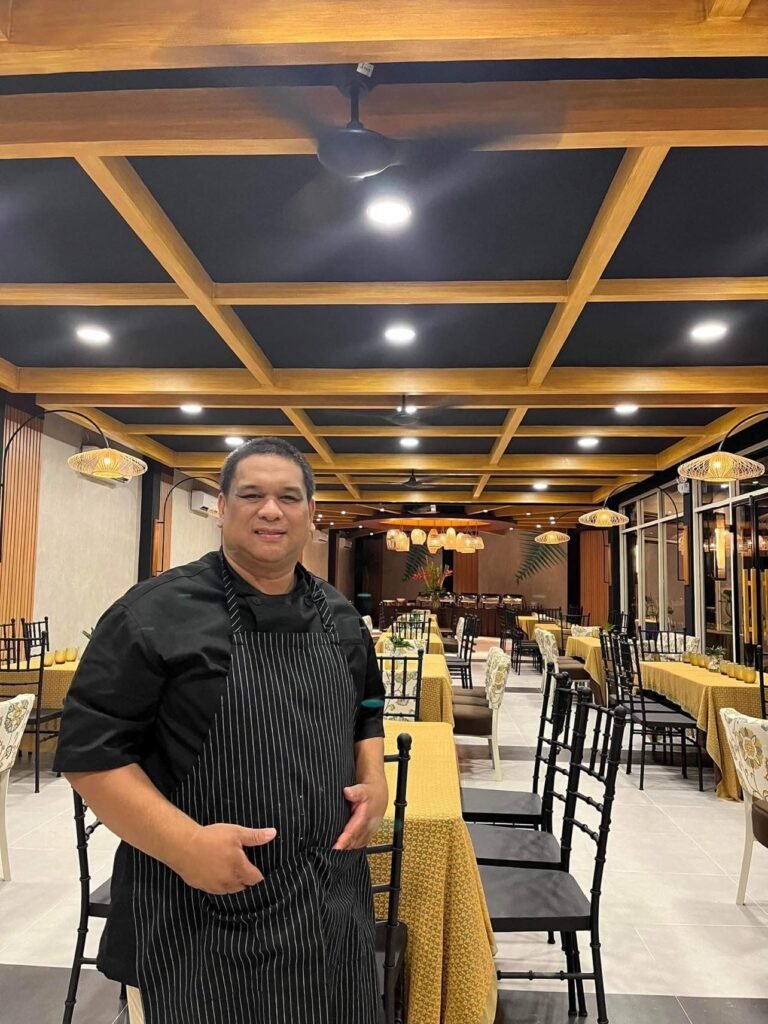 Chef Howard Dizon has been in the culinary industry for more than 20 years. In those times, the traditional Kapampangan cuisine that he grew up on, which was cooked by his mother Imelda Santos Due, was his source of inspiration.
He honed his culinary talent by taking a degree in hotel and restaurant management, taking more related courses. He further learned the ropes as food and beverage director for the Angeles University Foundation.
His exposure to cuisines overseas, such as those of Korea, Australia, and Thailand, and up to his time working with Dr. Emmanuel Angeles as president of the Angeles University Foundation, widened his culinary appreciation and skills.
At the top of his specialty foods are hearty Kapampangan meals. His heirloom recipe for dila ng baka with castañas, a Kapampangan meal made with beef tongue and chestnuts, won him the professional category in a national competition.
"Nuong mga bata pa kami, kapag kumakain kami ng asado, pinapatuyo namin yung mga yun sa pan (referring to leftover asado dish), at saka tutustahin," he said.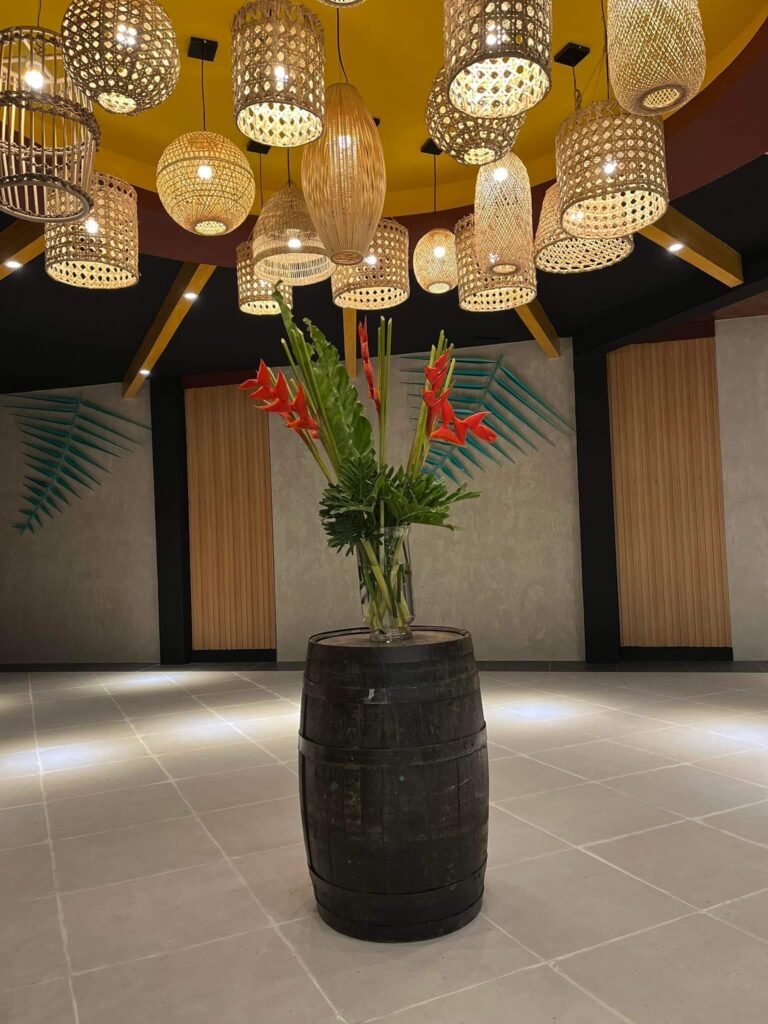 Following Diosdado's November 2022 soft opening, the restaurant is preparing to welcome customers to sample its excellent and distinctive Kapampangan dishes on its grand opening this February 2023.
When the restaurant opens, he mentions his parents' and grandmother's affection in a section of his menu called "Aniyang Malati Ku," where he says, "Ilalabas ko dun some of the cuisine niluluto ng nanay ko."
"I'll most certainly be including a lot more Kapampangan dishes on the menu here," said the chef.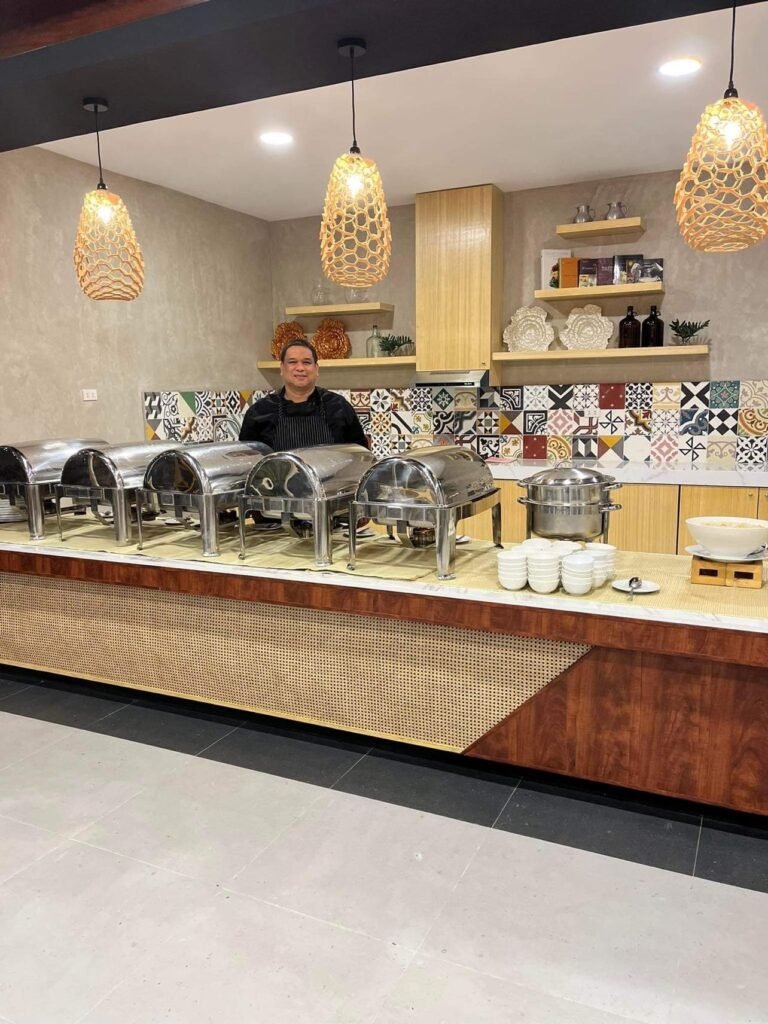 Chef Howard's other specialty recipes include minatamis na saging, delectable asadong baka, arobung baka, and side dishes with mango and tomato will be served in the restaurant.
According to Chef Howard, Diosdado will have a busy year since its warm and welcoming space, which he personally conceptualized and designed, will welcome guests with a capacity of 150 people. His long-held desire to open a restaurant, which began with the purchase of land in 2002, has now come true.
He stated that after things have settled down at Diosdado's restaurant, he intends to give back to the community by teaching students in the culinary arts.
"My lifelong goal is to get Kapampangan cuisine known not only in the Philippines but also internationally," Chef Howard said.
Calibutbut, Bacolor's Doña Lucing Avenue is home to the Diosdado restaurant. Contact 0917 640 9017 for reservations and inquiries.
(Photos courtesy of Chef Howard Dizon and Aizah Zapanta Santos)