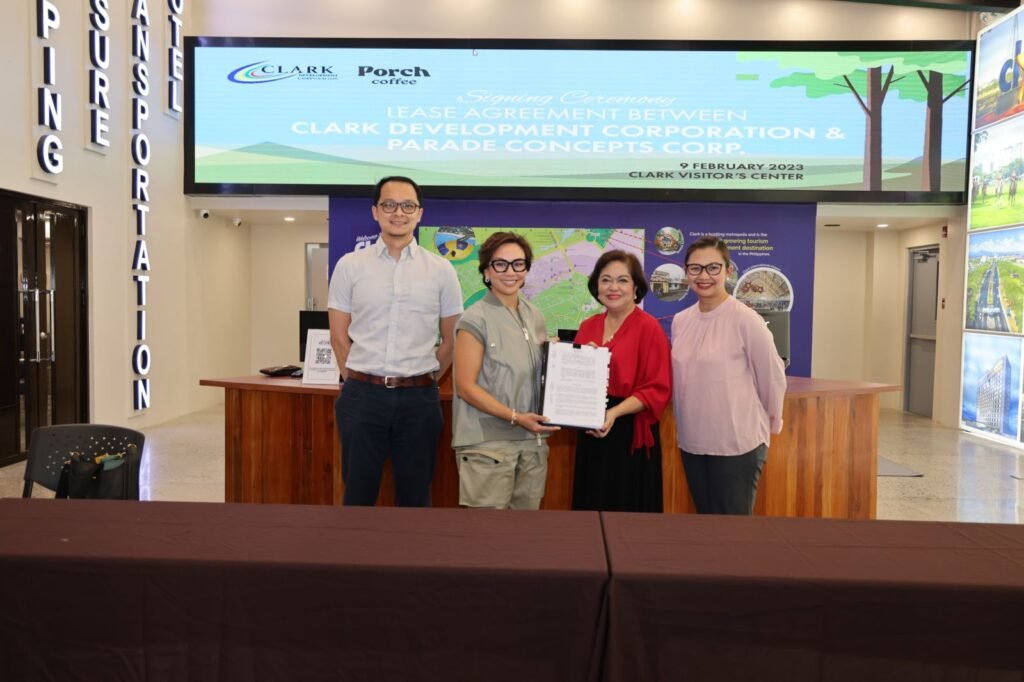 CLARK FREEPORT – A specialty café — the first in this Freeport — will soon provide coffee enthusiasts with a one-of-a-kind experience is set to open inside this Freeport.
This was revealed during the signing of the lease agreement between Clark Development Corporation (CDC) and the Parade Concepts Corporation.
CDC President and CEO Atty. Agnes VST Devanadera and Parade Concepts Corporation President Christine Marie R. Dizon signed the deal for the development of 'Porch Coffee' in Clark. The signing ceremony was held on Thursday, February 9, 2023, at the Clark Visitors Center. Also present during the event are Parade Concepts Corp. Corporate Secretary Arnelli Abelardo A. Aportadera, and CDC Officer-In-Charge for Business Development and Business Enhancement Group (BDBEG) Atty. Noelle Mina Meneses.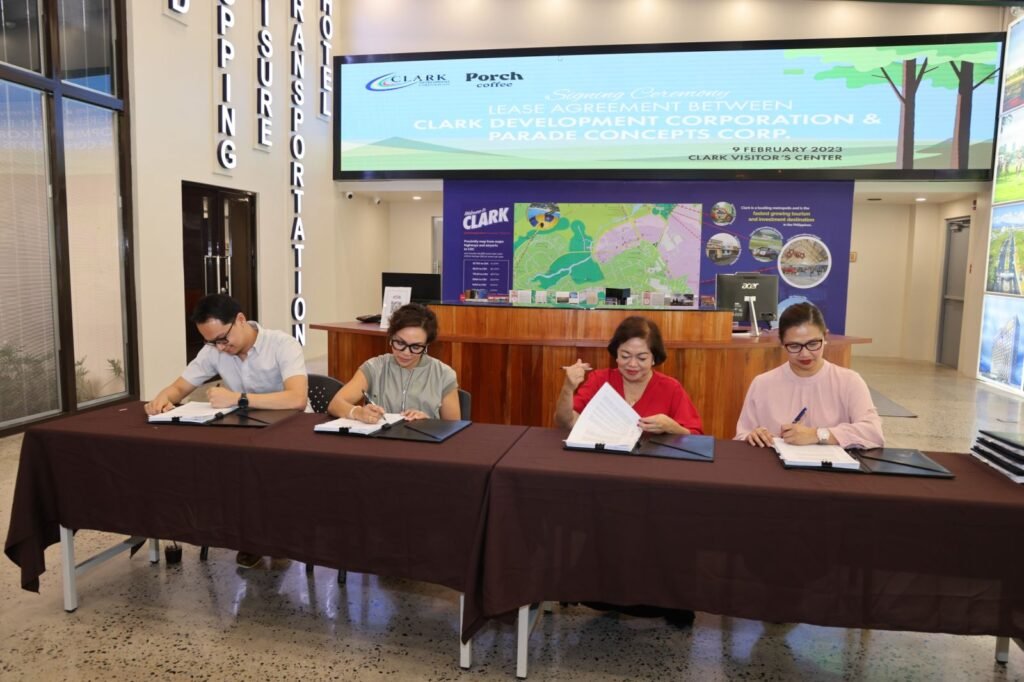 Under the agreement, Parade Concepts Corp. will lease the Barn House 2088 along the Clark Parade Grounds to put up the specialty coffee shop.
Dizon expressed optimism on the upcoming development of this new café in the Freeport.
"We are very excited about this because it's going to be the first specialty coffee shop here in Clark. We also want to elevate the trends when it comes to coffee because different coffee shops have been sprouting all around Clark and this is going to be something different," she added.
Devanadera, for her part, stated that the establishment of this new coffee shop in the Freeport proves that major brands are now turning to Clark to establish their businesses because of its suitability for investment and its continuous growth.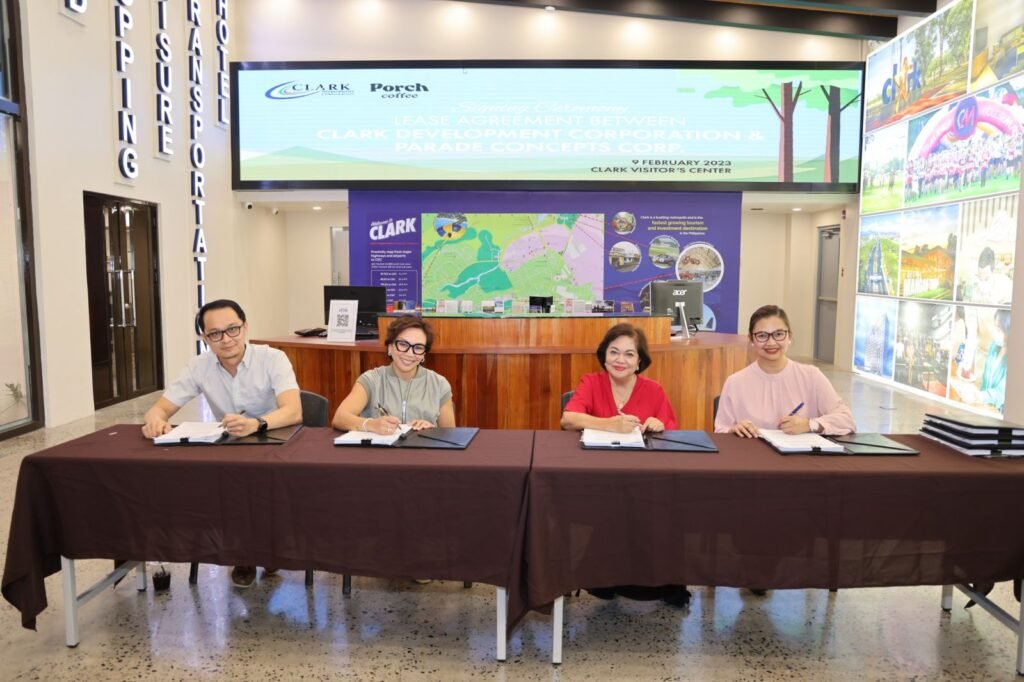 "We can say that Clark is now the top-of-mind for investors. Major brands want to put up their operations here because they can see how other businesses thrive in Clark. With its potential and favorable business climate, Clark is really the best place to be," she said.
Aside from unique coffee blends, Porch Coffee, whose name pays homage to the iconic porches of barn houses, will also serve comfort food and drinks, all-day breakfast, diner-style food, and classic espresso-based drinks.
According to Aportadera, corporate secretary of Parade Concepts Corp. and one of the owners of the café, they want the coffee shop to be a place where people from different communities can relax, dine, and enjoy while sipping their favorite coffee fix.
"Our focus for this one is really community building. So, we really made this for the people. That includes the people of Clark, the people of Pampanga, and other neighboring communities here. We also want to really give emphasis on our service to the customers," he said.